Lincoln College Trustee Bob Neal sponsored John Blackburn as his recommendation for an honorary doctorate presented at Lincoln College's 2019 Commencement.

Neal said Blackburn is a successful business man, recognized community member, past President of Lincoln College. Mr. Blackburn's outstanding service to Lincoln College dates back almost two decades. He has served on a Board of Trustees as a member, Committee Chair, Trustee Board Chair, and then as President of the college. After serving as president, Blackburn returned to the board to chair the committee 'Embracing our past, Empowering our Future' fundraising campaign.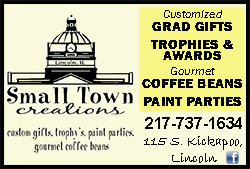 "Returning to the board to lead a major fundraising campaign after serving as president is truly unique in higher education," Neal said, and a testimony to his commitment to Lincoln College, his professionalism and his gracious demeanor.

His leadership in supporting Lincoln College has been consistent, profound and unparalleled.

Credits to Blackburn's tenure as trustee and as president at Lincoln College include:

- Launched and completed the construction of the Lincoln Center.

- Acquired the WLNX Radio Station building.

- Created a summer Bridge program to assist student transition.

- Opened the Dr. G. Dennis Campbell Creekside Outdoor Center for Environmental Education.

- Established the College Athletic Hall of Fame.

- Expanded and moved the Lincoln Heritage Museum into the Lincoln Center.

After being hooded, Blackburn took the podium. He began with a little tongue in cheek humor by saying President Gerlach have him five to seven minutes "to share all I know about successful teaching, coaching, business and higher ed. The sad truth is, it's probably enough time."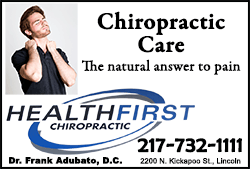 He first addressed the graduates, "Commencement is by far every trustees favorite day of the year. It is the reason we accept the responsibility of trusteeship. We, like your families, administration, and your great instructors, are so proud of you for reaching this milestone in your life long journey of learning."
In considering what to impart to the graduates this day, Blackburn connected with legendary Cardinal announcer, Jack Buck, who in his career and retirement said of himself, "I just don't know, why I have been so blessed."
Blackburn considered the gifts in his life - birth, just being here; good parents, who sacrificed for their children, and laughing said, even his in-laws and most recently, his youngest daughter boyfriend.

He offered these bits of wisdom to the grads

First, dream big and don't let anyone talk you out of those dreams.
Set measurable goals to help you, write them down and tell someone to keep yourself committed.

Figure out what you are willing to sacrifice to achieve those goals and dreams. "Anything worthwhile requires some level of sacrifice."
Expect disappointments and setbacks; but never give up.
And, he passionately said, "Never miss an opportunity to thank those who helped you."

When he challenged the Country Financial leadership team to thank someone in the company every day, employee morale grew and growth exploded.

Thirdly, "Outwork everyone around you, even when you think no one is looking."

Be wary of critics. It has become in vogue in our society to criticize our government, teachers, higher education, law enforcement, business success, and economic system; all while America leads and defeats the world.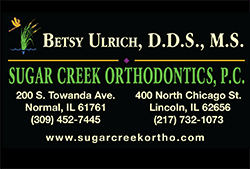 In all his travels of North America, Europe and South America, Blackburn noted that there are no statues to critics. "I found statues to war heroes, famous leaders, philosophers, artists, poets, athletes and religious leaders." But he found no statues to critics. Why, he asked? Because critics just wait for someone to have the courage to do something, and then pick it apart.

Also, he says, ignore those who tell you how much better things used to be (in the old days). Your future is as bright as your choices and effort to make it.

Lastly he says, "Give back to your community, your favorite charities and your college. Give in your time, talent and wealth."

Both Blackburn and his wife Barbara believe deeply in the philosophy, "To whom much is given, much is required."

While being the first in his family to graduate high school and then college, the Blackburn's giving began small when their income was less, but it grew and they now sponsor scholarships at both their alma maters and give annually to the Lincoln College Fund, in addition to other charities, church, and hospital by service and donations. "We want to give back, Blackburn said.

In closing Blackburn said to the grads, "My wish for each of you is that someday you can look back and say, "I don't know why..., I've been so blessed.""

[Jan Youngquist]