LC President David Gerlach bestows the doctoral hood on Thomas as Vice president Shabazz assists.
As guest speaker Lawrence Thomas took the podium, an air of excitement swept over the auditorium and then a hush fell. And it stayed that way for the next 16 minutes but for a few fussy babies and occassional cheers when he struck a cord in his audience.

Thomas began in a clear strong voice declaring it to be a "glorious, great day for every one in this room."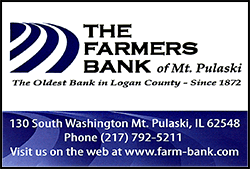 And seemingly, all believed it.

Lawrence Thomas takes the podium with a powerful message for the graduates.
Thomas addressed the parents, understanding the sacrifices, support and walk they have taken with their students as the youth moved away from home, gradually cut ties and matured into the young men and women they are today.

He then shifted to recognizing the students for all their study, research, writing and work efforts, saying, "Congratulations, you have made it!"

He observed, "The energy that our young people bring in whatever setting they are in, is boundless and exciting. And there is an endless supply of that energy here today. He then promised he would not be giving advice, and said, "You already know what to do. You are all very smart as evidenced by your graduation of this college."

Thomas said he received a great education from a wonderful college that helped put him on a path for a very rewarding career. It allowed him to meet great people, travel to some of the world's most awe inspiring places, and to give back to places and causes he believes in. "America is a wonderful place," he said.

"In many ways, I'm just like you. I dream big. I thought bigger and dared even bigger."

Thomas grew up in the deep south, Vicksburg, Mississippi, during a time of civil unrest in the 1960's and '70's. People openly displayed hatred for one another based on - the color of one's skin, religious beliefs, social/economic standings, what side of town you lived on, abortion, symbols such as the Confederate flag or monuments that made some groups uncomfortable. It was also a time of social revolution, when some groups took a stand on such issues as racism. It was a time when blacks and whites came together and formed groups like the Freedom Riders, risking their lives, their families lives, and in many instances losing their lives for the price of justice and respect.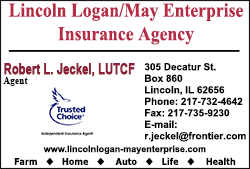 As a youth, it was a band competition that took Thomas to St. Louis where he was housed on the campus of Washington University, and that stay helped set the course for his life.

The beauty of the campus made him want to go to college there. While at Washington, he would pursue studies that lead him to his 40-year career in financial investments.

What he learned along the way was to appreciate others, laugh at himself, show compassion when needed, and to lend a hand.
Lessons learned:

- Be humble
"I'm so appreciative of each opportunity that has come my way.

- Stay inquisitive.
"Continue to learn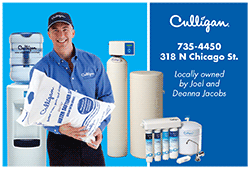 - Be conscious of and true to your values.
Two of mine would be - one, building and holding dear your relationships with others. And the other, never compromise what is worthy.

Putting a perspective on the big picture he said, "We live in an awesome country, a remarkable country, with vast opportunities. And that is what you the Class of 2019 has to look so positively toward. How good it is be in America. How your voice matters.

"Everything will not always be right. But that you will learn along the way, just as you have here, and you will educate and inspire others with what you achieve and what you say."

Thomas charged parents to continue to tell their children how they have been inspired by what their student has accomplished.

Then, recalling what he told the students at the start, how smart they are, he laid out six things for their consideration:

First - Find your happiness.

Second - Control what you can control.

Third - Reach extraordinarily high for your dreams.
Be the best at whatever it is you want to be - an educator, politician, medical professional, financial professional, attorney, pro golfer, entrepreneur, start a company or start selling.

Fourth - Give back.
Pay it forward. It is your world.

Fifth - Fight for justice, respect, peace and freedom.
That's exactly what you all have learned to do here. That's the mark of Abraham Lincoln for whom Lincoln College was founded. Lincoln fought for justice, respect, peace and freedom.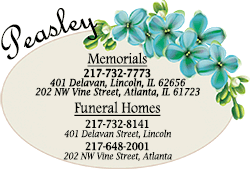 Lastly - Be authentic.
You are who you are. And, don't ever apologize for who you are.

To the Lincoln College Class of 2019, Thomas charged, "It's a beautiful world waiting for you out there. Now, go make your mark and enjoy it!"

[Jan Youngquist]

Lawrence E. Thomas biography from program:

Edward Jones Partner
Distinguished philanthropist
Passionate Community member
Lawrence 'Lary' Thomas is a principal at Edward Joones in St. Louis, where he began working as an intern in 1977 and where he now co-leads the university channel for Financial Advisor Career Development in Talent Acquisition. He has held a number of leadership positions at Edward Jones, including area leader for the 13-state Northeast Region and heading the Syndicated and Unit Investment Trusts groups. From 2009 to 2011, Larry oversaw the firm's financial advisor minority recruitment.

Larry's successful and demanding business career has not deterred him from giving back to his community. He serves as Chairman of Forest Park Forever, and is the immediate Past Board Chair for Provident Behavioral Health. He also serves on the Executive Committtees of the United Way of Greater St. Louis, Barnes-Jewish Hospital Foundation, the St. Louis Zoo, and the board of the Securities Industry and Financial Markets Association Foundation.

Larry Thomas is an influential advocate for higher education and serves on the Executive Committee of Washington University's Board of Trustees, as well as being a member of the Alumni Board of Governors. he also sits on the National Advisory Council of the John M. Olin School of Business, where he is a member of its Steering Committee.
Read more from the archives:

Lincoln College Commencement is May 11
As transition continues, Bachelor Degree Recipients exceed Associates