Lincoln Colleges receives grant from RLI
Funds expand college opportunities for Peoria area adults



Send a link to a friend Share
[May 17, 2019] Lincoln College has been awarded a grant from RLI Corp. for scholarships and marketing support for the College's ABE (Accelerated Bridge to Education) program in the Peoria area.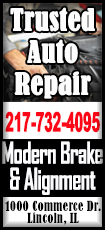 Scholarship applications will be available at the ABE Open House on Monday, May 20. The open house will be from 5:30-7 p.m. in Arbor Hall A004 at the Peoria Campus of Illinois Central College, 5407 N. University St., in Peoria.

"We very much appreciate the support and vote of confidence that this funding represents," said Dr. David Gerlach, Lincoln College President. "This will enable us to offer additional scholarship support to students participating in our ABE program in Peoria, while also allowing us to better market the program to working adults who want to complete their college degrees.

"We are particularly pleased to have this association with RLI, which has a well-deserved reputation for ethics and innovation going back more than 50 years," Gerlach added.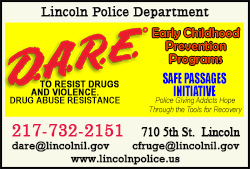 The Lincoln College ABE program currently offers classes on the Peoria Campus of Illinois Central College, as well as at locations in Normal, Lincoln and Oglesby. In more than a decade of serving working adults in central Illinois, ABE has nearly 900 alumni in the area workforce.
The innovative schedule offers five-week courses, each meeting one night a week supplemented by online learning. This allows adult learners to quickly complete individual courses. Because terms are just five weeks long, students have greater flexibility to build their educational roadmap around work and personal responsibilities. Unlike traditional programs that require students to make a semester-long commitment, the five-week sessions make it easier for ABE students to "step out" when job or family pressures require a break. They can then pick up where they left off without losing an entire semester.

RLI is a specialty insurer serving diverse, niche property, casualty and surety markets. The Peoria-based company provides deep underwriting expertise and superior service to commercial and personal lines customers nationwide.
[Mark Gordon
Public Relations and Media Manager
Lincoln College]