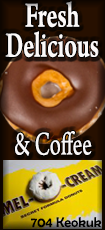 Planning for People & Pollinators in Cities & Towns, connected researchers from the Field Museumís Keller Science Action Center with local officials, organizations and volunteers to review results of last yearís habitat surveys in Logan County, Peoria and Carbondale and strategize about ways to promote crucial monarch habitat.

Using Lincoln, Peoria and Carbondale as case studies, participants discussed opportunities and challenges for creating monarch habitat in small and mid-sized cities. The day included a brief walk-through of monarch conservation planning and an outline of resources available to help support conservation efforts.

Lex Winter (right) of the Field Museumís Keller Science Action Center, leads a group discussion on promoting monarch habitat.
Through small group exercises, participants strategized about what communities could do to prioritize a community-based monarch conservation plan and outlined resources, materials, guidance and support that might be needed to develop and implement monarch/pollinator plans.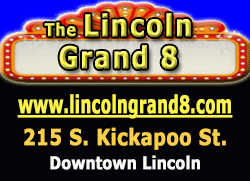 The Lincoln College partnership with the Field Museum began last year with a summer-long project in which Conservation Biology majors surveyed Logan County to assess and document the existing pollinator habitat.

Abigal Derby Lewis, of the Field Museumís Keller Science Action Center, address workshop participants.

Mike Miller of the Peoria Park District, discusses the Peoria areaís 2018 habitat survey findings.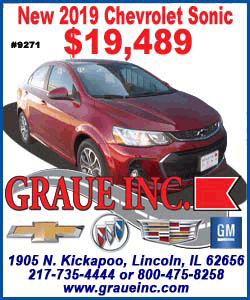 Sam Stuber of Tremont-based Stuber Land Design discusses how private landowners can encourage monarch habitat restoration.
According to information from the Field Museum, monarch populations have declined by 80 percent over the past two decades, stemming in part from the loss of milkweed that serves as their food source for both the juvenile and adult life stage.

Lincoln College Conservation Biology Lead Faculty, Dr. Julia Ossler, discusses the Collegeís monarch habitat survey.

Every fall millions of monarch butterflies migrate over 3,000 miles to Mexico for a safe place to spend the winter. Following winter, they migrate back part way, to areas like Texas, where they mate and lay their eggs on milkweed plants. After a few days, caterpillars hatch and consume the milkweed as a food source to help them complete their life cycle by creating a chrysalis and transforming into their iconic butterfly form. The new butterflies fly another few hundred miles north before finding another patch of milkweed and repeating the process. It can take the butterflies upwards of five generations to complete the journey to Illinois.

Monarch butterflies play a crucial role in the ecosystem as pollinators for countless vital plants. As the adults seek out nutrient rich nectar from the milkweed flowers, and inadvertently transfer pollen from one plant to another and assist in those speciesí reproduction.

Globally, 87 of the leading 115 food crops evaluated are dependent on animal pollinators such as monarch butterflies, contributing 35% of global food production. A decline in their population could have negative ramifications on farmers. Even in their own ecosystem, monarch butterflies are an important food source for several common birds such as orioles and grosbeaks.
[Mark Gordon
Public Relations and Media Manager
Lincoln College]