Walk for Life - saving one life at a time

Send a link to a friend Share
[April 18, 2019] LINCOLN - On Saturday, April 13th, the Living Alternatives Pregnancy Resource Center hosted its annual Walk for Life at Lincoln Christian Church. From 9 a.m. to noon about 40 participants walked around the downtown square. The event also included a cake walk, silent auction, door prizes, and food all in support of the sanctity of life.
Each year, the walk raises over $15,000 for the local Pregnancy Resource Center, which has been serving clients in Lincoln since 1988. The center helps hundreds of people every year by providing services such as pregnancy tests, pre-pregnancy resources, counseling, adoption support and post-abortion healing.




Center Director Linda Nelson said the Walk for Life has been an event for around 25 years. This year, they have been updating parenting programs with new information to make sure all the information is medically correct. Nelson said some of the new abortion laws are very sad.




Jeri Dennis was the second director of the Pregnancy Resource Center years ago and strongly believes in saving babies. Dennis said she enjoys helping with the walk because it is a cause close to her heart.




Jackson Johnson is new father to a two-month-old son and is glad for the Pregnancy Resource Center, which he said provides a great service in the community and not enough people know about the center. For Johnson, having a child makes him realize how important the center is. Johnson said the center is life changing because no one would be here if there was no value for life and whatever life they save is great.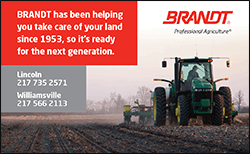 Bill Dolan said he helps with the walk because he was adopted. Dolan was born in 1969 when abortion was still illegal and said he probably would have been aborted if he had been born just a few years later because he was conceived due to incest and over the years, many babies have been aborted for this reason.
Dolan said that some say life is valuable if a baby is born the right way, but if not, the baby can just be aborted.
Rachel Oney (pictured with Dolan) said a life is a life and babies should not pay just because someone else made a poor choice.

People like Lois Allen participate because they feel the Pregnancy Resource Center is a good cause. This year, Allen also helped with the silent auction by serving as cashier.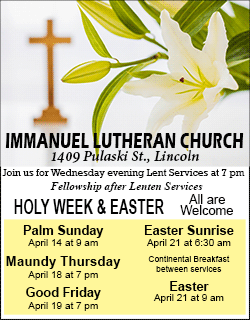 The silent auction had over 50 items up for bid that were donated by area businesses. Carol Schauer said setting up the silent auction is a big project and it takes a while to solicit businesses, but it is fun and for a good cause.




For Kathy Skaggs, the walk is a chance to get some exercise and visit with friends all while supporting a good cause.

As the day's events wound down, several cakes had been given away in the cake walk and most of the baked goods sold. Door prize winners and top bidders for the silent auction were announced. Participants were also able to enjoy a lunch of sub sandwiches, chips and cookies.

Nelson announced the top three fundraisers, who have been participating for many years.

Top fundraiser was Ben Vogel, who raised $6,150 this year. Over the years, he has raised thousands of dollars for the walk.

The second highest fundraiser was Deb Harvey, who raised $1,530 and the third highest fundraiser was center volunteer Ann Anderson with $870.

The Pregnancy Resource Center is thankful for all the support through event sponsors, monthly financial support by individuals and area churches, and fundraising events like the Walk for Life, so that the center can provide needed services.

[Angela Reiners]