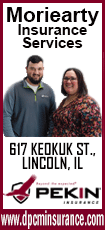 We have cut down the amount of emergency services offered and have moved towards Self-Sufficiency programming. This not only will help strengthen families by providing self-sufficiency counseling, job training skills, financial skills, home ownership counseling, and possible career opportunities, it will also help them realize their value and self-worth. This will inevitably lead to stronger parenting, wage increases, more stable homes, and a self-sufficient lifestyle.

CAPCIL's mission of helping individuals and families reach self-sufficiency is done by offering the following services: Senior Nutrition, Head Start, CSBG - Hand Up Project, LIHEAP, Weatherization, Foster Grandparents, Volunteer Services, Senior Transportation, Public Transportation (LMPT), Early Head Start, Head Start, and Food Pantry.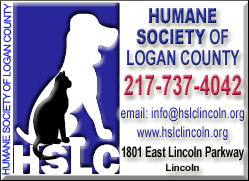 The Food Pantry hours of operations are as follows:

Logan County
1800 5th Street, Lincoln
217-732-2159
Monday 1 p.m. to 3 p.m.
Mason County
301 S. Dale Drive, Havana
309-543-6988
Monday 1 p.m. to 3 p.m.

DeWitt County
45 Cedar Square, Clinton
217-935-2455
Wednesday 9 a.m. to Noon
Piatt County
1115 N. State Street, Suite 102, Monticello
217-762-2421
Tuesday 12:30 p.m. to 5 p.m.

Menard County
1118 N. Fourth Street, Petersburg
217-632-3137
Tuesday 1 p.m. to 3 p.m.
The mission of Community Action Partnership of Central Illinois (CAPCIL) is to serve people with low income by offering supportive services that promote household stability, by forging intentional and collaborative relationships with our consumers and communities, and by encouraging our clients in their pursuit of self-sufficiency. Community Action changes people's lives, embodies the spirit of hope, improves communities and makes America a better place to live. We care about the entire community and we are dedicated to helping people help themselves and each other.

For more information on any of our services please contact us at our Corporate Office at 217-732-2159 or check us out on the web at www.capcil.info
[Text from file received from CAPCIL]