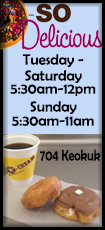 While the county voted recently to not allow resale of recreational marijuana, there were many other businesses affiliated to consider allowing.

Zoning amendments include adding definitions for Adult-Use Cannabis Business Establishments. There are numerous other businesses involved in growing and processing products, and these would be added as a Permitted Use in Agricultural and Special Districts.


As for wind towers, there is a potential resolution to reduce their impact to residents at night. Appendix E on Wind Energy Conversion Systems was amended to require aircraft detection lighting system technology. Projects shall utilize aircraft detection lighting systems as approved by the Federal Aviation Administration, unless the FAA does not recommend or approve this technology for a proposed project. If approved by the FAA, the wind farm[s] will not have the constantly flashing red lights.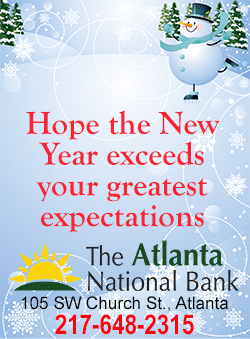 January 11, 2020 Logan County ordinance amendments for cannabis businesses and wind towers on the board again

Status of projects

When Sugar Creek construction was set to begin last spring, it was initially delayed by a stalled culvert permit. Vice President of Development for Highlander Renewables Stan Komperda said all they are asking for is a temporary culvert to cross Route 10. He met face-to-face with IDOT representatives several times and said they kept pushing the date back.

The initial permit was submitted in May 2019. After it was rejected September 6, 2019, developers sent revisions in the next week. As of early February, Komperda said IDOT had not reviewed the permit and he was told it would be mid-February (2020) before they reviewed it. That would likely mean they would not hear anything until March.

In a letter to Representative Tim Butler, Komperda said, "These delays have begun to adversely impact the project, limiting deliveries to the site, increasing project costs and potentially jeopardizing the in-service date for the wind farm." The Logan County Board's Planning and Zoning Committee approved sending the letter to Representative Butler to help resolve the matter.

February 11, 2020 Sugar Creek Wind Farm delayed by stalled culvert permit

By summer, construction had begun on the Sugar Creek Wind Farm project. People driving on Route 10 west between Lincoln and New Holland could look south and see the latest wind farm in Logan County rising out of the prairie. A giant crane weighing 11,000 metric tons helped assemble the towers. The crane lifted each section into place, topped the tower with the nacelle, and then placed the 250-foot blades in position. The cranes used in the Sugar Creek project are the third largest that the German crane company Liebherr makes.

The Sugar Creek Wind Farm turbines are the latest generation and reach higher than others previously built in the county. The crane boom is over four hundred feet in height, while the wind tower is just short of that. Watching the towers being pieced together was quite a sight for those driving by.

July 25, 2020 Monster equipment needed for taller turbines west of Lincoln

Towers of the prairie under construction - Album

Sugar Creek Wind Farm is operational now and two other renewable energy projects are in planning stages.

In July, Invenergy, a developer of sustainable energy, spoke with the Logan County Board about plans to develop a wind project in the county. The name of this project would be the Logan County Wind Energy Center. The board heard from Greg Vanderkamp, who has been the lead developer of the project for almost a year.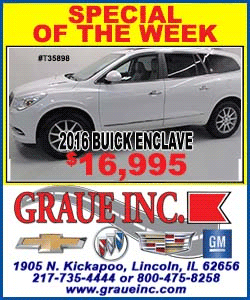 The current proposed project has been in development for four years with Invenergy employees working in Logan County since 2016 doing studies and survey work. They have been working with 70 landowners and have spoken to several others about interest levels. The wind farm project is planned in the northeastern portion of the county. Possible areas in the project footprint are Atlanta, Lawndale and Chestnut. Portions may be close to the Dewitt County line and south of Beason. Invenergy hopes to apply for a permit and get approval from the board at the beginning of 2021. Vanderkamp said they hope to begin construction in late 2021 and be in operation by late 2022.

July 23, 2020 Invenergy presents wind project plans for east/northeastern Logan County

In 2020, developers from Mulligan Solar were also in the early planning phases of a large solar farm project near the Sugar Creek Wind project. In March, Baker asked Logan County Enterprise Zone administrators to consider incorporating Mulligan Solar. Doing that would require a re-draw of the Logan County Enterprise Zone boundaries.

There has not been an enterprise zone application since 2016.

Baker said there is a big benefit to the project being in the enterprise zone to help it be cost competitive and it would not be a significant loss of income to the county. The enterprise zone designation could be for just two years because the project's highest sales tax burden is during construction. The labor would occur during that time. After that project is complete, Baker said the boundary of the enterprise zone could be moved back.

The application is expected to be considered by the board in 2021.

March 9, 2020 Solar company would like Logan County's Enterprise Zone for construction phase

In April, The Mulligan Solar Farm Project was in the final stages of site control and working on a permit application. Baker asked about lowering solar farm permit fees because permit fees are significantly higher than those for a wind project. For a 70-Megawatt project, Baker said these fees would be almost $1 million more than wind farm permit fees.
The board approved lowering the fees and set them up at a rate of $1,000 for 0-1 MW (Megawatts), $3,000 per MW for 1-70 MW, $2,000 per MW for 70 - 100 MW, $1,000 per MW for 100 plus MW.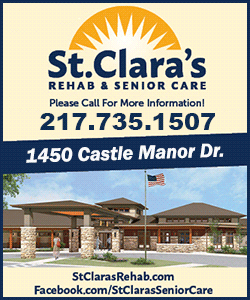 April 25, 2020 Logan County lowers permit fees for solar farms

At the Logan County Board's Regular meeting Tuesday, June 16, the board approved requests made by Mulligan Solar for Conditional Use Permits. The parcels, which are set across 874 acres, are adjacent to Broadwell. The solar energy system would generate up to 70 megawatts and interconnect to the existing Ameren Fogarty substation, located northeast of the town of Broadwell.

In summer and fall 2020, Apex and Mulligan Solar worked on interconnection studies. Mulligan Solar Project Manager of Apex, Erin Baker, has said the interconnection agreement with Ameren would be executed early next year. Once that is done, they would start applying for building permits with hopes to start construction in spring or fall 2021. Baker said they hope to be operational by the end of 2021.

June 10, 2020 Largest solar farm planned for central Logan County gets first nod

June 19, 2020 Largest Logan County solar farm decided

As the county heads into 2021, these projects are hoping to begin moving forward with plans and possible construction.

[Angela Reiners]