The problem was due mainly to the fact that our normal summer activities were not happening. The Lincoln Park District had made the difficult decision to not host its annual Fourth of July celebration. That meant no children's parade, no firemen versus kids water fight after the parade, no afternoon swimming party, and no fireworks after dark.

While the traditional Fourth of July was not happening, altered versions of the patriotic day did move forward in other communities such as Mount Pulaski that offered fireworks on the night of the fourth but none of the other special activities they hold each year.

The community for all intent and purposes was re-opened thanks to a lifting or at least easing of many restrictions by the state. The last segment of the service industry to be permitted to re-open was gaming establishments.



On July 1st, gaming parlors were permitted to re-open in the state of Illinois. Once again, guests to the parlors are expected to adhere to state Covid-19 guidelines including wearing facemasks and observing proper distancing while inside the buildings.

Photos by Nila Smith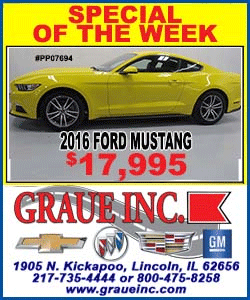 The end of the month did not see the most well-known event in the county, the Logan County Fair. It was a hard pill to swallow and very disappointing for the staff at LDN that spend their days bringing readers the choice coverage that they have come to expect.

In regard to the virus, the month began pretty well. There had been a slow uptick of cases verified in Logan County throughout the month of June and on July 1st, Logan County had at year to date total of 15 positive tests out of 2,328 performed.

By July 21th there were 50 year-to-date confirmed cases, 31 of which had been confirmed over the previous 10 days.

Logan County Health Experts:
Remain Steadfast Against COVID-19
Thirty-one cases in 10 days causes much concern

By the last day of July the total cases to date in Logan County had risen to 77, and 5,353 tests had been performed.

While July was not an extremely busy month, there were some significant things that happened.

Local students were still getting attention from the community. The Hartsburg-Emden High School Seniors were given a graduation parade, scholarships were awarded to local students, and Zion Lutheran eighth graders got their moment in the spotlight.



On a lovely day in June, the Hartsburg-Emden High School Class of 2020 celebrated their graduation in the best way possible with a parade.

Students were driven through the towns in cars and trucks while friends, family and neighbors gathered on the streets to cheer them on and congratulate them on their stellar accomplishments.

Hartsburg-Emden High School Class of 2020: Megan Nicole Benner, Audrey Renee Buss, Cody Austin Coit, Emily Mae Craig, Robert Spencer Davis, Lillian Jewel Escobedo, Liam Dyer Evans, Olivia Grace Garcia, Jacob Carl Green, Addam Harm Hoerbert, Ranger Wyatt Hopkins, Mayci Grace Maaks, Lucas Matthew Mason, Nathan Randall McAfee, Payge Evelyn McCree, Denver Thorn Merz, Samantha Sue Perschall, Evan John Rohlfs, BriAnna Nykol Worth, Joshua Clinton Wright, Mia Rose Young and Zachary Ryan Zimmerman.

Photo by Teena Lowery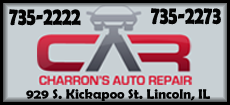 Hartem Seniors celebrate graduation with a parade - slideshow



The Zonta Club of Lincoln recently awarded the Melanie Schaler Memorial Nursing Scholarship to Claire Hill. The scholarship was given to Hill, today, July 2nd, Melanie's birthday. The monies donated by the family and the Zonta Club brought the scholarship to $1,087.50. Claire is a 2020 graduate of Lincoln Community High School. She will be attending Bradley University this fall. Zonta International's mission is to advance the status of women worldwide and "envisions a world in which women's rights are recognized as human rights and every woman is able to achieve her full potential. Zonta does this by "Empowering women through service and advocacy."

Four local women earn Zonta scholarships

Local Daughters of the American Revolution recognize outstanding seniors and eighth-graders



Lincoln Zion Lutheran School Principal Ben Barth and staff wish to congratulate the graduating class of 2020. It was a rough year for students, but they prevailed. Graduation ceremonies were held for the students on July 10th.

Front left to right: Hailey Wittenmyer, Mattea McFadden, Ellie Bowden, Isabella Groves and Lacy Buss.

Back left to right: Porter Schwantz, Joseph Dahmm, Daniel Welchel, Owen Grant and Peyton Schwantz.

Photo by Zion Lutheran School

Lincoln College was not in session, but was still moving forward looking to the future with the announcement that a New Academic Affairs Vice-President had been appointed.

Lincoln College Announces New Academic Affairs Vice-President
Dr. Donna Bradley Will Lead College's Academic Departments

Local businesses were still doing their best to do good for the community and in the month of July support was given to a number of local organizations.

Country Financial® supports local sheriff's department with D.A.R.E. funding Through Operation Helping Heroes donation

Corey Leonard and Shelter Insurance offer support to local Salvation Army

Country Financial® Supports Lincoln Rural Fire through Operation Helping Heroes Donation

Remembering and honoring the people in our community who have had an impact on others in a positive way was also part of the July news.



On Sunday, members of the First Presbyterian Church in Lincoln honored retiring Choir and Music Director Julie Kasa. A lovely bouquet and the yard signs outside the church expressed love and appreciation to Kasa, who has served the church since 1988.

Photo provided by Chris Thomas



At the July meeting, the Habitat for Humanity of Logan County presented Bill Sahs with a Life Membership to their board of directors. Sahs began the local HFH in 1992 and has served on the board of directors since that time. Sahs said that after 27 years, he feels it is time to take a step back. He says he will still be around, but not in any official capacity and probably not quite as much. His Life Membership Certificate was presented by another long-time member of the board, Tonita Reifsteck. Later in the evening, Reifsteck was elected to serve as the board president for the 2020-21 fiscal year.

Photos by Nila Smith

Habitat for Humanity of Logan County honors Bill Sahs with Life Membership
Wayne Clark added to Wall of Fame
Steve Allen also recognized

The community also remembered and paid tribute to a friend who was lost to us in June.



On Saturday, the community said good-bye to a good friend. Though relatively speaking, Toby Prange, aka Moses Pinkerton, had not been with us long; he made a lasting impact on all he met. Coming to Lincoln upon retirement with his wife Polly, he took an old building on the city square and turned it into a haven for those who wished to display their acts of self-expression through art.

Talented people have been working some magic on the former Lincoln Furniture store, turning it into an artist's den. Located next to the post office and across from the Logan County Courthouse, the building was built by Odd Fellows. The nearly 100-year-old structure is improving in looks and character. According to the sign, the public is invited to stop in and see the works of artist Moses Pinkerton on Saturday.

Published 02/24/2012
He was the driving force behind building an art community in Lincoln. He also was the driving force behind the 2019 attempt to break a world record of the most Abraham Lincoln's gathered at one time.

He was a regular at Flossie & Delzena's and enjoyed taking a seat outside where he visited with many who passed by.

And he was a talented artist in his own right.

On Saturday, a fond farewell to Moses Pinkerton included a one-man showing of his art. Walking through the display, one could easily see that his art was multi-faceted, just like the man.

Photos by Curtis Fox and from LDN archives

Farewell to the master
Lincoln's art muse celebrated in solo show

Toby Prange, the man; Moses Pinkerton, the artist - Album

More from Moses - Album
08/26/2011 - New art institute and think tank opens on the square
In Atlanta, work was still underway at the future Atlanta travel plaza.



Work is well underway and the sign promises that the new truck stop in Atlanta will be opening in the fall of 2020. The truck stop will feature not only fuel but food and other accommodations via a convenience store, a Pizza Hut, and a Dairy Queen.

Photos by Nila Smith

With the forced closure of non-essential businesses came an order from the state that promotion of local tourism was to stop temporarily. The idea was that for this tourist season, the best travel plan would be no plan at all. Along with came a reduction is state grant money for all tourism bureaus across the state and also a big reduction in the hotel/motel tax that funds those bureaus.

This was an unanticipated snag to the plans of the Logan County Tourism Bureau to budget money for renovations and repairs at the Mill on Route 66 Museum.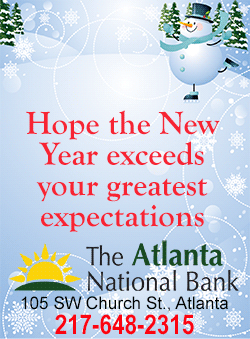 To help make up the losses, the bureau approached the city to see if they would assist with funds they had collected over the past few years from the hotel/motel tax.

Logan County Tourism Bureau seeks Lincoln's assistance in Mill on Route 66 Museum repair

In other city business, aldermen discussed taking a new approach to rundown business properties within the city.

Lincoln aldermen discuss investing in rundown business properties
In July, it was also announced that the county would be getting funding through the Illinois C.U.R.E.S. Act (a spin-off of the federal C.A.R.E.S Act) to assist with coronavirus-related expenses.

County to get C.U.R.E. money to help with COVID-19 related expenses

In the last third of the month, Lincoln Daily News reached out to readers and invited them to share photos of their efforts in the garden. The response was very nice, and LDN had the pleasure of sharing all of those pictures with all of its readers.



It has been a good year for Hydrangea. This is a single bloom on a plant loaded with the large balls of dainty little flowers.

There are many pretty gardens in our community and we invite you to share pictures of your lawn or garden. Whether it be flowering plants, foliage plants, or vegetables, send us photos and tell us what you have and we will happily share your lovely garden with our readers.

Photo by Nila Smith



Sunshine growing in a flower bed. These bright yellow blooms with fuzzy brown centers are most often called a daisy though that is not what they are. The flower's name is Helenium. They are sown from seed and come in a variety of color combinations, including a bright yellow with burnt orange or deep red on the petals. They are a favorite of this gardener for cutting and placing in vases as long-lasting after-cut. They also bloom for a very long time in the garden.

This particular bed belongs to a LDN staff member. We would love to see yours. Please send us your flower or garden pictures so we can share them with our readers.

Photo by Nila Smith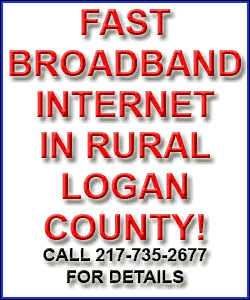 We have asked our readers to share scenes from their gardens, and Lincoln resident Joyce Sutz blessed us with this beautiful photo of a large blooming plant in her garden called Queen of the Prairie. About the plant she wrote, "A native plant that grows near water up by Chicago. After two years and lots of water, it bloomed at its majestic five-foot height here in Lincoln."

Doing a little more research, we found that, indeed, Queen of the Prairie is a native plant in the midwest. It loves wet feet and is most often found growing near natural water sources.

It is also a pollinator plant that provides food to birds and bees. It is not a favorite food for deer or rabbits, making it an excellent garden plant that is beautiful and beneficial.

Thank you Joyce for sharing your pride and joy, the Queen of the Prairie.

Photo by Joyce Sutz



Cynthia Clark sent this photo of her cozy little niche on a corner of her patio. We love this photo that she entitled "Easy summer days." It sings peace and quiet in perhaps a less than tranquil world. We see this as a great spot to sit and enjoy a refreshing beverage or flip through a favorite magazine, giving ourselves a little break before returning to the duties of the day.

We also love the versatility of potted plants. With potted plants, one can quickly establish different heights to create depth. With the bright colored begonia and the pale green of the sweet potato vines contrasting with the darker greens and purple, the setting also has dimension and personality. And finally, nestled against the tall evergreens adds a sense of privacy.

As we peek beyond the patio, we can also see that Cynthia loves all kinds of plants and has a very lush garden growing in the background.

Thank you for sharing Cynthia. We enjoyed your photo immensely!

Photo by Cynthia Clark



Sue Curry sent in this beautiful Oriental Lily picture from her garden. The plant is such a lovely shade of pink. When she bought the plant, she wasn't sure what color it would turn out to be.

Sue said that she purchased the plant two seasons ago after the Fourth of July. She visited the end of the season plant sale at Ace Hardware and picked it up for a great price. She planted it, and the next spring/summer when it bloomed was the first she had a clue of just how lovely it would be.

It just goes to show that gardening provides us with many happy surprises. Don't be afraid to pick up plants at that late-season sale, especially perennials such as the lily.

Then you too may have the chance at a happy surprise next spring!

Thanks, Sue, for submitting your lily picture. We think it is beautiful!

LDN's Karen Hargis also came across something really amazing in Lincoln. It was so eye catching that she had to stop and find out just what it was all about.



What do you do with your time when you are stuck at home during a pandemic shut down for several weeks? For one local artist the answer was to paint beautiful murals on her garden fences. When we saw these, we had only one word - WOW!

Art this beautiful should be on canvas for sale somewhere. Well, guess what, you can buy works by this artist. Jan Villarreal sells her art along with her floral arrangements and centerpieces at Horsefeathers in Elkhart. You can own something by the artist, or you can drive by her home in Lincoln and enjoy what she has put out there for all to see.

Jan welcomes drive-bys and says that she is hoping that the murals will provide passers-by with a warm and happy feeling.

You can view the murals at 509 South State Street in Lincoln.

Photos by Karen Hargis

Toward the end of the month, Hargis also came across Henry the owl at Kickapoo Creek Park. Carved by Lincoln Resident Darrel Wibben, the owl has since become a frequent novelty photo in Lincoln Daily News. Henry gets new outfits almost monthly now and is right out along the black top road in the park, making him easy to see by all who pass by.

In July, Henry was decked out in his summer attire with an added accessory, a face mask. His photo provided a lighted-hearted Segway in to an announcement that the coronavirus on a state level was seeing increases in numbers. Local health department official Don Cavi echoed those concerns.



This totem in Kickapoo Creek Park is all decked out in summer attire. This year's summer-ware includes a face mask and the wise bird on the pole is doing his part to help stop the spread of coronavirus.

On Wednesday, Illinois Governor JB Pritzker expressed grave concern over the recent uptick in Covid-19 cases around the state. He said that now is the time to become much more diligent in wearing masks, observing social distancing and washing hands frequently. He noted that no one, especially he, does not want to see our state move backward into a "shutdown" that hurts our economy.

Earlier this week local health experts said the same thing. "These practices are critical now more than ever," said Logan County Department of Public Health Administrator Don Cavi, adding, "We have started to see an uptick in cases locally, and disregarding masking guidelines and social distancing standards is certainly contributing to the rise."

Photo by Karen Hargis

By the end of the month the Logan County Department of Public Health was taking measures to ramp up local testing for coronavirus.



Kara Davis of the Logan County Department of Public Health prepares to administer a coronavirus test to a motorist on Wednesday morning. The testing was done via a drive-thru facility set up at the Logan County Fairground. Testing continues on Friday of this week and again on Monday, Tuesday, Thursday and Friday of next week. Testing is free, but photo ID and insurance documentation are required for registration.

Photo by Nila Smith

Logan County Department of Public Health offers drive-thru coronavirus testing

In the coming months, the coronavirus would hit Logan County with rapidly increasing numbers and the confirmation by the LCDPH of the first Covid related death in our community.

Health experts had predicted that the virus would fade away in the summer and return in the fall, but if there was a fade at all, it was short lived.

However, the people of Logan County handled the situation as best they could, and worked hard to figure out how to bring some good things to our community without hurting our population.

In August LDN will share how that worked out, with a new version of the Logan County Fair Queen Contest, and a modified version of the Balloons over Route 66 weekend.

[Nila Smith]