Incentives actually work!

Send a link to a friend Share
[December 13, 2018] Illinois is a tough state to live in right now: high taxes getting higher, poorest job growth in the nation, and poor incentives for business. Illinois is a vinegar state. People are leaving and nobody is moving here on purpose.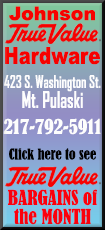 Lincoln is a pleasant place to live for the most part, but there are fewer opportunities here than in the past. It is said that our next census count might place us below double digits (less than 10,000 citizens). Many are concerned about the recent spate of business closings, but it has been pointed out that the closings are held in balance by some new businesses that have come to town. We are in need of positive news and a positive trend.

A reader recently contacted LDN and told us of an incentive that is working in Columbus, Ohio. Columbus was in a slump, much like Lincoln. Some savvy leaders there found that there were quite a number of properties in the city that were run down and in need of improvement: someone was needed to purchase them and return them to their previous glory. In Columbus, no one was stepping up to buy these properties even though they were priced very low. The problem wasn't the entry price. If someone bought them and invested the kind of money necessary to make those downtrodden homes livable, the property taxes would go up substantially and this dampened the enthusiasm of prospective buyers. So, the houses sat empty, rotting away. Sound familiar?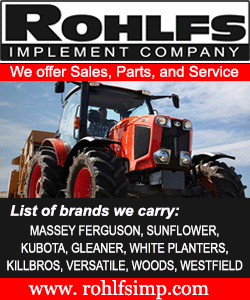 So the leaders in Columbus changed the property tax code to allow a buyer to purchase the distressed home at a low price, renovate the home and property, and the property tax remained frozen at the level it was when the buyer first purchased the distressed property for the entire length of time the buyer/improver owned that property, despite the property changes. The taxes were very, very low, and did not change until the original buyer/improver sold the property.

This property tax incentive worked! Local people started buying up these properties and transformed them into livable, affordable housing. People started moving into Columbus from other towns and other states and also participated in buying up these properties and renovating them. Business began to boom in Columbus. Building materials and appliances and furnishings sold like crazy. Empty, rotting houses were returned to previous glory and the city once again began to grow and prosper, all because incentives actually work.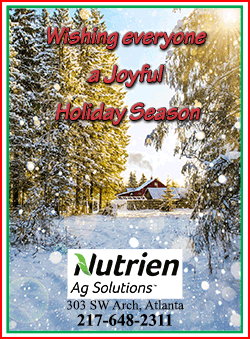 There are a number of properties in Lincoln that are in decrepit condition and are in danger of becoming property-tax-surrendered properties that will need to be demolished, becoming a significant burden on the city and the county and the taxpayers. As an example there is a victorian house on Lincoln St. recently listed by ME Realty for $15,000. This house is no longer in occupiable condition, but it is said to "have good bones." The amount of work needed to renovate this once-glorious home is staggering, and the low purchase price is not incentive enough to lure people with the resources to return such a home to glory. We need some super-heroes who are willing to take on these super-sized projects. With a significant incentive in the form of a property tax freeze, super-heroes might be motivated to purchase these kind of distressed properties, buy all the necessary materials, and put in the work needed. If the assessed value of such a property was only $5,000 for the length of time the renovator owned the home, then this property tax incentive would make it worth buying this distressed property and put the money and energy into renovating it.

I want to once again emphasize that this is not an LDN idea. It was proposed by a concerned reader, a concerned citizen of Lincoln/Logan County with some insight and foresight. The reader merely asked if LDN would bring this idea and the idea of incentives to the public forum.

People emotionally need incentives to move from inaction to action. LDN would encourage leaders in this community to look at things differently and propose creative solutions and incentives to move this from a vinegar community to a honey community. With attractive incentives, Lincoln, and even Logan County can move from citizen loss to population and business gain.

Deep thanks to the concerned reader who brought this to our attention!
[LDN]
Click here to respond to the editor about this article.