Iles House holiday events December 7th and 14th


Send a link to a friend Share
[December 13, 2019] Come see Springfield's oldest surviving house in a different light during the annual holiday events scheduled for the Elijah Iles House on December 7 and 14. The events are free and open to the public, but donations are welcomed.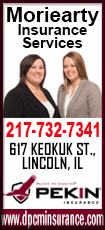 Iles House Candlelight Tours will be held from 5 to 8 p.m. on Saturday, December 7. Luminaria will light the outside of the historic home, while candle and lamp light will provide illumination inside, just as in the 1840s. Listen to live acoustic music by the Burr Oak String Band and enjoy hot spiced apple cider and cookies in the Farrell and Ann Gay Museum of Springfield History, which features an exhibit of Illinois Watch Company wristwatches and other company memorabilia. The house's fully decorated interior will help demonstrate how Christmas was celebrated in the 19th century and how it evolved from a relatively minor holiday into a major American celebration, with four different time periods represented in the rooms – 1840s, 1850s, 1870s, and 1890s.

Visit the house again on Saturday, December 14 from 1 to 4 p.m. for "An Historic Christmas." Special tours of the fully decorated house will show how the Christmas holiday celebration grew and evolved during the 19th century. Kids can hear a live reading at intervals of an 1866-vintage Christmas story, complete with Thomas Nast illustrations. The duet Peaches and Bacon will provide live music, cookie decorating will be offered for children, and hot cider and cookies will be served.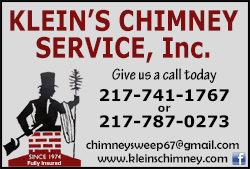 Following "An Historic Christmas" the Iles House Candlelight Tours return on Saturday, December 14 from 5 to 8 p.m. with period outdoor and indoor illumination, decorations, and refreshments.

The circa 1837 Elijah Iles House at 628 South Seventh Street is the oldest surviving house in Springfield and is open Wednesday and Saturday from April through October for public tours. The handicapped-accessible home hosts many programs and events for the public, and may also be rented for special events. The house's historic main level is furnished as would have been typical in 1840s Springfield. Because of the house's impressive architecture and rich history, it was listed in the National Register of Historic Places in 1978. Free parking is available on Seventh Street and in the Iles lot on the southeast corner of Cook and Seventh.

For more information about the Elijah Iles House, visit www.ileshouse.org or call (217) 492-5929.
[David Blanchette]