Lincoln Daily News
welcomes letters of appreciation, information and opinion on matters pertaining to the community.
As a community we need to be able to talk openly about matters that affect the quality of our lives. The most effective and least offensive manner to get your point across is to stick to the issue and refrain from commenting on another person's opinion. Letters that deviate from focusing on the issue may be rejected or edited and marked as such.
You may also send your letters by email to ldneditor@lincolndailynews.com
or by U.S. postal mail:
Letters to the Editor
Lincoln Daily News
601 Keokuk St.
Lincoln, IL 62656
Letters must include the writer's name, telephone number, and postal address or email address (we will not publish address or phone number information). Lincoln Daily News reserves the right to edit letters to reduce their size or to correct obvious errors. Lincoln Daily News reserves the right to reject any letter for any reason. Lincoln Daily News will publish as many acceptable letters as space allows.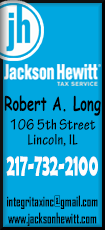 Dear Community Members and Parents,

This year's Prom is rapidly approaching on May 5th, and Prom will be followed by an "After Prom" party at the high school. This is the 30th year for the community to sponsor a drug and alcohol free event following prom. This is an important event for the area and crucial to keeping our young people safe during Prom season. More alcohol-related fatal car crashes among teens occur during Prom season than any other time of the year. This is why we are asking for your support to continue this event at the Mt. Pulaski High School!

"After Prom" starts at 11pm and ends at 5am. It is open to all Mt. Pulaski High School juniors and seniors regardless if they attend Prom or not. Upon entering, each student will sign in. To attend, each student will need a waiver signed by their parent which will need to be turned in to the school. If a waiver is not turned in the student will not be allowed to attend the "After-Prom" party. No Exceptions. The waiver form will be available on the school website or in the office. There will be entertainment, food, and lots of prizes.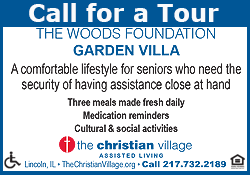 This event is sponsored solely through donations. One of the biggest draws of Post Prom is the wonderful prizes that are given during the event to the students in attendance.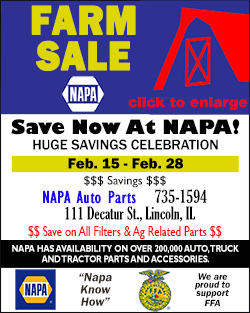 Please consider making a donation to this worthwhile activity. Your generosity of money, a prize, or a gift card could be the decisive factor in keeping more students at the event. This is an investment in the youth of Mt. Pulaski!

Donations can be hand carried or mailed to:
Mt. Pulaski High School
Attn: After Prom Party
206 South Spring Street
Mt. Pulaski, IL 62548

Please call if you have any questions or if you would like for your donation to be picked up.

Thank you in advance,

Post Prom Committee

Committee Contacts: Jeanie Beccue (217) 899-0792 or Kelly Bailey (217)899-7978
Heather Fricke
Mount Pulaski Community Unit District #23
[Posted February 17, 2018]