Lincoln Daily News
welcomes letters of appreciation, information and opinion on matters pertaining to the community.
As a community we need to be able to talk openly about matters that affect the quality of our lives. The most effective and least offensive manner to get your point across is to stick to the issue and refrain from commenting on another person's opinion. Letters that deviate from focusing on the issue may be rejected or edited and marked as such.
You may also send your letters by email to ldneditor@lincolndailynews.com
or by U.S. postal mail:
Letters to the Editor
Lincoln Daily News
601 Keokuk St.
Lincoln, IL 62656
Letters must include the writer's name, telephone number, and postal address or email address (we will not publish address or phone number information). Lincoln Daily News reserves the right to edit letters to reduce their size or to correct obvious errors. Lincoln Daily News reserves the right to reject any letter for any reason. Lincoln Daily News will publish as many acceptable letters as space allows.
To the editor:

Last night (04/20/2018) a fire broke out at the Hi-Rise on College St. The cause of the blaze was a 3rd floor resident who fell asleep smoking. The five story building's alarms went off & almost everyone made it safely down and outside. Some had to be taken out of a 3rd floor window by firefighters. Because the building is made up of elderly and disabled, some residents needed help getting out. No deaths as of now, but some were taken to the hospital for smoke inhalation. The Humane Society & a group of older ladies helped people who needed to get their animals someplace safe & the latter handed out blankets to the cold.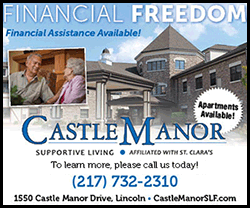 There is a great deal of soot throughout the building which is being considered a risk and should be insurance covered to clean all the soot. I'm greatly hoping so.

Also, many doors were broken down, mine included, and as for me, I was able to get back into my apartment 2+ hours after leaving it and I went to bed. This morning I noticed my lock was off the door, and when I half way opened it, you can see a crack running almost to the top of the door, down to the bottom.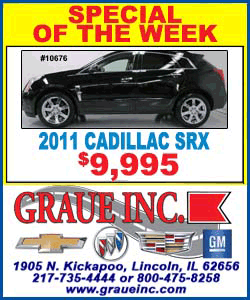 They are doing inventory to check out who needs fixed. They came around a second time and are trying to bolt the door together and keep the same locking mechanism.
On the topic of my opinion, anyone's door broken down should have been told before returning to their residence. Now that it is known it is broken, I believe it should be completely fixed, not trying to add a few screws here and there and hope it helps.

Also in my opinion, there are wonderful, caring, compassionate people that helped others in what could have been a huge tragedy.

Thank you to the many firefighters from all counties and ambulances and EMT's that responded to a 5 floor living facility of elderly and disabled people and making sure everyone made it out. Even if that means they broke some doors down like mine. It means they cared enough to get everyone out.
Robyn Tibbs 4/21/18
[Posted April 26, 2018]