Lincoln Daily News
welcomes letters of appreciation, information and opinion on matters pertaining to the community.
As a community we need to be able to talk openly about matters that affect the quality of our lives. The most effective and least offensive manner to get your point across is to stick to the issue and refrain from commenting on another person's opinion. Letters that deviate from focusing on the issue may be rejected or edited and marked as such.
You may also send your letters by email to ldneditor@lincolndailynews.com
or by U.S. postal mail:
Letters to the Editor
Lincoln Daily News
601 Keokuk St.
Lincoln, IL 62656
Letters must include the writer's name, telephone number, and postal address or email address (we will not publish address or phone number information). Lincoln Daily News reserves the right to edit letters to reduce their size or to correct obvious errors. Lincoln Daily News reserves the right to reject any letter for any reason. Lincoln Daily News will publish as many acceptable letters as space allows.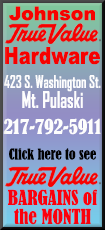 To the editor:

"He was such a great guy."
"What a great man!"
"He was just great, he helped me a lot."

We have heard those comments many times over the past couple weeks. August 23, 2020, we lost a great husband, father, grandfather, great grandfather, and friend. But what does it mean to be great? Great by definition is to be markedly superior in character or quality. That definition alone does not do justice to what makes a man great. Honesty, integrity, patience, dedication, strength, helpfulness are all adjectives that have been used to describe what makes a man great. All these words could be used to describe Chuck Ruben. We lost a great one, but we would like to take this opportunity to acknowledge and thank all the great men and women that came to our aid in our time of need.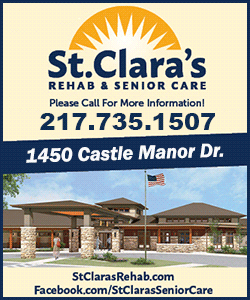 To the employees of Logan County 911, Thank you! The behind the scenes, thankless job that you perform daily does not go unnoticed. The calm voice in the dark is a guiding light to many. It is never easy to do what you do but it is all the more difficult when it's the family of one of your own. You exemplified patience, integrity and helpfulness and we cannot thank you enough.

Dedication, helpful, compassion, Emden Fire and Rescue, you encompass them all. As a volunteer department you answer the call out of the kindness of your heart. This job is done on your personal time and done just because you want to help people and your community. You do not have to respond but the dedicated members faithfully answer the call every day with no expectation of recognition or payment and for that we thank you.

To the employees of the Logan County Paramedics we thank you for your hard work and dedication that you put forth every day to help save lives. The ability to remain calm and dedicated to your profession when surrounded by those that are feeling scared and helpless speaks volumes to what you are able to do. It takes strength to continue after losing those that you were sent to save and for that we thank you.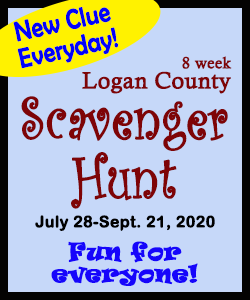 We would like to acknowledge Abraham Lincoln Memorial Hospital for the compassion, understanding and care we received. The doctors and nurses were a credit to their profession. Thank you!

For their compassion and professionalism, we would also like to thank the Logan County Coroner's Office. The Deputy Coroner was kind and took her time to explain the process. The entire staff was sympathetic and respectful. They were there to answer any questions we had and were prompt when getting information back to us.
Finally, to our community, our family, and our friends. We could not have made it through these past couple weeks without your love and compassion. You are worth more than you know, and we are extremely grateful. It is never easy to lose a loved one but the outpouring of support and compassion from family, friends, and co-workers makes it much easier to bear. Thank you!

Chuck Ruben touched the lives of many people and shared his knowledge, passion for his community, and generosity with all. He loved serving on the Logan County Board, the Hartsburg Bank Board and Hartsburg Grain. We may have lost a great man and public servant but seeing the dedication and devotion from the first responders, our community and our family lets us see that greatness is all around us.

Thank you!!

The Ruben Family

"A great person is respectful of other people's feelings and needs but holds his or her position highly and never retreats from negative situations, but only stays in them to make peace."

-Rich Barnes
[Posted September 15, 2020]
Click here to send a note to the editor about this letter.