Lincoln Daily News
welcomes letters of appreciation, information and opinion on matters pertaining to the community.
As a community we need to be able to talk openly about matters that affect the quality of our lives. The most effective and least offensive manner to get your point across is to stick to the issue and refrain from commenting on another person's opinion. Letters that deviate from focusing on the issue may be rejected or edited and marked as such.
You may also send your letters by email to ldneditor@lincolndailynews.com
or by U.S. postal mail:
Letters to the Editor
Lincoln Daily News
601 Keokuk St.
Lincoln, IL 62656
Letters must include the writer's name, telephone number, and postal address or email address (we will not publish address or phone number information). Lincoln Daily News reserves the right to edit letters to reduce their size or to correct obvious errors. Lincoln Daily News reserves the right to reject any letter for any reason. Lincoln Daily News will publish as many acceptable letters as space allows.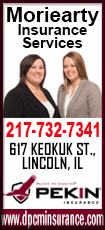 To the editor:

The Family of Brian "Chubby" Thompson would like to thank Brenda Merriman and the Cloverdale Rescue Squad for their efforts to resuscitate Brian on September 4, 2020.

Thank you loved ones and friends for bringing food, texting, calling, and sending up prayers on our behalf.

Thanks to Ron Otto for the beautiful memorial service.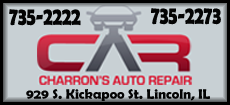 A huge thank you to Fricke-Calvert-Schrader Funeral Homes for embracing our request to have Brian's celebration of life in your parking lot – truly amazing!
Last but not least, thank you to the Harley Davidson riders who showed up on their motorcycles for Chubby's last ride.
Terrica Buchholz
[Posted September 15, 2020]