Lincoln Daily News
welcomes letters of appreciation, information and opinion on matters pertaining to the community.
As a community we need to be able to talk openly about matters that affect the quality of our lives. The most effective and least offensive manner to get your point across is to stick to the issue and refrain from commenting on another person's opinion. Letters that deviate from focusing on the issue may be rejected or edited and marked as such.
You may also send your letters by email to ldneditor@lincolndailynews.com
or by U.S. postal mail:
Letters to the Editor
Lincoln Daily News
601 Keokuk St.
Lincoln, IL 62656
Letters must include the writer's name, telephone number, and postal address or email address (we will not publish address or phone number information). Lincoln Daily News reserves the right to edit letters to reduce their size or to correct obvious errors. Lincoln Daily News reserves the right to reject any letter for any reason. Lincoln Daily News will publish as many acceptable letters as space allows.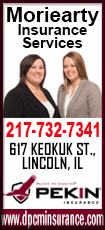 To the editor:

The Lincoln's Woman's Club has been part of this project (Operation Santa) for 10 years. During the last 12 years over 245,722 sox have been delivered to the troops.

Members of the LWC made 88 sox, wrote personal messages on 500 cards, and collected items to fill the sox and cash for postage. These were taken to Bloomington where volunteers will fill and prepare the sox for shipping before Thanksgiving to ensure delivery before Christmas.

We are very grateful for everyone who brought donations to the Woman's Club. Corporations, civic-minded groups, Scouts, 4-H, and individuals make this possible.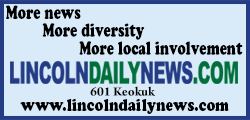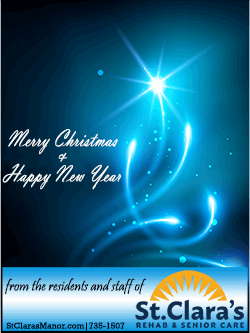 We have letters from the troops and commanding officers expressing gratitude and how receiving the sox helps morale.

Thanks you for helping send "Christmas Cheer" to those far from home and family.

Happy Holidays!
Lincoln Woman's Club
"Operation Santa"
Co-Chairmen Sue Beaver and Mary Cooper
[Posted December 18, 2017]