When we deal with our past, we may feel guilty, depressed, anxious, angry, and sometimes it is difficult to sleep during the night.

For some people it is like an impossible mission to deal with their past. When this happens, the best thing we can do is to come to the One who understands everything, can forgive us and give rest to our soul. This person is Jesus Christ.

"Then Jesus said, 'Come to me, all of you who are weary and carry heavy burdens, and I will give you rest.'" (Matthew 11:28)

Would you like to feel free from all guilt? I know somebody who has the power to take away all our guilt. Let me share with you a story I read a long time ago.
In a little town there was a priest who was a man of God, but he had a secret, a sin he had committed a long time ago. Nobody knew about that transgression.
Even though he had asked God with all his heart for forgiveness, this person did not have peace or joy in his heart. The only thing he felt was guilt and remorse for what he had done.

The Apostle John says that if we confess our sins, God is faithful and just to forgive us and cleanse our sins. (1 John 1:9) Do we believe it? In this case, the memory of God changes to benefit us.

In that priest's church there was a lady who claimed that God revealed many things to her. One day the priest, who did not believe that God still spoke to some people, asked that lady if God could tell her about something bad he did when he was in seminary. He told the lady, "The next time God speaks to you I want you to ask him what was the sin I committed when I was in the Seminary 20 years ago."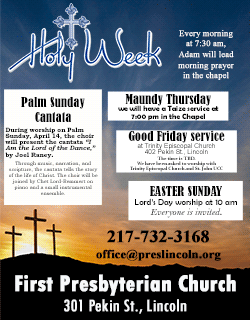 "Ok," the lady answered.

The lady went home and the next time she returned to church, the first thing the priest asked her was, "Did God speak to you about what I did 20 years ago?"

"Oh yes," she answered.

"Then tell me what God told you," the priest asked.

The lady responded, "I asked God about what you did, but his answer was, "I forgot about the sin he committed a long time ago. Tell my son that he should forget about this too."

This month we are observing the death and resurrection of Jesus Christ. Jesus died on a cross to cleanse us from all the sins we have committed in the past. His blood is sufficient to wash away our transgressions, regardless of what sin we have committed. Now what we need to do is to accept the gift of forgiveness and forgive ourselves.

If God does not remember about the sins we committed in the past, we should not be worried about our future. As soon as we invite Jesus into our heart, confess and repent from our sins, we are free of any guilt.

When we repent from our sins, God takes away our sins from his memory. The beauty of God is his love and mercy for us. (Romans 10:9)