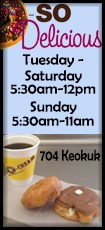 More than ever, future leaders in agriculture need a strong foundation in data science, programming, and digital applications. The College of Agricultural, Consumer and Environmental Sciences at the University of Illinois has been providing that training for years, but now, with more than $195,000 in funding from the CHS Foundation, high school students, particularly students from underrepresented groups, can get an early start on careers in precision agriculture. CHS Foundation is funded by gifts from CHS Inc., the nation's leading farmer-owned cooperative.

Starting this July, high school students age 16 and up, as well as first-year students at U of I, can enroll in a free two-week summer course to learn the fundamentals of precision agriculture. Although the course will be held online this year due to COVID-19, it will include hands-on learning and will give students opportunities to work with real data to solve real problems.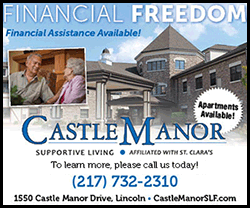 "By the end of the course, students will have the basic skills for a little software development. So, we will be hosting a 24-hour 'hackathon' where they can develop innovative software solutions for a real-world crop or animal management issue," says Isabella Condotta, agricultural engineer and assistant professor in the Department of Animal Sciences at Illinois. Condotta is leading the program along with Hamze Dokoohaki of the Department of Crop Sciences.

Funding from the CHS Foundation, which is supporting development of the summer program, a cross-disciplinary Precision Agriculture Club, and two new introductory precision agriculture classes, is aimed at increasing enrollment by creating an innovating, vibrant, and cutting-edge environment that is open and available to all students.

"The ultimate goal is training a new generation of precision agriculture leaders for sustainable crop and animal production," says Nanci Lilja, president, CHS Foundation. "By increasing students' exposure early in their education, we hope they pursue a career in agriculture and precision agriculture related fields."
New classes will be offered as part of two first-of-their-kind majors offered at ACES: Computer Science + Animal Sciences and Computer Science + Crop Sciences. One of the classes, taught by Condotta, will introduce ways in which precision tools and sensors can increase efficiency and solve systemic problems in agricultural systems. Completion of the introductory course will qualify students to enroll in Condotta's higher-level Precision Management of Animals class.
Dokoohaki will teach an introductory course covering major issues around crop production, using statistical modeling, process-based modeling, and remote sensing to address those challenges.
"Our inspiration for developing and proposing this program was to 'even the playing field' for young and brilliant students, including traditionally underrepresented ethnic groups, seeking opportunities in precision agriculture. We are hoping programs like this help nurture the next generation of ag leaders through equity and exposure," Dokoohaki says.

Student members of the new Precision Agriculture Club will host speakers and fundraising events, compete in precision ag contests against rival schools, discuss relevant scholarly articles, and learn digital ag platforms. They will also have the opportunity to serve as mentors to participants in the two-week summer course, creating a support network between older students and those just beginning their precision agriculture journey.

Interested students should apply for the summer course by April 16. Details about the course, including application forms, a schedule of topics, and more are available on the Center for Digital Agriculture website.

***

The CHS Foundation, funded by charitable gifts from CHS Inc., is focused on developing a new generation of agriculture leaders for life-long success. Together with our partners, we are igniting innovation and driving excellence in agriculture educationand cultivating high-impact ag leadership programs. Learn more at chsfoundation.org.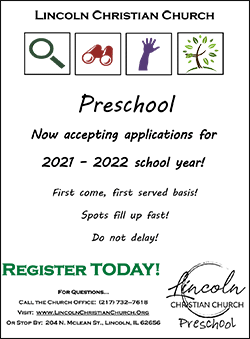 ***

The College of Agricultural, Consumer and Environmental Sciences (ACES) at the University of Illinois provides solutions to the world's most critical challenges to create abundant food and energy, a healthy environment, and successful families and communities. Although proudly ranked among the top 30 agricultural schools worldwide, we are more than agriculture. ACES is a diverse college with top-rated programs in engineering, finance and economics, nutritional science, and so much more. While our faculty and students choose a host of specialties and areas of interest, we all work toward the common goal of improving daily life for people close to home and around the world. Learn more at https://aces.illinois.edu/.
[Sources: Isabella Condotta & Hamze Dokoohaki
News writer: Lauren Quinn]