Quality Inn celebrates grand opening with open house and ribbon cut

Send a link to a friend Share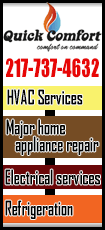 [December 12, 2017]

On Tuesday evening, several guests joined local motel owner Paresh Patel and his staff in celebrating the opening of the Quality Inn in Lincoln. Among those on hand were several members of the Logan County Tourism Bureau Board, Geoff Ladd of the Illinois Route 66 Scenic Byways, Lincoln Aldermen Kathy Horn and Steve Parrott (also members of the Tourism Board), Lincoln Mayor Seth Goodman, Logan County Circuit Clerk Mary Kelly, and candidate for Logan County Clerk, Theresa Moore.

Guests were asked to participate in a ribbon cutting ceremony outside the front door of the motel, then were invited in for a tour of the newly renovated building.

Patel purchased the motel about a year ago when it was the Econo Lodge. After a year of renovations, and a branding change, the Tuesday evening event made the transition to a new modern motel complete.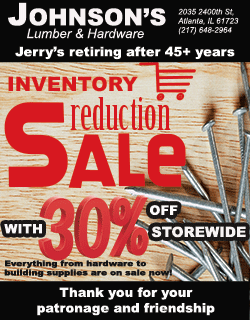 In the tour of the motel, guests were able to see the pool area as well as the workout area available to all guests as an amenity. They also toured some of the guest rooms. Included in the features of the room is wood grain flooring rather than carpeting. Patel said the motel is pet friendly so doing away with carpeting in the rooms was a practical and attractive choice.

During the life of the motel, this is the third franchise change. Patel noted the motel originally opened as a Comfort Inn, then changed to an Econo Lodge, and is now the Quality Inn.

After the ribbon cut, everyone was invited back inside for food and drink. Cris Wibben of the Tourism Bureau congratulated Patel on the completion of the motel, and noted that the new renovations and décor make the motel another really attractive option for tourists and travelers coming into Logan County.
Mayor Seth Goodman echoed Wibben, and thanked Patel for entering into another motel venture in Lincoln. Patel previously purchased the old Lincoln County Inn just off of Fifth Street. He did a complete renovation of that motel, then signed it with the Best Western franchise. After purchasing the Econo Lodge last year, he had an opportunity to sell the Best Western, and did so. Patel also owns the Baymont Inn in Morton and others out of state.
Ladd also spoke, saying that he had noted quite some time ago that there was something big going on at the old Econo, and had been happily surprised when he learned that the motel had been purchased by his good friend Patel. Ladd also wished Patel well in this new motel, and thanked him for contributing to the quality of overnight stays offered in Lincoln for tourists and travelers.

WLCN radio station out of Atlanta was on hand broadcasting live from the lobby of the motel. Jeff Maxwell and Jim Ash visited with some of the guests, and encouraged everyone listening to come on out to the Quality Inn to see how great it looks.

As the evening drew to a close, several door prizes were given away including overnight stays at the Quality Inn in Lincoln and the Baymont in Morton, designer chocolates, and a sweet treat gift basket. Each guest was also given a gift bag with promotional items for the motel, and chocolates.

[Nila Smith]