Lawmaker backs bill to protect unvaccinated from discrimination

Send a link to a friend Share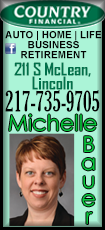 [December 08, 2021] By Kevin Bessler
(The Center Square) – A downstate lawmaker is calling on Illinoisans to support his legislation, called the Freedom Act, which would prohibit discrimination against those who decline to get vaccinated against COVID-19 because of their religious beliefs.

State Rep. Adam Niemerg, R-Dieterich, filed House Bill 4239, which would make it unlawful for anyone, whether it be a person, business, or public official, to discriminate against any person because they refuse to get vaccinated against their religious beliefs.

"The sad reality we are facing in our state and our nation is that our leaders are using the pandemic as an excuse to strip away Americans of their rights," Niemerg said. "We can't allow this abuse of power to continue."
The Illinois legislature this fall amended the Illinois Health Care Right of Conscience Act to clarify that it is not a violation of the Act for employers to adopt measures to mitigate the spread of COVID-19, which Gov. J.B. Pritzker and others said was being misused.

"The Health Care Right of Conscience Act is being misinterpreted and used in court cases to try to allow people who just don't want to get vaccinated," Pritzker said.

A Democratic lawmaker has introduced legislation that would require people who have not been vaccinated against COVID-19 to pay for their own medical expenses, including hospital bills, if they contract the virus.
State Rep. Jonathon Carroll, D-Northbrook, said the bill would serve as an incentive to residents to get vaccinated, and would help curb the spread of the virus in Illinois.
On Tuesday, state Rep. David Friess, R-Red Bud, issued a statement opposing Carroll's bill.

"The COVID craziness continues. This proposed legislation is a gross overreach by the state. It is not the role of the State to interject itself between its citizens and their health care providers or even their contracted healthcare insurers," Friess said.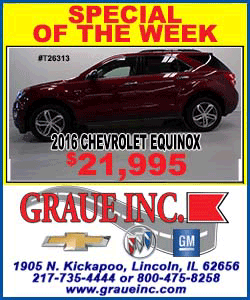 Pritzker was asked about Carroll's bill on Tuesday. The governor didn't sound enthusiastic about it.

"From my perspective, we want everybody to get vaccinated," Pritzker said. "We certainly don't want to penalize people."

If adopted, Carroll's measure could face legal challenges. The federal Affordable Care Act requires health insurers to cover pre-existing conditions.

As for the Freedom Act, Niemerg said getting it passed is a long shot.
"This is why I need help from concerned citizens to put pressure on the leaders in the House and the Senate to do the right thing by passing the Freedom Act," Niemerg said.