Illinois, Iowa, Rhode Island urge rejection of Sinclair-Tribune tie-up

Send a link to a friend Share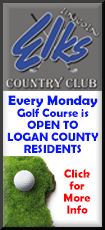 [June 23, 2018] By David Shepardson

WASHINGTON (Reuters) - The attorneys general of Illinois, Iowa and Rhode Island urged the Federal Communications Commission to reject Sinclair Broadcast Group Inc's proposed $3.9 billion acquisition of Tribune Media Co, citing "excessive consolidation" in the television market

Sinclair, the largest U.S. television broadcast group with 192 stations, announced plans in May 2017 to acquire Chicago-based Tribune's 42 TV stations in 33 markets.

In April, Sinclair said it would sell 23 television stations to obtain the necessary regulatory approvals of the Tribune transaction. Sinclair, based in Hunt Valley, Maryland, said that if the deal was approved it would reach nearly 59 percent of the nation's television households.

The three attorneys general, all Democrats, said in a filing with the FCC made public on Thursday that the deal "creates excessive consolidation, unreasonably reducing the number of voices in the broadcast television marketplace" and is "not in the public interest."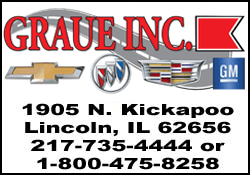 The filing noted that Illinois and Iowa are among broadcast markets in 36 states that will be affected by the deal and said that "stations serving audiences in Illinois and Iowa are the subject of divestiture plans."

The American Civil Liberties Union also objected to the deal in a separate filing, saying that it "consolidates an unprecedented amount of market power into one corporate entity" and would allow Sinclair to continue to operate some of the stations it is selling.

A Sinclair spokeswoman declined to comment on the filings.

Conservative news outlet Newsmax Media, satellite TV operator Dish Network Corp and trade group NCTA – the Internet & Television Association are among those voicing objections to the merger.

Newsmax Media said in a FCC filing that many of the divested stations were being sold for below-market prices and suggested that Sinclair would continue to have "de facto control" over some stations being sold.

[to top of second column]
The Federal Communications Commission (FCC) logo is seen before the FCC Net Neutrality hearing in Washington February 26, 2015. REUTERS/Yuri Gripas/File Photo
Dish Network said in a FCC filing that the deal will "lead to higher prices, more station blackouts, less choice, and less local news for millions of consumers."

And the NCTA said in a filing that the combined company "would create a broadcast colossus of unprecedented size, scope, and reach."

In April 2017, the FCC reversed a 2016 decision limiting the number of television stations some broadcasters can buy, paving the way for the Sinclair-Tribune tie-up because it allows Sinclair to only partially count some stations toward the cap.

A federal appeals court is currently considering whether to reverse that decision. Sinclair would still be above the existing cap, even if the 2017 decision is upheld.

In April, 12 U.S. senators asked the FCC to investigate local news anchors' at Sinclair-owned stations around the country being forced to read company-mandated scripts and "deliberately distorting news." The scripts criticized "the troubling trend of irresponsible, one sided news stories plaguing our country." The FCC rejected the request.

After the scripts drew significant public attention, President Donald Trump tweeted on April 2 in defense of Sinclair: "Sinclair is far superior to CNN and even more Fake NBC."

(Reporting by David Shepardson; Editing by Leslie Adler)
[© 2018 Thomson Reuters. All rights reserved.]
Copyright 2018 Reuters. All rights reserved. This material may not be published, broadcast, rewritten or redistributed. Thompson Reuters is solely responsible for this content.