Illinois House bill would allow school staff to take parental leave anytime, not consecutively

Send a link to a friend Share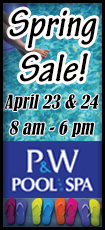 [April 10, 2021] By Greg Bishop
(The Center Square) – With lawmakers headed back to Springfield Tuesday, one measure in the House could take up would allow a new parent employed at a school to take parental leave days anytime, not necessarily immediately after birth.

State Rep. Mary Flowers, D-Chicago, said her House Bill 75 is in response to a teacher from Illinois who last year the Illinois Supreme Court rejected a lawsuit seeking to use leave during the school year, instead of losing the opportunity for having a child just before summer break.

"She wanted to take her maternity leave later and so there was some discrepancy as to whether or not she was entitled to do it and she lost $8,000 because she took unpaid family leave," Flowers said. "She had to pay for it on her own."
That case, Dynak v. Board of Education of Wood Dale School District No. 7, was decided last April.

Flowers' bill would let a school employee take parental leave anytime they want. It wouldn't have to be immediately after giving birth or adopting.

"And the days do not have to be taken consecutively," Flowers said. "A lot of women have lost out on their pay because of the time that their child was born."

[to top of second column]
Illinois State Rep. Mary Flowers, D-Chicago, asks questions during debate during an extended session of the Illinois House of Representatives at the Bank of Springfield Center, Saturday, May 23, 2020, in Springfield, Ill.

Justin L. Fowler/The State Journal-Register via AP, Pool

The measure does not provide for if the days would expire after a certain time.

Flower's measure passed the House Labor and Commerce Committee along party lines.

State Rep. Seth Lewis, R-Bartlett, said the measure will affect collective bargaining issues.

"It was a collective bargaining agreement issue where the Supreme Court sided with the language in the collective bargaining agreement," Lewis said.

He encouraged more review before the final passage.

"So we're not duplicating and confusing things in to the educational environment," he said.

The Illinois Association of Schools Boards filed as an opponent.