Facebook's hidden data haul troubles German cartel regulator

Send a link to a friend Share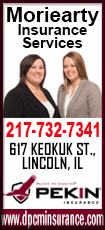 [April 23, 2018] By Douglas Busvine

BONN, Germany (Reuters) - That the personal data of tens of millions of Facebook <FB.O> users fell into the wrong hands is troubling politicians, but Germany's top competition regulator is questioning the sheer volume of information that the social network harvests.

Andreas Mundt, president of the Federal Cartel Office, is awaiting Facebook's response to his findings, published in December, that it abuses its market dominance by gathering data on people without their proper consent.

That includes tracking visitors to websites with an embedded Facebook 'like' or share button - and pages where it observes people even though there is no obvious sign the social network is present.

Mundt's inquiry has gained new relevance since revelations that the data of 87 million Facebook users, gathered via an online personality quiz, was passed to Cambridge Analytica, a consultancy that advised Donald Trump's presidential campaign.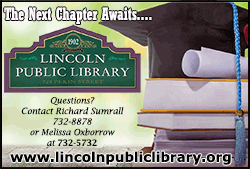 "For Facebook to collect data when I as a user am on Facebook, that's clear. The user knows this and has to expect it," Mundt told Reuters in an interview.

"What is problematic is the collection of data in places and moments where the user can't realistically expect that data is collected by Facebook."

CEO Mark Zuckerberg, in testimony before the U.S. Congress, said Facebook tracked people whether they have accounts or not - something the firm said was "fundamental to how the internet works".

Facebook tracks an estimated 28.6 percent of web traffic across 59.5 percent of internet sites, making it the world's fifth most prevalent behind several Google <GOOGL.O> properties, according to WhoTracks.me.

NOT POPULAR, BUT DOMINANT

Mundt's case rests on his analysis that Facebook has a market share of social media in Germany of over 90 percent - he sees its only direct competitor as Google+ - making it dominant in anti-trust terms and not, as Facebook argues, merely popular.

"If Facebook has a dominant market position, then the consent that the user gives for his data to be used is no longer voluntary," said Mundt, 57, a jurist who has headed the cartel office since 2013.

"That's because he has no alternative - he has to use Facebook if he wants to use a social network."

[to top of second column]
Andreas Mundt, president of Germany's Federal Cartel Office, is pictured during an interview with Reuters in Bonn, Germany April 17, 2018. REUTERS/Wolfgang Rattay
Facebook, which has more than 2 billion users worldwide, describes Mundt's view as "inaccurate" but has said it will cooperate with the investigation, which would not result in fines but could lead to some practices being banned.

It is due to submit its response to Mundt's findings soon. This will then lead to a dialogue on whether Facebook should change its practices voluntarily or, possibly, be ordered to do so.

Separately, the data protection commissioner for Hamburg, the city-state where Facebook has its German office, has launched a non-compliance procedure after being dissatisfied by the firm's explanation over the Cambridge Analytica leak.

The scrutiny from German regulators enjoys the backing of lawmakers, reflecting broader hostility toward anything resembling surveillance that goes back to Germany's history of Nazi and Communist rule in the 20th century.

Mundt pushed back against suggestions that, in taking on the case, he was encroaching on the domain of data protection authorities. He said there was a solid precedent in Germany for inappropriate terms of use to be treated as an anti-trust issue.
"The competitive connection is particularly strong from our point of view, because data are intrinsic to the business model," he said.

"The entire business model relies ultimately on access to data and the reach of these platforms," he said. "With the Facebook probe we are doing pioneering work - but in no way is this an experiment."

(Reporting by Douglas Busvine; Editing by Keith Weir)
[© 2018 Thomson Reuters. All rights reserved.]
Copyright 2018 Reuters. All rights reserved. This material may not be published, broadcast, rewritten or redistributed. Thompson Reuters is solely responsible for this content.