NFL notebook: Brady's agent expects him to return

Send a link to a friend Share
[April 24, 2018] An offseason full of speculation about whether Tom Brady will or won't play in 2018 might have just heard its most informed opinion on Monday.

And New England Patriots fans have to like what they hear.

Brady's agent, Don Yee, told ESPN's Adam Schefter that he expects the Patriots quarterback to play this upcoming season.

"Tom's intentions have not changed," Yee told Schefter. "He's consistently said he'll play beyond this contract and into his mid-40s, or until he feels he isn't playing at a championship level. I understand the constant speculation, but this is one point he's been firm about."

--San Francisco 49ers general manager John Lynch said linebacker Reuben Foster won't remain on the team if it is determined that domestic violence charges against him are proven true.

"We do feel like patience is the right approach right now. We're going to learn things through this legal process," Lynch told reporters at his pre-draft press conference. "But I want to be abundantly clear, if these charges are proven true, if Reuben did hit this young lady, he won't be a part of this organization going forward."

Foster was charged on Apr. 12 with domestic violence with an allegation of inflicting great bodily injury and forcefully attempting to prevent a victim from reporting a crime, stemming from a February arrest after an alleged incident at a residence in Los Gatos, Calif. He is accused of dragging his girlfriend by the hair and punching her in the head eight to 10 times, leaving the alleged victim with a punctured eardrum.

--The future of Seattle Seahawks safety Kam Chancellor remains up in the air, and that won't change until at least June or July, general manager John Schneider told reporters.

Schneider said at his pre-draft press conference that Chancellor will undergo a scan on his neck in late June or early July to determine whether or not he will be medically cleared to continue playing.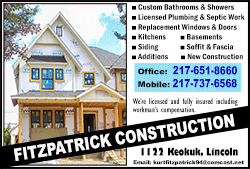 Based on that timeline, Chancellor won't be able to participate in any offseason activities, and a determination on his future won't be made until just a few weeks before the start of training camp, which usually begins in mid-July. Chancellor, who turned 30 earlier this month, missed the last seven games of 2017 due to a neck injury sustained in November.

--Restricted free agent wide receiver Willie Snead is set to the join the Baltimore Ravens on a two-year deal worth up to $10.4 million.

The New Orleans Saints declined their refusal rights and will not match the contract offer. The Ravens actively restocked at wide receiver this offseason, signing Michael Crabtree and John Brown in addition to Snead.

Snead is scheduled to make $7 million in base salary and potentially add $3.4 million in incentives. Hours after news of the Saints' decision broke, Snead tweeted a thank you to the New Orleans organization and fans.

--The Oakland Raiders picked up the fifth-year option on receiver Amari Cooper's contract, the team announced.

The option for the 2019 campaign is worth $13,924,000.

Cooper, 23, has caught 203 passes for 2,903 yards and 18 touchdowns over his first three NFL seasons. He topped 1,000 yards in each of his first two campaigns, making the Pro Bowl twice, before dropping off last season to 48 receptions for 680 yards in 14 games.

--The Los Angeles Chargers will pick up running back Melvin Gordon's fifth-year option before the May 3 deadline, general manager Tom Telesco told reporters at his pre-draft press conference.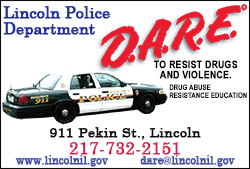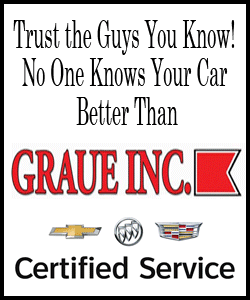 Gordon, who turned 25 earlier this month, is set to make $1.9 million in base salary in 2018, the fourth year of his rookie contract. The team's option for 2019 -- which would be guaranteed only for injury -- would pay him an average of the third through 25th highest salaries among running backs, a figure currently around $5.6 million.

The Chargers also announced that restricted free agent wide receiver Tyrell Williams signed his second-round tender. A former undrafted free agent, Williams will make $2.91 million in 2018.
--The Carolina Panthers will pick up linebacker Shaq Thompson's fifth-year option before the May 3 deadline, according to an NFL Network report.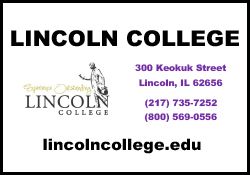 Thompson, who turned 24 on Saturday, is set to make about $1.9 million in 2018, the fourth year of his rookie contract. The fifth-year option for 2019 -- which would be guaranteed only for injury -- would pay him an average of the third through 25th highest salaries at his position, a figure currently pegged at $9.2 million.

Taken 25th overall in 2015, Thompson has seen his playing time steadily rise from 33.2 percent of defensive snaps as a rookie to 50.0 percent in 2016 to 64.3 percent last season. He is expected to take a larger role in 2018.

--Linebacker Bud Dupree will earn just over $9 million in 2019 after the Pittsburgh Steelers picked up the fifth-year option on the contract of the 2015 first-round pick.

Dupree, drafted No. 22 out of Kentucky, posted a career-best 6.0 sacks in 2017 and has 14.5 career sacks. He could still be released if he doesn't meet expectations in 2018. The fifth-year option is guaranteed for injury only.

--The Denver Broncos traded punter Riley Dixon to the New York Giants for a conditional seventh-round draft pick in 2019.

Dixon became expendable when the Broncos recently signed Marquette King as a free agent after the latter was released by the Oakland Raiders. Dixon will have a shot to be New York's punter after the team released Brad Wing last month.

Dixon was a seventh-round pick by Denver in 2016 and averaged 45.7 yards as a rookie and 45.6 last season.

--Dallas Cowboys defensive end David Irving is under investigation by police in Frisco, Texas, for three alleged assaults, according to published reports.

According to the Dallas News, the Frisco Police Department are investigating Irving after a woman who claimed to be his girlfriend called on Sunday and said she was a victim of domestic violence. The woman released a statement on Monday retracting her allegations.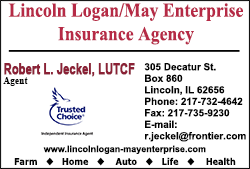 Officers told the newspaper that Irving is being investigated for assault to bodily injury, assault by impeding breath and unlawful restraint. Police are still gathering additional facts. Irving hasn't been arrested. The Cowboys declined comment.

--Former Pittsburgh Steelers tight end Bennie Cunningham, who also starred at Clemson, died Monday of cancer at age 63, Clemson announced.

According to the school, Cunningham died at the Cleveland Clinic in Ohio.

Cunningham played 10 seasons for the Steelers (1976-85) and was named to the franchise's 75-year anniversary team in 2007. He was a two-time, first-team All-American at Clemson from 1972-75 and named to the Atlantic Coast Conference's 50th Anniversary Team in 2003.

--Field Level Media
[© 2018 Thomson Reuters. All rights reserved.]
Copyright 2018 Reuters. All rights reserved. This material may not be published, broadcast, rewritten or redistributed. Thompson Reuters is solely responsible for this content.