Mount Pulaski's Volley for the Cause raises record amount for family of fallen Trooper Nick Hopkins family

Send a link to a friend Share
Coach Donna Dulle and her Mount Pulaski Volleyball Family were at it again Thursday night with the annual installment of Volley for the Cause.

This year's event recognized all law enforcement officers while honoring Illinois State Police SWAT Trooper Nick Hopkins. Trooper Hopkins was recently shot and killed in the line of duty while serving a warrant. He left behind his wife and three children.

The name of the game on Thursday night was raising money for Trooper Hopkins's family while also squeezing in a Tomahawk Conference Volleyball Match between Mount Pulaski and Midwest Central.
As usual, the Mount Pulaski community rose to meet the challenge. A new record of $13,425 was raised through various raffles, auctions and donations.



The Late Nick Hopkins and family

$13,425…..WOW

The evening began with a dinner hosted by the MPHS Student Council and National Honor Society.

Cookie Judging competitions, Balloon Pops, 50/50 Raffle ticket sales, and other efforts were ongoing.

After the JV match, all law enforcement officials made their way to the gym floor. Officers from Illinois State Police, Lincoln PD, Mount Pulaski PD, and the Logan County Sheriff's Department were recognized. Illinois State Police SWAT Trooper, and
Mount Pulaski's own, Eric Cowan took the opportunity to tell the crowd a bit about fallen hero Nick Hopkins.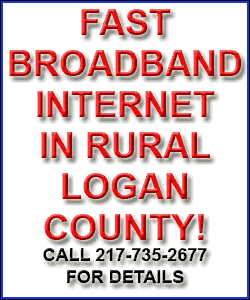 The evening's marquee event then took over, the Live Auction featuring auctioneer Cody Redman. A team-signed volleyball brought $325. Decorative cookie trays brought $300 more. Memorabilia-themed baskets donated by The Lucky Lager, Country Junction, the MPHS Volleyball team, and others brought in more cash to the grand total.



Bidders went above $300 for these special cookies

Setting off a raucous celebration, the Purple Reign Student Section pooled all of their money together and were the collective winning bidders for a $310 item. They then donated the item to the family of Trooper Hopkins.



The winning bidders at $310!

Tracy Dyer of Dyer Creative donated a MPHS team photo emblazoned on a metal plate with a blue tinted American flag in the background behind the players. Bidding between two bidders skyrocketed to $900 for Dyer's print. Tracy informed the bidders that he would make a second print for an additional $900 and just like that the auction made $900x2 on one single item!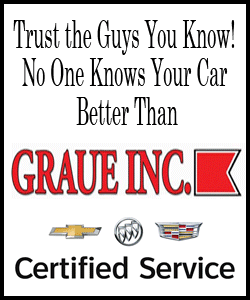 In total, 16 auction items brought in $7,800. 50/50 winner Shawn Trimmer then donated back $250 from her winning ticket.

All totaled up, Mount Pulaski Volleyball presented a big check to the Hopkins Family for $13,425.

Dyer Creative Metallic Team Pictures Auctioned for $1800

Mount Pulaski vs Midwest Central

The lights went out in the gym and blue light sticks came out in honor of law enforcement as MPHS student Rylan Lindley sang a beautiful acapella Star Spangled Banner.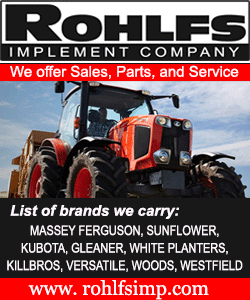 The volleyball seemed almost an afterthought as speculation buzzed about how much money had been raised.

Midwest Central raced out to a 14–7 first set lead as the Lady Toppers tried to gather themselves with an enthusiastic student section cheering them on.

Mount Pulaski then made their run, swinging the momentum their way with thunderous kills from Alexis Wade and Cassidy Clark.

The Raiders were finally caught at 19-all. Two Midwest Central timeouts could not stop the momentum swing.

Mount Pulaski took set one, 25–21 in front of a frenzied student section.

Set two was a continuation of set one. The Lady Toppers ripped out to an 11–3 lead and never looked back.

Late in the set, a blast from right side hitter Chloe Olson off a Bella Wade set was the perfect capstone to the evening.

Mount Pulaski took set two, 25–11 and the match two sets to zero.

Help Through Doing

At the match's conclusion, the record setting amount of $13,425 was announced. Applause and cheers erupted in the gymnasium.

Coach Donna Dulle was appreciative of the community support. "I just thought this was something special that we could do to help his family," said Coach Dulle. "I think it's important for our players to see that we can pay back people that help us. I think we owe so much to our police officers. People don't realize how much they do for us. We need to recognize them for all that they do."

Fellow SWAT Trooper Eric Cowan summed up how Trooper Hopkins would feel about the evening, "He'd be proud. One of his sayings was 'You can never do a kindness too soon, because you don't know when it'll be too late.' That's what he stood by and what he represented as a man."

RIP Illinois State Trooper 6141 Nick Hopkins.



The record setting Volley for the Cause check

[Gale Clark]