Keselowski edges Newman to win Alabama 500

Send a link to a friend Share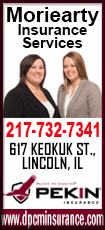 [October 18, 2017] TALLADEGA, Ala. -- Brad Keselowski passed Ryan Newman on the final lap of the Alabama 500 to claim his third win of the season and his fifth career victory at Talladega Superspeedway on Sunday as cars crashed behind him.

"This is still sinking in," Keselowski said. "It is a special place to get to race and a special place when you win here.

"It was really a collaborative effort with the team and getting a real fast car and making the right moves as a driver and a lot of help from up above with staying out of those wrecks. It really takes all three, and we had them all today."

Keselowski was the leader for a restart with three laps remaining, with Newman alongside on the front row. Newman, though, took the lead when the race returned to green.

Newman finished second, Trevor Bayne third and Joey Logano fourth. Aric Almirola rounded out the top five.

"Proud of the guys on this Caterpillar Chevrolet with RCR and ECR to do what we did," Newman said. "We tried to play it smart, and in the end, we were close but not close enough. I got double-teamed with the No. 2 (Keselowski) and the No. 22 (Logano). That was the difference."

Keselowski wrapped up a spot in the next round of the NASCAR playoffs, with the 12 contending drivers being cut down to eight after next week's race in Kansas. Leader Martin Truex Jr., also assured of moving on, is 19 points in front of Keselowski.

No other drivers have clinched berths in the next round. After Keselowski, the drivers in position to qualify are Kyle Larson, Kevin Harvick, Denny Hamlin, Chase Elliott, Ryan Blaney and Jimmie Johnson. Sitting below the cut line are Kyle Busch, Matt Kenseth, Ricky Stenhouse Jr. and Jamie McMurray.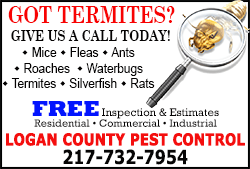 Several playoff drivers fell victim to a multi-car crash that involved at least 12 cars with 16 laps remaining and led to a red flag for track cleanup. Drivers collected included Kyle Busch, Kurt Busch, Martin Truex Jr., Stenhouse, Harvick, Johnson and Kenseth.

Johnson was sent to the garage when the red flag was lifted because his team began working on the car during the red flag.

"Really hard to tell what started it," Johnson said of the collision. "I just saw the number 38 (David Ragan) turning down across the group and hooked me and sent me up into the wall.

"What we are trying to get to the bottom of is our spotter was informed to let us start working on the car, and I guess there was some miscommunication there from NASCAR to our spotter, and we may have lost some valuable points on pit road as a result. So we've got to get to the bottom of that and find out what happened there."

Another playoff driver, Blaney, was collected in a five-car crash that also involved Bayne, Brendan Gaughan and Logano a few laps later.

Blaney and Logano ran first and second for several laps after a restart just before lap 160. The wreck resulted in a second red flag.

The red flag was displayed a total of three times in the final 20 laps, the third time for a wreck with five laps to go that added two more playoff drivers to the carnage list -- Elliott and Larson.

The last wreck occurred with Daniel Suarez, Elliott and Larson racing for the lead. All three drivers were involved in the incident.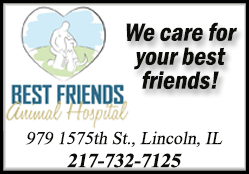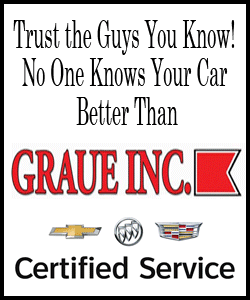 "I feel like only eight cars finished the race," Keselowski said. "It was one of those crazy days. I think we have seen that at the plate tracks this year. A lot of attrition."

Blaney and Keselowski won the two 55-lap stages that made up the first 110 laps of the 188-lap race. Keselowski won the first stage after leading only the first lap of the stage, and he was second to Blaney in stage two.
Matt DiBenedetto, not normally a front-runner, led 12 laps in the second stage by staying out longer when the rest of the race field pitted just before lap 70. After staying out, DiBenedetto was able to pit during a debris caution that came out on lap 81.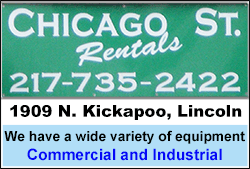 After Kurt Busch took the lead soon after the restart, Blaney was up front by lap 92.

Keselowski took his stage win by passing Logano, his Team Penske teammate, after Logano dominated the opening stage. Logano led 37 of the first 55 laps after taking the lead from pole-sitter Dale Earnhardt Jr. on the first lap.

Logano led until the Ford teams pitted when the fuel window opened on lap 14, turning the lead back over to Earnhardt.

The yellow flag waved for the first time on lap 26 for a multi-car crash that included playoff driver McMurray.

Chevrolet drivers were heading for pit road at the time of the crash, and some of them, including Earnhardt, were assessed penalties for making their pit stops with pit road closed instead of driving back onto the track.

Earnhardt received another penalty for speeding on pit road during another caution on lap 51. He later got back inside the top five but made significant contact with Suarez on lap 152 and dropped back outside the top 10.

Logano was back up front, with Keselowski alongside on the front row for the first restart on lap 36.

Keselowski and Logano gave up the top-two spots to pit between stages while 19 others stayed out after pitting just before the end of the opening stage.

Keselowski struggled through a communications issue in the second half of the race after debris knocked an antenna from the top of his car, prohibiting his team from hearing him. The issue was remedied with a new antenna during a caution with 32 laps remaining.

The differing strategies put Earnhardt in 13th, despite the speeding penalty, and he finished seventh.
NOTES: The Alabama 500 was Brad Keselowski's 300th-career Monster Energy NASCAR Cup Series race. His first career win came at Talladega Superspeedway in 2009. ... Team Penske drivers Keselowski and Joey Logano have combined to win five of the last seven races at Talladega, including Logano's wins in last two fall Talladega races. ... Ford drivers have won the last eight restrictor-plate races. ... Ricky Stenhouse Jr. was the most recent Talladega winner, winning there earlier this year. Stenhouse won the last two restrictor-plate races, also winning at Daytona International Speedway in July. ... Dale Earnhardt Jr. is a six-time Talladega winner, including four straight wins between 2001 and 2003, making him the winningest active driver at the track.
[© 2017 Thomson Reuters. All rights reserved.]
Copyright 2017 Reuters. All rights reserved. This material may not be published, broadcast, rewritten or redistributed.