Preview: Jazz at Bulls

Send a link to a friend Share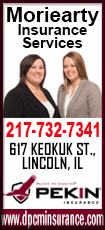 [December 13, 2017] Gracenote

The Chicago Bulls lost by 30 points at Utah less than a month ago as part of a dismal 10-game losing streak. The Bulls enter the rematch at home Wednesday night under very different circumstances as they aim for a fourth consecutive victory while trying to send the Jazz to a fourth straight loss.

Wins over Charlotte in overtime and by two points at home over the New York Knicks got Chicago going, but a 23-point rout of the NBA-best Boston Celtics on Monday turned some heads, even though the Celtics were shorthanded. "I don't know what tanking is," forward Bobby Portis told reporters when pressed on whether the team's sudden success will hinder its efforts to rebuild. "We want to win. We don't want to be looked at as if, 'Aw, they're just going out there, tanking,' whatever. We want to be guys who go out there and compete and earn our keep too." Utah's win over the Bulls last month began a six-game winning streak, but the Jazz have dipped back below .500 with their three consecutive losses. All five starters scored in double figures and reserve Alec Burks had 20 points but Utah was unable to slow down Milwaukee Bucks star Giannis Antetokounmpo in a 117-100 loss on Saturday.

TV: 8 p.m. ET, AT&T SportsNet Rocky Mountain (Utah), WGN (Chicago)

ABOUT THE JAZZ (13-14): Rudy Gobert also had 20 points and a team-leading nine rebounds in Saturday's loss, which dropped Utah to 6-10 with its star center in the lineup. "It's little details that I have to work out," Gobert told reporters while referencing a leg injury that caused him to miss 11 games. "It's moving quicker, it's boxing out. Physically, I'm feeling better and better. It's definitely more mental. I have to get better at my usual habits. But it's coming back." The Jazz hope guard Rodney Hood comes back soon as the team's leading scorer has missed seven straight with an ankle injury.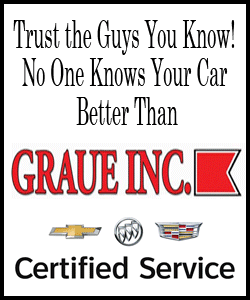 ABOUT THE BULLS (6-20): Monday's victory was notable in that it saw Portis and Nikola Mirotic - a pair that fought in the preseason, forcing Mirotic to miss 23 games with facial fractures and Portis to earn an eight-game suspension - team up to vanquish the Celtics. "Those guys were playing off each other," coach Fred Hoiberg told reporters. "When we got switches, they were hitting each other in the high-low, finding each other. I just love the chemistry that those two are playing with right now." Mirotic had 24 points on 9-of-14 shooting in his third game since returning while Portis added 23 on 10-of-15 while making all three of his 3-pointers.
BUZZER BEATERS

1. Derrick Favors scored 23 points and Utah made 14 3-pointers in the first meeting.

2. Bulls PG Jerian Grant has 18 assists and one turnover in 41 minutes over the last two games.

3. Jazz SG Donovan Mitchell was held to 12 points on 4-of-17 at Milwaukee after averaging 28.6 points over the previous five games.

PREDICTION: Jazz 106, Bulls 104
[© 2017 Thomson Reuters. All rights reserved.]
Copyright 2017 Reuters. All rights reserved. This material may not be published, broadcast, rewritten or redistributed.