Kentucky takes out UCLA

Send a link to a friend Share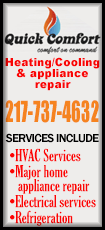 [March 25, 2017] MEMPHIS, Tenn. -- John Calipari stood in front of his Kentucky team at halftime Friday night and made an announcement.

"We're going to play through De'Aaron Fox," he said. "The rest of you, take a back seat."

Calipari said the Wildcats cheered after those words. When the game was over, so were their thousands of fans that turned FedEx Forum into Rupp Arena Southwest.

Saving his best game for the biggest stage, Fox poured in a career-high 39 points as second-seeded Kentucky avenged a December loss to third-seeded UCLA with an 86-75 decision in the South Regional semifinals.

Fox, who sank 13-of-20 field goals and 13-of-15 free throws as the Bruins couldn't keep him from getting to the bucket, said his teammates and coaches put him in position to score.

"Since the postseason started, I've been in attack mode," he said. "I just made shots today."

Backcourt mate Malik Monk added 21 for the Wildcats (32-5), which will take on top-seeded North Carolina Sunday for a trip to next weekend's Final Four in Glendale, Ariz. Guard Dominique Hawkins came off the bench to score 11 points.

But the biggest difference in Kentucky's 97-92 defeat in December against UCLA and the rematch was on the defensive end. Although the Bruins canned 52.7 percent of their field-goal tries, including a scalding 63 percent after halftime, they were held 15 points under their season average as the Wildcats contained their transition game.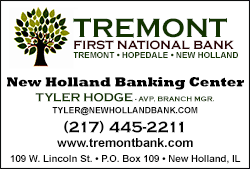 UCLA (31-5) managed just nine fast-break points, a pittance for a team that has destroyed opponents all season with NBA-bound Lonzo Ball leading the break, and also committed 13 turnovers that led to 14 points. In wins over Kent State and Cincinnati, the Bruins coughed it up a combined nine times.

"Sixteen assists and 13 turnovers isn't characteristic of us," UCLA coach Steve Alford said. "This was a really tough draw. We knew that someone really good wasn't going to win this game."

That someone turned out to be the guys from Westwood, who went from a sub-.500 record to a championship contender with the addition of Ball, the 6-6 freshman who combines Jason Kidd's passing ability with a more refined jumper.

But Ball, who announced after the game that he would declare for the NBA Draft, couldn't quite find the range with his 3-pointer. Ball was just 1-of-6 from distance and 4-of-10 overall, finishing with 10 points and eight assists.

T.J. Leaf, who could also follow Ball as a one-and-done, and Isaac Hamilton each tallied 17 points for the Bruins. Bryce Alford added 13, but it wasn't enough for a team whose occasional problems at the defensive end cropped up at the worst possible time.

[to top of second column]
Kentucky Wildcats guard De'Aaron Fox (0) drives to the lane against UCLA Bruins guard Bryce Alford (20) in the first half during the semifinals of the South Regional of the 2017 NCAA Tournament at FedExForum. Mandatory Credit: Nelson Chenault-USA TODAY Sports
Fox announced his presence with authority right away, scoring Kentucky's first eight points. He finished the half with 15 as the Wildcats rallied late to gain a 36-33 edge prior to Calipari's pronouncement.

"He kept scoring, we gave him the ball," Monk said.

In front of a crowd of 17,532 that included Magic Johnson, the president of basketball operations for the Los Angeles Lakers who had a front-row seat for this one, Fox continued his bold forays to the cup. He got early second half help from Monk, who lit it up for eight quick points inside the first four minutes.

The duo scored at will against a UCLA defense which gave up 49.2 percent field goal shooting, plus 10-of-23 accuracy from the 3-point line. What's more, Kentucky earned extra possessions in the second half with a handful of offensive boards that led to 13 second-chance points.

When Fox drained two foul shots with 5:58 left, the Wildcats earned their largest lead of the night at 69-58. That was a death sentence of sorts for the Bruins as Calipari-coached teams at Kentucky entered the game 213-4 when establishing a 10-point edge.

Thanks largely to Fox, make that 214-4.

"So proud of him," Calipari said of Fox. "He's learned to play physical. If he's open, the ball is going down. He's learned to play through contact."

NOTES: Kentucky's first 3-pointer Friday night extended its NCAA-record streak of making at least one in 1,012 consecutive games. ... UCLA entered the game leading Division I in five offensive categories, including assists, as it averaged a whopping 21.6 per game. ... Bruins C Thomas Welsh played just 18 minutes before fouling out with 5:58 remaining, finishing with nine points and seven rebounds.
[© 2017 Thomson Reuters. All rights reserved.]
Copyright 2017 Reuters. All rights reserved. This material may not be published, broadcast, rewritten or redistributed.