Leonard scores 29 as Spurs put out Grizzlies

Send a link to a friend Share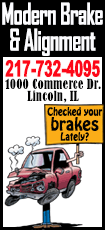 [April 28, 2017] MEMPHIS, Tenn. -- Asked if he would call teammate Kawhi Leonard the best player in the NBA following an impressive performance in the San Antonio Spurs' first-round playoff series win over the Memphis Grizzlies, veteran guard Manu Ginobili declined to make comparisons.

"I know he's amazing," Ginobili said, "and that should be enough for anybody."

Leonard's play was, ultimately, too much for the Grizzlies. The Spurs advanced to the second round of the Western Conference playoffs by defeating the Grizzlies 103-96 in Game 6 on Thursday night at FedExForum.

The Spurs, who won for the first time at Memphis this season, will play the Houston Rockets in the second round beginning Monday in San Antonio.

Leonard had 29 points in Thursday's win and averaged 31 points in the series. He had three games of 30 or more points, including a 43-point effort in a Game 2 victory in San Antonio.

"Kawhi Leonard is, in my opinion, the best player in the league right now," Spurs coach Gregg Popovich said. "He's the best two-way player and does it all with such class. It's impressive."

Leonard scored eight consecutive points midway through the fourth quarter after the Grizzlies took an 85-79 lead.

"He is exceptional," Grizzlies coach David Fizdale said. "I just don't know many possessions he takes off because he plays both ends of the floor so well. His conditioning is like nothing I've ever seen. The guy, he just keeps coming and keeps coming and he finds a way to make a play, a winning play."
Leonard deflected the praise.

"I'm not trying to be the best player, I'm trying to be (part) of the best team," Leonard said. "I'm just happy to be able to move forward into the next round. We did a great job staying poised throughout the whole game."

Tony Parker scored 27 points, and LaMarcus Aldridge had 17 points and 12 rebounds for the Spurs, who are playing in their 20th straight postseason.

The Grizzlies got 26 points from Mike Conley -- his fifth straight game with 20 or more -- and 18 from Marc Gasol. Zach Randolph finished with 13 points and 11 rebounds.

The Spurs survived a strong challenge from the Grizzlies by dominating on the boards 46-28. Leonard, who finished a rebound shy of a double-double, said the Spurs had to be disciplined to outrebound a physical Memphis team.

"Zach Randolph and Marc Gasol are great at getting offensive rebounds and put-backs," Leonard said. "Our bigs put a body on them, and our guards fought for the ball."

Memphis led 88-81 with 6:29 to go following three free throws by Conley. However, the Spurs answered quickly behind Leonard, who followed a three-point play with a 3-pointer. San Antonio reclaimed the lead 92-90 with 3:13 left and never trailed again.

"All playoff games are taxing, but the Grizzlies ... I congratulate them on a hell of an effort," Popovich said. "They're a really impressive team. They execute so well. (Fizdale) has done an unbelievable job with those guys. They're together and they know what they're doing."

[to top of second column]
Spurs forward Kawhi Leonard (2) drives against Memphis Grizzlies forwards James Ennis (8) Zach Randolph (50) and center Marc Gasol (33) in game six of the first round of the 2017 NBA Playoffs at FedExForum. Mandatory Credit: Nelson Chenault-USA TODAY Sports
Ahead by five at the half, the Grizzlies extended their lead to 57-47 early in the third quarter. A 7-2 Memphis run was capped by a corner 3-pointer by James Ennis.

But the Spurs surged ahead and led 75-74 entering the fourth. Ginobili had a four-point play during the run to give San Antonio a 73-69 lead, dropping in a free throw after being fouled on his 3-pointer.

In the fourth quarter, the Spurs relied on their experience and poise.

"We said, 'Let's keep our composure and play smart, make some stops and on offense take our time,'" Parker said. "And that's what we did."

After a sluggish first quarter in which the Grizzlies shot 39.1 percent, they rebounded in the second. Memphis made 11 of its 16 shots during the period.

Conley, who dropped in a 3-pointer at the first-quarter buzzer, added another buzzer beater from beyond the arc as the first half ended. Conley scored 18 of his points in the second half.

"I think we fought as hard as we could with what we had," Conley said. "We've had a tough year. Guys have had to step up ... all those guys really had to take a bigger role against a great team. They were a reason why we were in this."

The Spurs led by seven midway through the opening quarter after a driving layup by Parker. San Antonio took advantage of the Grizzlies' poor shooting, including Gasol and Conley going a combined 1-for-10 in the first quarter.

Parker and Leonard each had 15 points in the first half to lead the Spurs. Gasol's 11 points led the Grizzlies, who shot 51.3 percent and had 22 points in the paint.


NOTES: Spurs F Kawhi Leonard finished 59 of 61 on free throws in the series after going 12 of 13 in Game 6. ... Before the Spurs' win Thursday, the home team was undefeated in nine games played between the teams this season, including the previous five playoff games. ... The Grizzlies made eight 3-pointers in the first half to set a postseason franchise record for a half. The previous mark was seven in the second half against Phoenix in 2005. Memphis finished 12 of 27 from long range Thursday.
[© 2017 Thomson Reuters. All rights reserved.]
Copyright 2017 Reuters. All rights reserved. This material may not be published, broadcast, rewritten or redistributed.