Public hearing begins on proposed Mount Pulaski
wind farm

Send a link to a friend Share
[July 03, 2015] Mount Pulaski - Last night, the Zoning Board of Appeals listened to testimony on a new application for a Meridien Wind Farm. The public hearing was held at the Mount Pulaski High School.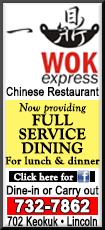 The company recently sought to construct a wind
farm in Logan County, and needs to be granted a
conditional use permit to do so. The application was denied by the Logan County Board in February due to a tie vote among the members.

In April, Relight returned to the county to hold community informational meetings on their proposed revisions to the project and gather feedback on the potential project. Following those meetings, Relight filed a new application, which requires a new hearing process.

Chairman Doug Thompson began by saying that this is a brand new application hearing, not a continuation of the previous one. In June, the Logan County Regional Planning Commission unanimously voted to recommend approving the new wind farm application.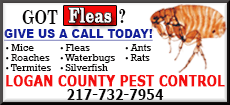 Wayne Woo and William Kelsey were present at the hearing on behalf of Relight. Relight is based in Italy, and they are the developers behind the Meridien Wind Farm. Woo is one of the owners of Relight, and Kelsey is a consultant Relight has hired for the project.

According to the proposed revisions, the wind farm would still consist of 81 wind turbines. The towers would generate a little under two megawatts, which is reduced from the three-megawatt towers in the previous application. The towers would measure under 492 feet, although a specific number was not given; a number as low as 427 feet was mentioned in the presentation.

Setbacks from houses would average at 2,100 feet, and would generate ten percent less sound at night than the legal limits.

In total, including a one-quarter mile footprint, the
project would encompass 22,500 acres. The project would represent a $300 million investment in the county, including $44 million in property taxes over twenty-five years.

[to top of second column]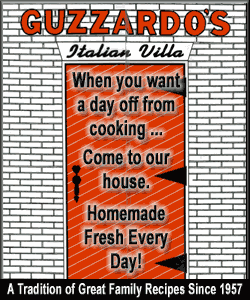 For a little under three hours, the Zoning Board
listened to testimony from the Relight representatives, from citizens concerned about the project, and from supporters of the wind farm. Among the discussed concerns were the potential for noise, possible effects on property values, and the amount of money that could come into the county.

At the end of the night, Thompson called an end to
the hearing until the 8th of July, at which point the
hearings will continue. A vote has not yet been taken on the application by the ZBA.

A more detailed report will follow next week.

[Derek Hurley]