Auction winners celebrate with a photo op

Send a link to a friend Share
[October 07, 2019] On Thursday evening, as the auction concluded for the second annual Pink Pumpkin Fundraiser Auction, a number of the auction winners, from both the live and silent auctions, took a moment to have their photos taken with their winnings. Some of the buyers were shy and skipped the photo op, while others very much enjoyed showing off what they had gained with their donation.


Kim Howard picked up several items from the silent auction.




Brittney McLaughlin (left) had so much stuff that cashiers Bobby and Devyn Snyder had to help her out with getting in the picture. Among the items she won was the beautiful Victorian Pumpkin designed by Brady Painting and Construction, and the live mum filled with gift cards donated by Rick Hamm State Farm.


Kathie Williams of Small Town Creations donated several items to the event, but she was also a buyer, picking up two vintage pottery pieces donated by Copper Penny.




Liz Messick was thrilled with the many items she won. She grabbed up the Top Hat Creamery cone, as well as the pink witch donated by UCB Bank




Alec Liable snagged the electronics box in the silent auction donated by the AT&T Team in Lincoln.




Jeremy Letterle won the items donated by Small Town Creations, as well as two dozen pink donuts from Dunkin Donuts. Both were offered in the silent auction.




Wendy Long grabbed up a basket of hair care products that had been donated by Barbara Bragg of Chestnut.




Lori Paige of Bee's Floral and Landscaping was a donor and a buyer on Thursday evening. She won one of three large area rugs donated by Carpet house for the silent auction.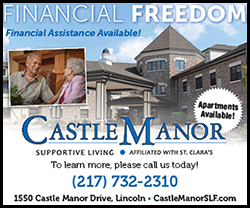 Lori's son Daniel Paige was also a big winner of the night picking up a few different items from the silent auction.




Matt Williams took home items from the silent and live auctions. The battery charger was donated by Rexx Battery Specialists in Lincoln for the silent auction. The Basket of candy and scratch off tickets was donated by Indigo Quilt Studio in Lincoln. That Indigo basket by the way was a very popular item at the auction, bringing $525 when the bidding was done.




LDN's Angela Reiners picked up this cute fall decoration that was donated by John Lambert Allstate in Lincoln.




Mitch and Margie Douglas picked up a painting done by their friend Moses Pinkerton.




Candy Browne grabbed up a mystery pumpkin from the silent auction and also won the lovely metallic pumpkin centerpiece donated by Flossie & Delzena's in Lincoln. The Flossie piece also came with a gift card to be used at the popular downtown eatery.


Chris and Phyllis Graue of Graue Inc, picked up a number of items including pieces put together by St. Clara's Rehab and Senior Care, Culver's of Lincoln and Helen Knecht.

Graue also donated an amazing Halloween display that brought $1,000 at the auction.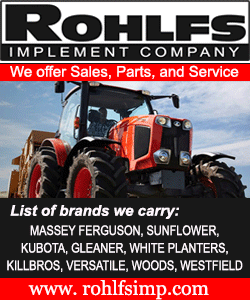 Nancy Schaub picked up this pink pumpkin filled with hair care products and donated by Styles by Robin.




Sharon Work picked up a nice basket at the silent auction donated by Doggie Stylez.




Tammy Mullins won the bids on two live auction pink pumpkins. The large fall arrangement was designed and donated by Flowers and Things. Stephanie Baldwin, Cody Shawgo and Gail Sloan created and donated the pink pumpkin with lovely white flowers.




Pete Luckhart was the proud winner of this silent auction item donated by the Hearing Aid Center.


Lois Renfro picked up a number of items from both the silent auction and the live auction. Her big wins may have been in the live auction as she walked away with the second live mum filled with gift cards, this one donated by McEntire Appliance in Lincoln. Her second really nice win of the night was the pink pumpkin wind sock created and donated by Holland, Barry & Bennett Funeral Home in Lincoln.




Karen Hargis of Lincoln Daily News could not resist getting caught up in the frenzy of the auction. She came home with items donated by Sir Renna Tea and the Hearing Aid Center.

In addition, at the end of the silent auction a mystery bucket was put together and offered in the live auction. Hargis bid on the bucket, but someone else was more anxious to get it. The bidding reached $425 and the winner was Moriearty Insurance in Lincoln. The winning bidder then with the wave of a hand, called "sell it again!" The second time around Hargis won the bid.




Michelle Bauer won a number of items including a breast cancer ribbon fall wreath that she bought for her mom who is a breast cancer survivor. Bauer also picked up this lovely pink unicorn designed by Laurel Gooden Castleman. The unicorn was a favorite for Michelle and once at home Thursday night she found the perfect spot for it in her daughters' bedroom. Who knew Michelle's girls have their room decorated with unicorns! It had to have been a 'magical match up.' Michelle also took home the pink peacock pumpkin designed by Castle Manor Supportive Living.




Rebecca Roddick and her family were big winners for the night. In addition to winning one of four mystery pumpkins in the silent auction, the Roddicks' took home Molly the Minion from the live auction.




Don Peasley picked up a couple of items including the pink pumpkin created by Diana Pickett at Evolve Salon that came with a gift card, and a lovely wine basket donated by the Logan County Breast Cancer Support Group.




Penny Thomas won one of two lovely pieces put together by Jan Youngquist of Lincoln Daily News.


Dale Pritchard (left) won the amazing metal art piece created by Wendy and Terry Bell of Bell's Blossoms and Blessings.
Richard and Nila Smith also won an amazing pink pumpkin gift basket assembled and donated by Erin Soloman of Giggles & Gab.
[Nila Smith with photo by Mitch Douglas]