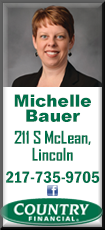 Saturday morning's events began with a blessing of the teams. As in past years, there were three different competitions, the KCBS Competition for professionals, the Backyard BBQ Competition for amateurs, and the Kid's Que Competition for children between the ages of seven and 15.

KCBS competitions

The Kansas City Barbeque Society (KCBS) participants prepared chicken, pork ribs, pork, and beef brisket. KCBS website rules state contestants must submit six portions of meat in an approved container, and the chicken, pork and brisket may be chopped, pulled, sliced, or diced; while ribs must be turned in bone-in.

Teams this year were from various parts of Illinois and the Midwest. Many of these teams travel throughout the Midwest to participate in competitions, but events take place all over the U.S. The competition circuit lasts from April to September each year, and some continue into the winter months.




Among the many returning teams were several newcomers. Competing for the first time ever in any type of competition were Matt and Austin Swanson of Sweet Annie's BBQ. They use different spices and rubs to create a different flavor profile.




Also competing for the first time here were Alby Ransom and Stan Metzger of Scuffletown Smokers. Other competitions they have been in include Kansas City, Memphis, and some in northern Indiana and Kentucky. They won the Jim Beam Classic in Springfield, Kentucky, were Sam's Club regional qualifiers in Bowling Green, Kentucky, and have won six reserve grand championship titles.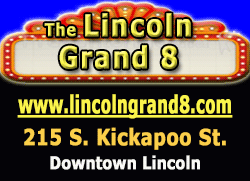 Ransom and Metzger said using a wood fire with pecan wood and no charcoal is what makes their meat special. They said the BBQ community has been good to help one another.




Another newcomer to the competition was Brian and Ann Neale of Smoke Freaks, a husband and wife team from Chicago. He specializes in brisket and ribs and she specializes in chicken and pork. The Neales have won grand championship titles in Winthrop Harbor and Arthur.

The Neales said they know eighty percent of the people competing here and enjoy talking to people. What makes their meat special is the "freakage" and [their] little secret is getting everything right.




New to this competition, but not new to the circuit were Ted and Mary Coleman of Smokey's Q, who have been doing competitions for ten years. He is retired from the Air Force and they are in 20-35 competitions per year from Missouri to Florida and many points in between. They have won seven grand championship titles, many first places for chicken, ribs, and brisket, and have received two perfect scores.




Ted Coleman said, "Barbeque is my passion and what makes it special is hanging the meat, which is a time saver. It can be tender, juicy, succulent, and flavorful in two-and-a-half hours.




Another team here for the first time was Tim's Full Belly Deli of OshKosh, Wisconsin with teammates Adam and Tim. Though new to this competition, they have travelled to 140 towns to compete and won something in every city in Illinois they have competed in.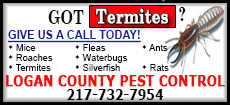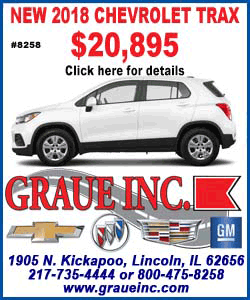 Around Illinois, Tim's Full Belly Deli has competed in Morton, Belvidere, McHenry and Westmont, and have also travelled to Georgia, Florida, Tennessee, Kentucky, and California for competitions. Westmont was their first grand champion title. Additional wins include the Jim Beam Classic in Kentucky. Tim said, "Lots of practice makes it special and we have a set system we don't stray from."
Other teams competing for wins have been here since the Up in Smoke on the Square in Lincoln competition began.

Bryan and Kari Luke of It's Five O'Clock Somewhere have competed every year and won grand champion last year. The Lukes enjoy the friendships, and "the places we go and the people we meet" in addition to exploring the town. They have competed in Florida, Louisiana and Wisconsin, and have won in several Illinois towns including Arthur, Murphysboro and Peoria. They were also the world food champions in 2016.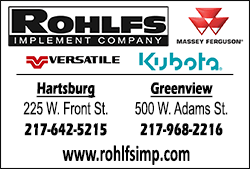 The Lukes said consistency and a long time at it are what make it special.

Andrew Hess and Dudley Roach of the Fiddlin' Fatback team have also been competing here since the beginning. Other competitions include the Royal in Kansas City, and events in Dwight, Peoria, Arthur, Minonk, Belvidere and Decatur. They won first place in pork in 2013 and ribs in 2014 in Morton and Minonk.
Hess and Roach are happy when they are in the top five and say they "like pepper, but do not want too much." They try to make the meat "spot on, tender, juicy, and middle of the road."

Backyard BBQ

The Sixth Annual Backyard BBQ Competition sponsored by Royal Oak allows amateurs to showcase their BBQ talents. This year there were over twenty teams.




Dead End BBQ with Craig, Ellen, Chris, and Katelyn Ackerman were competing for the first time here, though they have done steak competitions before. The Ackermans like meeting new people and having family and friends at the competition. They use Memphis rubs and sauces and locally sourced applewood and hickory wood.

David and Alicia Smith of On Point BBQ were also competing for the first time here, though they have also competed in Elizabethtown, Kentucky. For the Smiths, the family time together is special. They said, "Our accidental chicken is special [and] we won a third-place trophy for it."




Returning to the competition after three or four years were Rick Menser and David Copeland of Smoke 'N Tunes BBQ. Menser said, we have "no secrets. We enjoy the camaraderie and meet new friends. We travel to different areas [and] learn from others. It is a science."

Ben Ruyle of Wood and Seal was here for his third year. He loves the camaraderie and sharing ideas. He uses peach flavored sauces.

Kid's Que

This was the fourth year for the Kid's Que Competition. The event has two age groups with one for children ages seven to 10 and another group for 11 to 15-year-olds.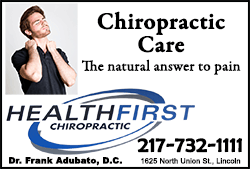 All the children were provided with ground beef patties, but cooking and staging the patties for presentation is left entirely up to the child. Some put cheese on the inside, while others use veggies as they make their own creations.




Eleven teams participated in the Kid's Que with five teams in the younger age category and six teams in the older group. This year's competitors included several returning teams plus a few new ones, including one from Indiana who were here with their parents.

Last year's winners Marin and Malina Luckhart of Little Nuthatch Hill and Isaiah Wahab of That One Brown Kid returned to defend their titles. Other teams included Barbie Q, Team Vanos, Thing One and Thing Two Barbeque, and Grills Gone Wild in the younger age group; and Dull Papas, DD junior, Hails to the Beef, Mad Money BBQ, and Boy Scout BBQ in the older age group.

Many of those competing say they have grilled with their parents and just compete for the fun of it. Those competing have often practiced quite a bit. For some, it is in their blood as they go on the barbeque competition circuit with their parents.

All the competitors put a lot of time and hard work into the grilling and enjoyed a weekend filled with great food, fun, friendships, and friendly rivalries, plus camaraderie and good old-fashioned barbeque.

[Angela Reiners]