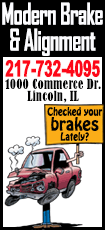 Organizers of this year's event are very excited about all that will be going on starting of Friday and running through Saturday night.

Among the original members of the Kansas City Barbecue Society (KCBS) Up in Smoke Barbecue Committee is Chris Graue. Known locally as a great grill cook, a member of the Bow Tie BBQ Team, Graue began competing in local BBQ competitions several years ago, and saw it as an event that could be brought to Lincoln with potential for growth limited only by the size of the downtown square.

Over the last few years, the KCBS committee has fine-tuned that portion of the weekend, trying things that would bring local folks into the competitions and also attract top notch competitors who regularly participated in Kansas City BBQ sanctioned events. The blend of professional and amateur competitions has gone well, and each year, the event has seen an outstanding turnout.

Graue notes that it takes a great deal of work and dedication by the 12-plus members of the committee, and a mix of others including the local community, members of the former Young Professionals Network, and many others.

For those of us living in the community, look for the excitement to begin on Thursday evening. Downtown streets will be blocked off around the Logan County Courthouse Square starting at 4 p.m. that evening. The BBQ teams will begin arriving and setting up their camps that evening in preparation for starting their cooking and smoking early, as in the wee hours of the morning on Friday.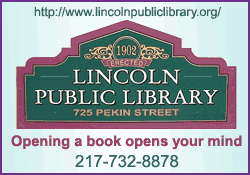 Friday competitions

Cook-off competitions will begin Friday morning at 8 a.m. and conclude at 4:45 p.m.

Grills and smokers will be fired up for the KCBS competitions - Backyard BBQ, and the Steak Cook-off. Work at the various competitor sites will be open to the public, so festival goers can begin making the rounds early observing the cooking and visiting with the competitors.

At 4:30 on Friday evening there will be a ribbon cut to kick-off the festival followed by a Cooks Dinner at the BBQ event tent on Kickapoo Street. The cooks dinner is not open to the public, but is rather an opportunity for all the competitors to enjoy a meal catered by Guzzardos' and just relax among friends before the heavy duty competitions begin.

The Steak Cook-off will then take place beginning with the participant's meeting at 5:45 p.m. Competitors will then head off to their grills to prepare their steaks. Turn in time for the steak cook-off will be a 15 minute span between 7:30 p.m. and 7:45 p.m.

The cooked steaks will be submitted to judges set up inside the Life Pointe Church at the corner of Pekin and McLean Streets. Like all the other judging events, this will be a blind judging with each steak receiving an entry number and a container. Steaks will be delivered to a check-in point outside the building and the container will then be taken in and set before the judges.

This competition is open to everyone, so as Graue said, if everyone tells you make a pretty good steak, now is your chance to put it up against your friends and neighbors and see what the experts think.

Winners of the steak cook-off will be announced on Saturday evening along with all the other awards.

The steak cook-off is sponsored by the Lincoln McDonalds Millan/Petro Organization.

Saturday competitions

At 8:45 a.m. on Saturday, there will be a cooks meeting at Life Pointe Church, then at 9:22 a.m. there will be a Blessing of the Teams event at the event tent on Kickapoo Street.

Backyard BBQ

Once again this year there will be a backyard BBQ competition. As in the past, this is a competition for those who are not yet ready to compete against the big boys. It also offers those who dream of being a KCBS competitor a chance to get a feel for what that competition is like. The Backyard BBQ is governed by the very same rules as the KCBS, and again the judging will be blind, with winners announced on Saturday evening.
Graue said he likes this competition because it encourages local participation. Anyone can enter, so for all those great grillers out there, load up your grill and come on downtown and join in the fun.

Competitor check in for the Backyard competition is Friday night between 6 p.m. and 9 p.m. in the 200 block of South Kickapoo Street, where the competition will take place on Saturday. There will be a second check in on Saturday morning at 6:30 a.m.

The Backyard competition will include chicken and ribs with turn in times starting at 2 p.m. for chicken and 2:30 p.m. for ribs.

There will also be a People's Choice Rib only competition at the Backyard event. Those attending, may visit each of the competitor's and get a tasting sample of their product. After tasting the various ribs, the public can then vote on their favorite. This event will be one hour only, from 2:30 p.m. to 3:30 p.m. Saturday.

The Backyard competition is sponsored by Royal Oak Charcoal and Life Pointe Church.

Kids "Q"

The Kids "Q" will take place on Saturday starting with a noon check in at the BBQ event tent on Kickapoo Street, followed by a cook's meeting at 12:45 p.m. and cooking to begin at 1:45 p.m.
Sponsored by Woods & Bates, Royal Oak Charcoal, and the Lincoln D.A.R.E., Kid's Q is open to all kids between the ages of seven and 15. There will be two classes based on age with 7 to 11-year-olds making up one class and 12 to 15-year-olds competing in the second class.
Kids who participate will receive one pound of hamburger to prepare as they see fit. They will have one hour to make their dish and turn it into the judges.

This is a great and fun event that gives a lot to the kids. Each participant will be assigned a grill that they may keep after the event. Charcoal will be provided by Royal Oak Charcoal. Kids are to bring seasonings, condiments, and garnishes with them. Parents are encouraged to consult with their kids before hand, and help them decide on what they will make from their hamburger and how they will present. However, once the cooking begins – it is hands off mom and dad! Let the kids do their thing in their own special way.

Turn in time for the prepared hamburger will be at 2:45 p.m. at the Life Pointe Church. Winners will be announced at the 5 p.m. awards ceremony. First place winners in each age group will receive a $100 cash prize and a trophy. (And don't forget, kids get to keep the grill they use).

Graue said there is still room for competitors in this event. The competition is limited to 10 teams in each age group. Kids can sign up as a single competitor or as a team of two.

Anyone who has questions about the competition can email Verdeen Ingram at veeingram@live.com.

To review the rules of the competition – Click Here

To enter online – Click Here

KCBS competition

The KCBS competition will begin early on Saturday morning.

After the Cooks Blessing on Saturday morning, the KCBS judges will begin arriving at 9:45 a.m. Judges will check in and register at Life Pointe Church, then will attend a judges meeting at 10:30 a.m.

Cooking will have already begun, and turn in times for the KCBS competitors will begin at noon with the KCBS chicken. Ribs will be turned in at 12:30 p.m. followed by pork at 1 p.m. and brisket at 1:30 p.m.

The hours before turn in time will be a great opportunity for the visitors to walk about and view the process. Some of the competitors may have time to say hello then, but some may be very busy getting their dishes ready to present to the judges.

After the turn in times have passed, competitors will be able to relax and will have more time to visit with those who stop by their tents or camp sites.

Awards ceremony

Bring your lawn chairs and choose a good spot on the Logan County Courthouse lawn for the presentation of awards that will take place starting at 5 p.m. on Saturday evening.

The ceremony will be hosted by Jack Graue and Cameron Kurtz. Awards will be given out for first, second and third place finishers in all the competitions with opportunities for photos to be taken. Other awards will also be given out at a little faster pace. Graue said that the committee has fine-tuned the awards ceremony so that it will last around 30 minutes, then visitors and competitors can move on to some of the other great attractions that are included in the Saturday night line-up.

Graue said that putting on this festival each year is a huge undertaking that involves a lot of people. He noted that there are 12 to 15 members on the Pigs Committee, plus there are those who are involved in planning the "Swigs" side of the event. He noted that this year the Oasis is coming back to Scully Park with a one day Flea Market on Saturday. The Humane Society of Logan County is involved this year helping to organize and oversee the new Dock Dogs event, there are food vendors, live entertainment, shopping opportunities, and much more.

All in all, while the "Pigs" may have started this festival, and for some are the stars of the show, there are many components that will be attractive to the public and will draw in crowds from out of town.

There will also be some fun and surprising additions to the weekend, including 'pop-up entertainment' sponsored by Joan Graue. Be sure to read more about that in the story about live entertainment offerings throughout the two-day event.

In addition, there are some sidebar activities going on Saturday. Be sure to read the stories about these great offerings. While these are things that are not officially part of the Pigs & Swigs Festival, Graue said it was great to see the community taking advantage of a big weekend in Lincoln to offer additional attractions.

Read about all of these components and more in additional articles published by Lincoln Daily News.

[Nila Smith]