Dock Dogs makes a big debut at the Lincoln Pigs & Swigs

Send a link to a friend Share
[September 15, 2018] This year the Pigs & Swigs Festival brought in a new attraction – Dock Dogs. The event is a water sport activity for dogs and handles and was open to local pets as well as a variety of competitors that travel the Dock Dog Circuit earning points for each event that accumulate into a grand total for a year end championship.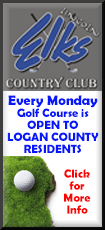 On Friday, diving events began at 2 p.m. and lasted into the evening. There were three 'big air' competitions between 2 p.m. and 5 p.m. and then at 7 p.m. was the 'all-in-one final for the Extreme Vertical.

On Saturday the competitions began at 11 a.m. with three big air competitions. Then at 5 p.m. was the all-in-one final for Speed Retrieve. At 7 p.m. the Big Air Final was the last event of the day.


Kim Nygard is one of the officials that travels with the Dock Dog competitions. She spent some time Friday evening explaining how the competition works. She said that there are three "disciplines" where dogs and handlers compete.

The Extreme Vertical is a jump over the pool of water where the goal is to achieve the maximum high jump. This is accomplished with an item suspended over the pool that the dog then runs off of the ramp and jumps into the air to retrieve.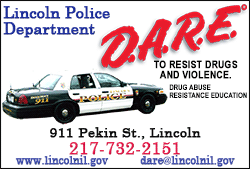 Big Air is another discipline, and is the most popular for amateur and novice dog/handler teams. With this competition, the handler brings his or her dog along with a toy to the dock. The dog is staged at the back of the dock. The handler stages near the edge. The dog must stay in place until the handler gives the signal to start, and the toy is then thrown into the water. There are two goals in this competition. The handler needs to throw the toy far enough that the dog will need to jump into the water to retrieve it. The dog needs to run the length of the dock and dive off the edge, but…fly through the air as far as possible before its hind section hits the water.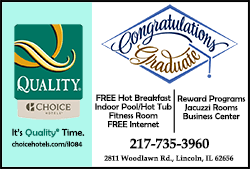 Dock Dogs operates simultaneously in several locations throughout the United States. There are also Dock Dog competitions in Canada and Australia. Nygard explained that in many states, though not yet in Illinois, there are Dock Dog Club's consisting of people who get together outside the competition event to work as a group with their dogs, and also socialize over a common interest.
For training a dog, Nygard said one of the best methods is to utilize a lake with a dock and get the dog accustomed to running the length of the dock and jumping into the water on command.
In the Speed Retrieve, the dog is positioned mid-way the length of the dock. When commanded, the dog runs about 20 feet on the dock, then dives into the water and swims 40 feet to the far end of the dock to retrieve an item. Time is called when the dog gets the object.

Nygard said records are kept and world records are established in each of the disciplines. She also noted that the record for Speed Retrieve was recently broken. A competitor ran the dock, did the dive, swam to the other end and retrieved his toy in 4.5 seconds.

In the distance competitions the world record is 31 feet and in the high jump discipline the world record is 8 feet 10 inches into the air.

Saturday was a good day for this type of event. The weather was warm but not terrible hot or humid. Crowds gathered on the Logan County Courthouse Lawn to watch the events throughout the afternoon. The courthouse lawn provided a natural riser, giving spectators a height advantage that offered the best view of the event. Many folks brought their lawn chairs and just spend the afternoon relaxing, visiting, and watching this great new event.

Medals and pins were given out to the top finishers in each of the finals. There was no award ceremony at the end of the day, but results will be posted on the Dock Dogs website.

At noon on Sunday, those results had not yet been posted, but the website can be checked from time to time if desired, by utilizing this link - https://drive.google.com/drive/folders/ 0B4ApOWE7NkP4UEstR0ppX1dZd00

[Nila Smith & Mitch Douglas]