While guests cannot consume what the competitors are preparing, with the exception of course of the Backyard People's Choice event, there will be plenty of opportunities for everyone to enjoy some great food.

Downtown eateries

Downtown eateries will be open and will offer a wide variety of items according to their particular specialty. Guests can drop in in the a.m. at Guest House or Deep Roots or the Arcade and grab a favorite coffee blend, a sweet treat to hold over until lunch, or get a full breakfast.

Deep Roots, Sorrento's, Spirited Republic, The Arcade, and Guest House are all located right on the Historic Logan County Courthouse Square. Veer off the square a little bit and you'll find other bar and grills that will be happy to serve you as well.

Festival food vendors

For those who have a hankerin' for lip smacking, finger licking gooood BBQ, look no further than the streets of the P&S Festival, as several vendors will be on hand serving up some great food.

Local BBQ vendor Nuthatch Hill will be on hand with his freshly made pork rinds, a ribeye steak sandwich, pulled pork sandwich, smoked chicken wings, hot dogs and strawberry lemonade!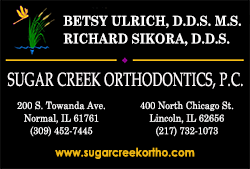 Look to the Country Fryer for those giant turkey legs he brings us every year, along with fried turkey sandwiches, BBQ pork chops, ribs, coleslaw, baked beans, turkey hot dogs and lemon shake-ups.

Another local vendor, Lincolnland Catering will be there with walleye sandwiches, walleye nuggets, lemon shake-ups, iced tea and sweet tea.

Pauly's BBQ is going to be offering some really great items such as their tasty Piggy Mac smoked mac and cheese with pulled pork topping, the Hough Trough that includes potatoes, peppers, onions, pulled pork, cheese and sour cream. Other great items from Pauly's will include fried mushrooms, fried pickles, and funnel cake fries.

A long-time favorite will be on hand – Culler's will be there offering their much loved French fries. Also look for the Wood Fire Pizza stand where you can purchase a pulled pork pizza, Italian beef, or a meatball sandwich.

Local shopping opportunities

After all that food, you'll need to walk it off, and it is going to be warm this weekend, so doing that walking inside where it is cool could be a good idea.

Check out the stores on and just off the square. Lincoln has a thriving downtown area with many retailers that offer a wide variety of items, from Abe's Carmelcorn Shoppe that offers not just popcorn but a wide choice of upscale kitchen and home wares and gift items, beautiful decor and gourmet foods at Beans and Such, and a fully stocked Hallmark, to the downtown thrift stores, there is plenty to see and much to buy, so be sure to bring along that credit or debit card or a nice supply of cash.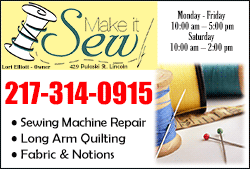 Once you've cooled down, check out the retailers who have displays set up on the first block north of the square on Kickapoo Street. Speaking with Chris Graue of the Up in Smoke BBQ Committee recently he noted that the retailers on Kickapoo Street will be a new addition this year. He credited Heather at Flossie and Delzena's for suggesting that some of the retailers not directly in the downtown area might want to have a presence at the Festival. As a result, the one block north of the square will be blocked off to traffic, and as of last week, Ace Hardware, Jake's Furnishings, and Big R had made commitments to come and set up displays along that street.

Streets will be closed around the Historic Downtown Lincoln Square on Friday and Saturday and also on Kickapoo from the Pekin Street intersection all the way south to the Clinton Street intersection. This means that visitors can walk safely all the way around the festival area, from the north near Latham Park, all the way to the south to Scully Park.

At Scully Park, there is going to be a lot going on, so don't forget to check it all out.

Oasis Flea Market

Returning this year after a couple of years rest, the Oasis Senior Center will be hosting a Flea Market in the park on Saturday only.

Scully Park will offer more than 40 vendors who will be selling everything from flea market-style items, to hand-crafted items, woodworks, and direct sales or home-based business merchandise. Peruse the park and be sure to take in all that is offered.

In addition to the sales, there will be bounce houses and other inflatables in the park. Wrist bands will be sold for a full day of play or for a 30-minute admission. The inflatables are being provided by and sponsored by All About Fun Inflatables of Lincoln.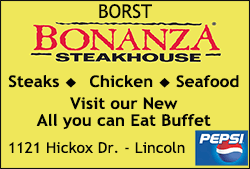 Ritchart's Petting Zoo will also be in Scully Park, sponsored by Brady Realtors of Lincoln. The zoo will offer free admission and everyone is getting a special invite to "Come meet Larry the Kangaroo!"

Scully Park is a beautiful part of our town with plenty of shade, a lovely fountain with seating area and plenty of room for a large event such as the Oasis Flea Market. The activities at Scully will be family oriented, and for the avid shopper taking a trip around the park could fill a lot of time on Saturday. The fun part of the park activities is that while some may want to watch the BBQ competitions, others may want to seek other sources of entertainment. Bringing back the Oasis Flea Market will add to the diversity of the festival and offer an opportunity for visitors to find many, many aspects of the festival enjoyable for the whole family.

[Nila Smith]