June
Use "CTRL" + click to open in new window
June 2
Retreat Helps Students Learn Character
Character Development Center at Lincoln College hosts event for fifth graders
Mixing games and music with serious lessons and discussions, a special retreat sponsored by The Abraham Lincoln Center for Character Development at Lincoln College was held for all fifth graders from Lincoln School District 27 on Monday, May 21. The retreat, titled "Be Excellent To Each Other" focused on building empathy and valuing others.
June 4
2018 Pigs & Swigs Festival
Eighth year Up in Smoke on the Square brings out the best and best in BBQ competitors
Friday evening ribbon cut and Cooks Dinner - slideshow
Friday night Steak Cook-off judging - slideshow
A smokin' Saturday morning starts with a blessing - slideshow
Checking out the competition - slideshow
Up in Smoke - Backyard BBQ competitors turn on the heat - slideshow
Kids Q brings in plenty of young talent - slideshow
Awards presented at the end of the day - slideshow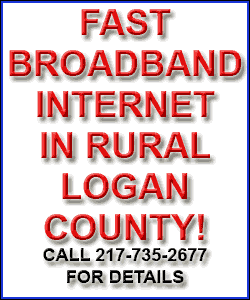 Top winners at Lincoln's Up in Smoke on the Square
Steak Cook-Off, Backyard BBQ and Kids Q - Album
Up In Smoke KCBS Competition winners - Album


Swigs brings in craft beer and winery fans
Guests enjoy 'Swigs" side of the Festival - slideshow
Homebrew competition judging - slideshow
Dock Dogs makes a big debut at the Lincoln Pigs & Swigs
New event brings plenty of spectators - slideshow
Dock dogs - They fly through the air! - slideshow
Clampin' down against the competition - slideshow
Stick...or in this case...SPLASH the landing! - slideshow
North to south, east to west, it was all the best in at the Pigs and Swigs Festival on Saturday
Oasis Flea Market returns to Scully Park - slideshow
A Saturday walk-about at the Pigs & Swigs Festival - slideshow
Fun at the festival on Saturday afternoon - slideshow
June 5
New Lincoln Welcome Garden a Route 66 roadside attraction for downtown Lincoln
City, Tourism Bureau, and Downtown Businesses celebrate new Welcome Garden in Lincoln - slideshow
On Saturday morning a large group gathered at the corner of Pekin and North Kickapoo Streets in Lincoln to celebrate the opening of the new Lincoln Welcome Garden with a ribbon cutting ceremony. The garden provides a folk-artsy Route 66 roadside attraction for the downtown area.
Heartland Community College celebrates growth in Lincoln and Logan County
Community welcomes new Heartland Community College Lincoln Center - slideshow
On Thursday, May 31st, administrative staff and faculty from Heartland Community College invited the community to attend a grand open house for the opening of the new HCC Lincoln Center in Lincoln. While the college has had a presence in Lincoln for many years with a facility located in downtown Lincoln, this event was in celebration of a new location and the introduction of new educational offerings.
County announces changes to public transportation schedule for Logan and Mason Counties
The Logan County Board continues to be committed to supporting public transportation in both Logan County and Mason County. SHOW BUS was the chosen transportation provider as CAPCIL changed their focus away from the Logan Mason Public Transportation (LMPT) project beginning January 1st, 2018. Every effort has been made to coordinate and transition transportation services to benefit all communities within Logan County and Mason County. Riding SHOW BUS keeps your state and federal tax dollars local, is safe, is economical and allows you to meet your neighbors.
June 6
Mount Pulaski High School Trap Team wins State Championship
Eleven members going to first national competition
The Mount Pulaski High School Trap Team, in just their second year competing, won the Illinois State Trap Shoot on Saturday June 2, 2018 at the Brittany Shooting Park in Bunker Hill.
New car show event at Neal Tire brings in some cool cars - slideshow
Logan County Tourism Bureau hosts "A taste of Railsplitter" at the Lincoln Depot Visitors Center - slideshow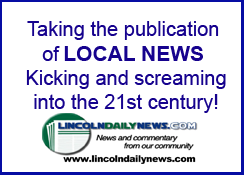 June 7
Gavin Parmenter to take part in Envision's National Youth Leadership Forum: Pathways to STEM
This summer, Gavin Parmenter from Lincoln, will join outstanding elementary school students from across the nation to take part in a unique academic and career oriented development experience, National Youth Leadership Forum (NYLF): Pathways to STEM, taking place this summer in Chicago.
June 8
American Legion Post 263 Auxiliary announces this year's Americanism Essay winners
The American Legion Post 263 Auxiliary in Lincoln recently announced the winners of this year's essay contest.

The theme for each essay this year was to focus on National Monuments through the topic "What National Monument Means the most to me."

The contest saw a return of many good essays, with many good perspectives on the national monuments that exist throughout this great country.
LaHood Route 66 Bill unanimously passes house
On June 5th, legislation introduced by Congressman Darin LaHood to establish a federal designation of Route 66 as a National Historic Trail passed out of the House of Representatives by a unanimous vote. This comes after the bill passed out of the Natural Resources Committee by a unanimous vote in January of this year.
June 9
A tribute to Mount Pulaski Bruins Coach Robert L. Gasaway
Retired Mount Pulaski Grade School basketball and baseball coach Robert L. Gasaway was an ageless, yet classic, true gentleman. Much like his reserved demeanor, he passed away quietly at his home in Mount Pulaski on May 22, 2018. He was 80 years old. As a lifelong bachelor, Coach Gasaway lived for decades in the same small house on the main street that runs through town. His home was easily identified by the St. Louis Cardinal flag waving outside and the often sight of a new car with RLG 25 on the license plate, or possibly a different number from time to time, in the driveway.
June 14
Lincoln College Partners with Field Museum to Save Monarchs
Conservation Biology Students Tapped to Aid in Butterfly Preservation Project
A team from Chicago's famed Field Museum of Natural History was in Lincoln Monday and Tuesday working with Lincoln College's Conservation Biology program on a collaborative project aimed at reversing the decline of monarch butterflies.
June 15
Atlanta Public Library Board receives good news
The Atlanta Public Library Board received good news this week when they received the long awaited report from the office of the Secretary of State (SOS) regarding the Live and Learn Grant received back in May 2015.
June 16
Survivor dinner offers relaxing prelude to Saturday Relay for Life event - Album
What your effort and contribution to Relay for Life accomplishes
Relay for Life is one of the largest fundraising events in the country for the American Cancer Society (ACS). The ACS also receives support through galas, golf events, individual fundraisers, corporations and foundations and personal donations. Relay for Life is one of ACS's best known brands – as it is in many communities.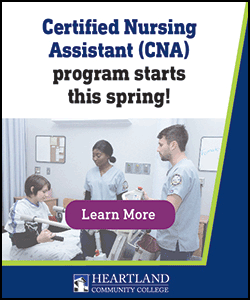 American Legion and DAR host annual flag retirement ceremony - slideshow
Illinois American Water to Invest $650,000 to Upgrade Lincoln Water System
Work begins next week, motorists encouraged to use caution in construction areas
Next week, Illinois American Water will begin replacing and installing over 1,800- feet of water main to upgrade Lincoln's water distribution system. This investment of $650,000 will enhance water service, fire protection and system hydraulics. Water valves and fire hydrants will also be replaced and installed as a part of this project.
June 18
Candidate for Logan County Supervisor of Assessments sought
On Tuesday, June 12, the Logan County Board's Finance Committee held its monthly meeting. One focus of discussion was the supervisor of assessment's position that recently opened since Denise Martinek is not seeking reappointment.
June 19
Sugar Creek Wind Farm developers seek approval of changes and fewer turbines
On Thursday, June 14, the Logan County Board held its monthly workshop to hear committee updates and set the agenda for their regular voting session next week. One topic of discussion was amendments to the Apex/Sugar Creek Wind Farm project.
Heat doesn't stop the fun and games at first 'Third Friday' event of the season in Lincoln
Season starts strong with good attendance - slideshow
Event provides fun and games for all ages - slideshow
Good food and entertainment round off the night - slideshow

The first of the season Third Friday Downtown Lincoln was held on June 15th. In spite of the heat, it was a great kick-off to the 2018 season, Alderman Tracy Welch said at the Monday evening meeting of the Lincoln City Council.

He noted that the games and activities for kids were well received, and a lot of people enjoyed the music of Harmony G.R.I.T.S. There were also good food offerings that visitors enjoyed.
June 20
VAC and veteran volunteers team up to assist fellow veterans in need - Album
Last week volunteers participated in a very special event orchestrated by the Logan County Veteran's Commission. After the recent passing of a local veteran, the family needed to take away a wheelchair ramp that had been placed at the veteran's home.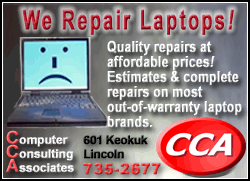 June 21
All Veterans Park in Lincoln gets a facelift thanks to local veterans and boy scouts
On Tuesday morning a big labor intensive job started at the All Veterans' Park on Union Street in Lincoln. Volunteers representing the Veterans of Foreign War, American legion, Marine Corp League, Military Order of the Purple Heart, Logan County Veterans Assistance Commission, and local Scout Troop 1102 gathered at the park early in the day to begin pulling up the engraved bricks that are laid out around the large stone memorial in the center of the park.
With 'gratitude,' Christian Village celebrates Flag Day and the freedoms enjoyed by all Americans
"With gratitude" Christian Village Celebrates Flag Day - slideshow
On Thursday, June 14th, the Christian Village hosted a Flag Day celebration featuring guest speakers Hal Smith, representing United States Congressman Darin LaHood and Illinois Representative Tim Butler, special music by the CV Senior Choir, and a Flag Day message by TCV Chaplain Ryan Edgecombe. The event was held outside in the main parking lot at the village and enjoyed a nice turnout of residents as well as guests from the community.
June 22
Plans move forward for outdoor fitness park in Lincoln
Debut fitness challenge and ribbon cut scheduled for August 16th
At the Monday night voting session of the Lincoln City Council, aldermen by unanimous vote approved a resolution that will pave the way to the construction of an outdoor fitness center in Lincoln.

The court is being constructed and funded by the Abraham Lincoln Memorial Hospital Foundation and Community Health Collaborative on the Eighth Street property that was the site of the old ALMH.
Local grower expands marketing to Chicago looks at global food systems trading
Clergy from Tanzania to visit the farm Monday, public invited to attend
On Monday, June 25 - around 2 p.m. PrairiErth Farm will be hosting a clergyman from Tabora, in Tanzania.

Dave Bishop says, "We'll be touring the farm and the hub facility and talking about local food systems in Africa. His area is very poor - substance farming - and could benefit greatly from local economic development. This is the 'global' nature of local, how to trade globally and still preserve the wealth generated in the community.
June 25
Friends, family, and customers help celebrate the opening of Heart and Soul Cafe at Saturday ribbon cut
On Saturday afternoon a large crowd gathered around Sherese and Shay Johnson as they prepared to snip the ribbon at a ribbon-cutting ceremony for Sherese's new eatery Heart and Soul Cafe.
Lincoln/Logan County Food Pantry:
Twenty-five years of serving the community
Lincoln Logan food pantry celebrates 25 years of serving. Assisting those in Logan County by furnishing nutrition and hygiene items to qualified residents.

The food pantry opened in June 1993, a coalition of 15 + churches and small pantries joined together to offer one larger food pantry. During the first year of operation, June 1993 - June 1994, the food pantry furnished food assistance to 1,884 families/households. An average of 157 families each month.
June 26
History returns, legacy lives on as Tropics sign lights up Lincoln's night sky
Community celebrates as Tropics sign lights up the night sky once again - slideshow
On Sunday evening temperatures were warm, but not uncomfortable, a gentle breeze wafted across the McDonalds parking lot. As the sun slowly descended into the western horizon it was a perfect evening for welcoming home a Lincoln and Route 66 icon. More than 100 people gathered around as the return of the Tropics sign was celebrated.
'Basketball' a way of life for Kaelyn Froebe and Skylar Hayes
Eat, sleep, basketball - repeat. That might be just a slight exaggeration when it comes to two of the area's leading ladies on the basketball court but honestly, not by much.

Lincoln's Kaelyn Froebe and Mount Pulaski's Skylar Hayes are two local basketball players who made the headlines of the Lincoln Daily News sports section a lot this past season.
June 27
Big Kids Toys Lots of family fun with community benefits
Atlanta Big Kids Toys Fundraiser brings community together for a good cause - Plenty to see. - slideshow
Atlanta Big Kids Toys Fundraiser brings community together for a good cause- Plenty to do too. - slideshow
On Saturday, June 23, downtown Atlanta was filled with "Big Kids' Toys" as part of a special fundraiser for the Atlanta Betterment Fund.
June 28
Sugar Creek Wind Farm modifications approved and expected to begin construction in January
At the Logan County Regular Board meeting held Tuesday, June 19, the board voted on amendments to the Sugar Creek Wind Farm project.
Route 66 included in National Trust for Historic Preservation's annual list of America's 11 most endangered historic places
The National Trust for Historic Preservation included Route 66 in its 2018 list of America's 11 Most Endangered Historic Places, an annual list that spotlights important examples of our nation's architectural and cultural heritage at risk of destruction or irreparable damage. Almost 300 places have been on the list over its 31-year history, and in that time, fewer than five percent of listed sites have been lost.
[LDN archives]