March
Use "CTRL" + click to open in new window
March 1
Are our children safe in school?
SRO program at Lincoln Community High School works to assure the safety of students and staff
As a parent, grandparent, guardian, or even young person, it may be hard to fathom how that any child could willfully take a gun to school and start shooting. With cold, calculating malice, a child, that's right a child, takes the lives of teachers and classmates. There is no understanding how things like this can happen. But we as parents, grandparents, guardians, and even young people have to ask ourselves, can this happen here? Are there kids in our schools with the ability to do such a terrible thing?
March 5
Railer Announcer and Reporter Jeff Benjamin
"Thank-you, Thank-you, Thank-you"

Not only did the season for the Railers end on Friday night but so did my involvement in bringing Railer Nation the action of Lincoln Railer basketball.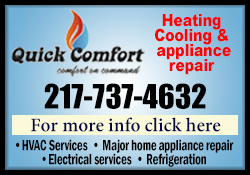 March 6
Good time had by all: WLB Lady Wolverines downs DARE "All-Stars" 41-38
Teams warm up, line up, and get the game going - slideshow
After a donut break...the opponents get serious - slideshow
McGruff takes the floor....but will he score? - slideshow
Lady Wolverines outnumber their opponents on the floor and on the scoreboard! - slideshow
Kids and adults had a blast Sunday night as the West Lincoln-Broadwell Lady Wolverines, who swept the Class 7-1A and 8-1A State IESA Basketball Tournaments this past season, took on local police and radio and TV sports personalities in a basketball game supporting the Lincoln DARE program.
March 7
Justice Thomas Harris receives high marks in Illinois Bar Association judicial review
The Illinois State Bar Association has released the results of its judicial evaluations and advisory poll in advance of the March 20, 2018 primary election and has given Justice Thomas Harris of the 4th District Appellate Court high marks in both its evaluation and advisory poll.
March 9
Mount Pulaski residents hear school construction needs and finance plans
"We need your support," emphasized Mount Pulaski school board member Jeff Beccue to concerned citizens who showed up on Thursday night to listen to issues concerning the building of a new high school. The current building that houses the "old gym," the school office, a library and classrooms was built in 1912 and it is in need of replacement.
March 10
Exciting expansion at Grieme Insurance Agency
Over the years Grieme Insurance Agency in Lincoln has served customers with two different sets of needs: the property-casualty side and the crop insurance side. This diversity of service and attention to detail is part of what has made Grieme Insurance Agency successful.
March 14
Find a new shopping adventure at Cindy's Cottage
A new business has opened here in Lincoln, but the owner isn't a newbie. Owner Cindy Peterman has done this successfully before in Springfield, and thought she would try her hand here in our fair city.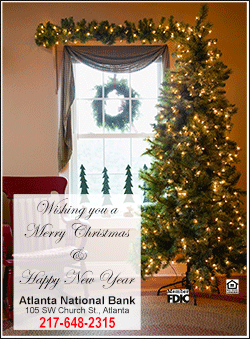 March 16
Discover Fantastic Sams in Lincoln
Hidden away in plain sight, Fantastic Sams opened on January 2 between Cricket Wireless and Kroger's on Lincoln's west side.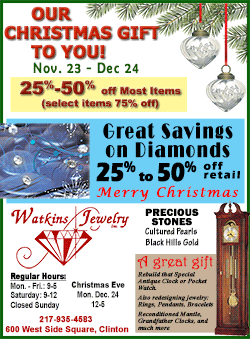 March 17
Hartsburg-Emden claims the eighth Grade Class 1A State Championship for a record-breaking seventh year in a row
In a quiet Stag gymnasium on a Saturday night, Coach Jennifer Hayes confirmed with the help of her son Austin doing the math, that the Stags win earlier in the evening was indeed a record-breaking seventh state title in a row in IESA Class 8-1A volleyball competition.
March 20
Hartem's seventh grade volleyball phenom Lily Barry sets sight on USA Junior Olympic International Team
It's worth highlighting the outstanding play of Lily Barry during the IESA 7th and 8th Grade Class 1A Volleyball State Tournaments over the past couple of weekends. Barry caused a lot of stir and it wasn't in whispers.
Symphony now known as Generations at Lincoln, aiming for homelike environment
Symphony of Lincoln was recently purchased by Generations Healthcare Network and is now known as Generations at Lincoln.

Vice President of Business Development Kate Arebalo says, "As a part of our commitment to the Lincoln community, Generations Healthcare Network is dedicated to enhancing the experience and amenities for those we care for."
March 21
Lincoln College launches RISE with a special lunch break for students and community
On Tuesday, members of the community were invited to participate in a special lunch break with students at Lincoln College as the college launched a new initiative aimed at improving student life and enhancing community relationships. The RISE - Responsibility, Integrity, Service and Empowerment – project is starting with a RISE task force consisting of staff, faculty, administration, and students representing every faction of the Lincoln College campus.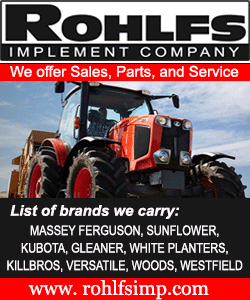 March 23
Breakfast celebrates students planning career in agriculture with former scholar Eli Klokkenga as speaker
The 19th Annual Logan County Ag Breakfast was held Thursday, March 22 at Lincoln College's Jack Nutt Arena. The breakfast, which focuses on scholarships, was started by the Ag Committee of the Lincoln/Logan County Chamber of Commerce and takes place during National Agriculture Week.

This year the Logan County Farm Bureau took over hosting the event and has made a goal to put more money from local sponsors into agriculture career scholarships.
March 24
County closes out public transportation with CAPCIL
Showbus routes to be announced soon

At the Regular Board meeting Tuesday, March 20, the Logan County Board approved a payment of $6,060 to Community Action Partnership of Central Illinois (CAPCIL) for closing costs for the transportation program. Of that amount, $3,000 is for the audit and will be reimbursed by a grant. The remaining $3,060 will come out of the County's General Fund.
March 27
Public hearing on Lincoln sewerage rates draws low income and landlord interests
About 25 Lincoln citizens attended a public hearing hosted by the city of Lincoln on Monday evening to discuss upcoming changes in billing for sewerage.

The evening opened with an overview by project design engineers Christy Crites and Shannon Brady of Crawford, Murphy and Tilly of Springfield.

About 10 people raised questions or made comment on the proposed rate changes. Questions ranged from asking how the council came up with the proposed rates, to why it was being done now and why it hadn't been done sooner at less cost. There were also a few questions related to uncommon situations.
[LDN archives]