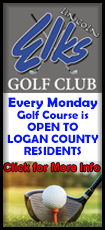 Formerly known as Tri-Ag, Sun Ag Inc. owners Dave and Lori Neisler purchased the business on September 10th, 2020. Because of the coronavirus there was no opportunity to celebrate the transition at that time. Now, one year later, with restrictions not so stringent, the company decided that it would be a great time to express appreciation to their valued customers in Logan County.

The event on Friday included a ribbon cutting ceremony at 11 a.m. followed by an excellent lunch catered by Stag-R-Inn of Emden. The lunch was held in one of the large machine sheds on the property. Tables were set up in the center of the building with various product lines and representatives positioned along the walls.

At 11 a.m., everyone gathered in front of the Sun Ag office building for the official ribbon cutting.

Those who gathered behind the ribbon included the Neislers, former Tri-Ag owner Don Batterton and his wife Debbie and the original owner of the business Tom Komnick. Emden Mayor John Snyder was behind the ribbon along with staff from Sun Ag, including John Terrell, Mark Baer, Jim Coop, Zack Bennis and Darren Haberland.



The first person behind the ribbon to speak was Mayor Snyder. He opened by thanking Batterton for the many years he invested in Tri-Ag, and then he said he wanted to welcome Sun Ag and that he was looking forward to another 40 years of the business with the new owners.


The next person to speak was Komnick, original owner of the fertilizer business. He said that for many years, he ran a feed business in Emden that was originally started by his father. He said that the business was a custom ration business. They mixed feed for all kinds of animals from rabbits to hogs to cattle. He then decided to add fertilizer sales. He said "it was the worst thing I ever did." He went on to say that he felt that way because it took it all out of him. He was working too many hours and so was his wife trying to keep up. He said that when Batterton wanted to take over the fertilizer, Komnick was more than ready.
Komnick said that Batterton brought new ideas to the management of the business and "one of the smartest things he ever did that I wish I had thought of, was he took aerial photos of all the fields and numbered them." Komnick went on to say that through that system, it was much easier for Batterton and his customers to identify what field needed application.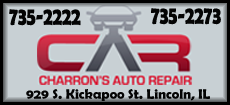 Komnick said that farmers could just tell him what they needed in what field and he was so trustworthy everyone knew that what they needed would be what they got. "He was so honest and so good at it, I really want to pay tribute to him."

Komnick talked about getting the business up and running, how that the fertilizers came in on railcars, and he mixed batches for the field in a concrete mixer. Komnick who is now 96 years old said he was glad that Batterton took the business over and is happy that he did so well with it for many years.


Next to speak was Batterton, the second owner of the business along with partner Gary Cross who was unable to attend.

Batterton said that Tri-Ag began on Thanksgiving weekend, 1980, when "a man called my wife and talked to her for over an hour and a half." Batterton said he was working late that night at a farm supply in the Bloomington area. "When I came home that night, she just wouldn't stop, she kept talking about this guy that had called. That turned out to be Gary Cross." Cross had a custom application business and he was looking to go into a full-fledged fertilizer plant. Batterton contacted Cross and they agreed to meet at the Tropics in Lincoln to talk about it.

At that time the Battertons were living in Heyworth. On New Year's Day, 1981, Cross came to Heyworth with stock trucks and loaded the family up and moved them to Logan County. On January 2nd, 1981 the two started building the first fertilizer plant which was located on Scully ground just west of Hartsburg.

Tri-Ag stayed in that location for ten years. After that first 10 years, Scully land management decided that they did not want a fertilizer plant on their land and told Batterton that he would have to move. Batterton said that it was also a time when the Environmental Protection Agency was stepping in and establishing stricter rules. The land around the plant had to be diked to prevent soil and water contamination. Batterton said at that time, he figured that probably about 40 percent of the small fertilizer dealers like himself opted not to go to that expense and simply closed their doors.

Batterton said that for Tri-Ag, there was going to be a move anyway so dikes could be put in wherever they went. Tom Komnick came back on the scene, offering Batterton two and a half acres where the plant stands now. Batterton said that Mark Irwin's father offered five acres and Bob Cross offered five acres and Allan Berry's wife Lula Belle Berry offered two and a half acres to join with the land that Komnick had offered. Thus the company had the land t needed to build the current fertilizer plant.

Batterton said that Gary Cross and he were partners for eight years, then there was another 30 years after that before selling it to Sun Ag. Batterton said, "I want to thank everybody, both customers and the community for their support over the last 40 years. It has been very enjoyable and I think part of it was because we were a family-owned small company and that is what people relate to instead of the big corporations. That (small businesses) is what people relate to."

Batterton said when it came time to sell, he had a lot of options of buyers. He said he decided to sell to Sun Ag because they too are a family owned business. He said that the company compared to some is still a small company, which he also liked. He said that he liked the Neislers and he trusted them as they began the takeover process. "When Dave Neisler told me something, he stood right behind it and I appreciated that."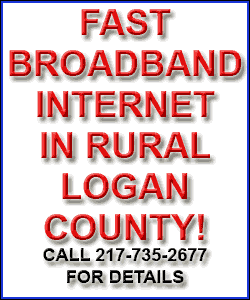 Addressing the Neislers he concluded saying that he hoped for the new owners much success.


Speaking last Dave Neisler said, "We're proud to be part of the Emden community. We couldn't have done it without Lori (Mrs. Neisler) and the people here at Sun Ag. Sun Ag has a really good reputation because of the people that do the work. We are really proud to be part of feeding the world."
Neisler said he always wanted to be a part of agriculture. He opened his first plant in El Paso in 1993 and over the years has added four more including Emden. The Neisler family has been involved in farming for several generations.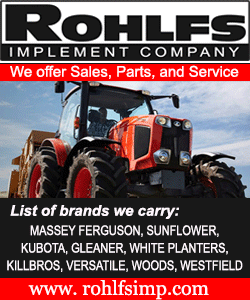 The ribbon cutting ceremony was led by the LDN ribbon cutters with Nila Smith serving as the emcee and Karen Hargis and Richard Smith holding the ribbon. Nila Smith asked the many folks in attendance to help with the three-two-one snip countdown.


All in attendance were reminded that there was a catered meal awaiting them in the machine shed.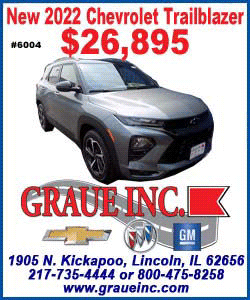 Tours of the plant were offered for those who were interested, and there were plenty of freebies from vendors.
There was also a raffle held with gifts being given by Sun Ag to lucky winners.

The day wrapped up after lunch with everyone leaving with full stomachs and armloads of free items including hats, tee shirts, notebooks, pens, and much more.

Congratulations to Neisler Family and the staff of Sun Ag. Best wishes for the future and as Mayor Snyder said, we look forward to the next 40 years!

[Nila Smith]