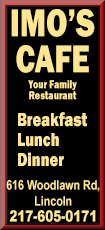 The shop is owned by Lisa Mestinsek with her husband Jon and their three children Lillian, Burke and Reilly. They also have the support of several staff members including their manager Julie Tanner along with Emily Martinez, Casey Bennett, Abigail Fitzpatrick, and enjoying her first day on Tuesday, Kenna Erikson.
Before the cut, inside the building the excitement was high as the family and staff prepared for what was coming.
One of the fun parts of the pre-cut commotion was the laughter at the time Julie and Lillian were making little ice cream cones. Lisa said she had ordered 250 of the thumb-sized cones and the girls would be filling them with vanilla or chocolate ice cream so that guests who haven't tried their products yet could have a taste.


When the family and staff moved outside a few minutes before tour, they were certainly delighted by the number of people who had come for their cut.
Among those present were Representative Tim Butler, Lincoln College President Dr. David Gerlach, Logan County Fair Royalty Kylee Fulk and Julia Collins, many representatives from the city of Lincoln, as well as county staff. John Guzzardo and others from the Guzzardo family were on hand and many friends and family as well as already "loyal' customers.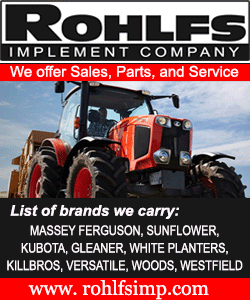 The group represented every age with a dozen or more children there along with parents, grandparents and more.
Lisa said "We have been really taken back by the support of the community, and all the love and understanding when we're trying to get things right. It has definitely been a learning curve for all of us." The Guzzardos, the Roates, the Hangers (Guzzardo's Restaurant and Spirited Republic) have been a huge support and we wouldn't have gotten through the last few weeks without them. We are so happy to be here and we are so happy to be a part of downtown Lincoln. We hope that we can grow and be a part of the community for a very long time."

Located just across from the garden at Guzzardos, when Representative Butler was asked if he would like to say a few words, his first comment was "ice cream, pizza, beer." The crowd seemed to understand and agree that the food and refreshment selection within those few feet were perfect.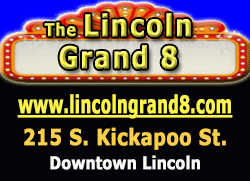 Lincoln Mayor Seth Goodman also spoke saying congratulations and noting that Top Hat has been all over social media. He ended with "best of luck, but I don't think you need it."


With the speakers finished, it was time to snip the ribbon. With Jon and Burke looking on from behind, Lisa, Reilly and Lillian did the honors with cheers and applause as they finished.

Everyone was then invited to come inside for a free ice cream sample in the little cones. However, many opted to go for something a little bigger, and came out with cones filled and overflowing with one or more of the sixteen varieties offered, or grabbing a shake, sundae or malt.

The Top Hat Creamer is open Tuesday through Friday from 2 p.m. to 10 p.m. On Saturday and Sunday the shop opens at noon and closes at 10 p.m. The shop is closed on Monday's.

[Nila Smith]