Perfect Escape Massage Therapy celebrates new location with open house and ribbon cut on Sunday December 8th

Send a link to a friend Share
[December 04, 2019] Perfect Escape Massage Therapy has moved to a new location. Owner Kendra Camp has relocated from the Camel's Hair'em building on Fifth Street to 222 North McLean in Lincoln. In celebration of this big move, Camp will host an open house with a ribbon cutting on Sunday December 8th. The ribbon cut will take place at noon with the open house running from noon to 4 p.m. The community is invited to attend.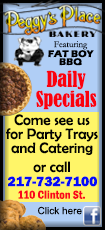 Camp has been doing massage therapy since 2010. She received her training at Midwest Technical Institute in Springfield, and is now also an instructor at MTI. She is a Certified, Licensed Massage Therapist offering a wide variety of services and with the move to the new location, expanding into some new practices and techniques.

Camp said recently that she is taking up the entire location formerly known as the ME Realty Building. She will be working with Sarah Murduck and the two will offer everything from couples massage to hot stone and more. Sarah will also be offering mud wraps and sugar scrubs and Kendra has just received her certification as a "Modern Cupping Practitioner." In addition, the office is offering Infra-red Chromalight Therapy which is a sauna style treatment that Camp says is very therapeutic and relaxing.

Other plans include bringing in an Esthetician to offer facials and waxing, and offering another process called Reiki - a form of alternative medicine called energy healing.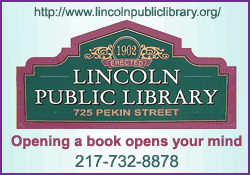 Camp is excited about her move to the new office. She said that she liked being in with Camel's and the location was really good. However, she was limited on space with no room to grow her business the way she really wanted to. When ME Realty moved from the downtown location to 602 Keokuk, the building next to the Christian Church on North McLean seemed to be a perfect answer for her.

Because the building was recently remodeled by owner Seth Goodman, it is very nice inside and already offers the warm inviting atmosphere Camp is seeking for her clients. The new business plan for Camp includes utilizing the entire building. There will be private rooms upstairs for massage for Camp as well as a private area for Murduck and a third room for the sauna.

Camp said for her owning her own business was a dream that meant a great deal to her. She had a kind of light bulb moment one day when it dawned on her that she could do massage therapy and it was something that she was very interested in doing.

She noted that massage is therapy recognized by the medical community as a tool to help people heal and also to relax and relieve stress and make them feel better. She commented, "Massage can reduce pain. We can't fix what is causing the pain, but we can make them feel better as they work through it."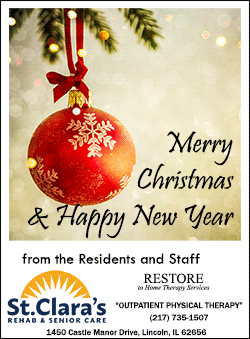 Camp said she came to live in Lincoln in her early teens. She attended school here and has always loved the community. Currently she isn't living in Lincoln, but she still considers it home. She said that she does most of her shopping in town, and for big things like vehicle repair, that happens locally as well. She's gotten to know a lot of people over the years, and she believes in supporting them in their businesses, just as they have all supported her in hers.

Lincoln in her mind, was the only place she wanted to start her business ten years ago. She remembered that she had friends who cautioned her that while she was willing to work hard to build her business it might not go. She remembered specifically three different people who told her they didn't think the folks in Lincoln would be that receptive to massage therapy. While they wanted her to do well, they were worried for her. But after her first successful year, all three remembered her and came to offer her their congratulations.
Camp said that she has a very loyal client base, some of whom have been coming to her since the day she opened her doors. She very appreciative of all her clients and the community.

She also noted that her first office was located on Broadway Street in the downtown area, so the move back to the heart of the town is kind of like a homecoming for her. She is happy about her move and looking forward to finishing up the decorating and getting her spaces set up for clients as well as the community to come in and see and enjoy on December 8th.

Camp and Murduck are available by appointment. Typically Camp is in the office on Monday through Thursday and Murduck is available Thursday through Saturday.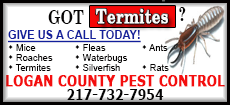 Please join Kendra and Sarah for their ribbon cut and open house on Sunday December 8th. They look forward to showing off their new location and talking to guests about the services they offer.

Hope to see you all there.

[Nila Smith]