Podbelsek Family Creations to celebrate one year anniversary with open house and ribbon cut

Send a link to a friend Share
[February 01, 2019] On Saturday December 8th, Dan and Anna Podbelsek and daughter Amanda Maxheimer invite the community to come out to Podbelsek Family Creations to help them celebrate the one year anniversary of their shop.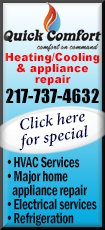 The store is located at 1028 Broadway Street and offers a unique twist on second hand items. To celebrate their anniversary the Podbelseks will host an open house as well as having a ribbon cutting ceremony.

The shop was among those that opened after the Lincoln/Logan County Chamber of Commerce closed last year, so they didn't get to have a ribbon cut for their grand opening the weekend after Thanksgiving in 2017. To make up for that, the LDN ribbon cut team will be on hand and invites everyone to join them at 9:45 a.m. Saturday morning for the cutting. The store will then officially open for the day at 10 a.m.

All three members of the Podbelsek family work full time jobs, and open their shop only one weekend a month, so December 8th will be your last opportunity to do some Christmas shopping at the store. Inside you will find a wonderful collection of good used, re-furbished, refinished, and re-purposed items from furniture to antique dishes, and unique centerpieces and wall hangings.

Anna Podbelsek explained recently that she, Dan, and Amanda all have full time jobs, and the shop is more or less their hobby. All three enjoy working with items others have no need for, and creating a new vision and a new life for each piece.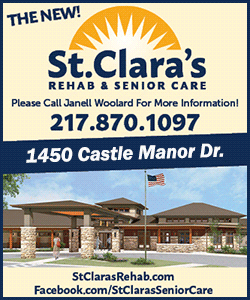 Last year, the selection of pieces at their grand opening was absolutely adorable. The family does everything from refinishing furniture to taking familiar items and turning them into something very different and unique. They are a great source for finding lovely pieces for your own home décor, or buying something to wrap up and place under the tree for someone dear.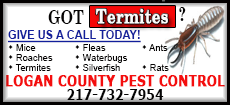 The store will be open from 10 a.m. to 6 p.m. and will offer up some edible treats throughout the day. So, please mark your calendar for Dec. 8th and plan to join the Podbelseks next Saturday as they celebrate their one year anniversary.
[Nila Smith]