National Nursing Home Week: Castle Manor and St. Clara's holding open houses today
St. Clara celebrates National Nursing Home week with daily activities

Send a link to a friend Share
[May 22, 2018] St. Clara's Rehab & Senior Care and Castle Manor Supportive Living will be hosting a campus-wide open house to the public in honor of National Nursing Home Week located at 1450 Castle Manor Drive, Lincoln, IL on Wednesday, May 16, from 3pm – 5pm.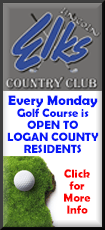 The open house will include guided tours of St. Clara's Rehab & Senior Care and Castle Manor Supportive Living offering first-hand information about the updated services that are provided throughout. There will also be light refreshments provided at both facilities.

The new St. Clara's Rehab & Senior Care has 106 beds, many of those being private rooms, and a modern floor plan layout throughout the building. There is a state-of-the-art therapy gym, private short-term rehab patient rooms, a separate entrance for outpatient therapy services and a designated area for traditional skilled nursing beds as well as four bariatric private suites.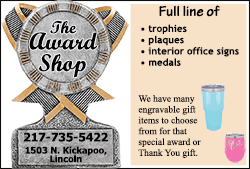 St. Clara's Rehab & Senior Care (www.St.ClarasRehab.com) was founded in 1972 by Logan County residents and has been managed by Heritage Enterprises, Inc. since 2001. Heritage was founded in 1962 and is involved in a variety of residential and health care services for seniors. The company opened the first nursing home in Bloomington, Illinois, where Heritage is headquartered. Heritage offers RESTORE therapy services, skilled nursing services, sheltered care, respite care, and institutional pharmacy services (Green Tree Pharmacy). Additionally, Heritage owns and manages supportive living, licensed assisted living and independent living facilities. For more information about Heritage Enterprises, please visit www.HeritageOfCare.com.
On Monday, St. Clara's celebrated the beginning of the week-long observance with a visit from Elvin (portrayed by Ryan Williams).
The sexy crooner wiggled his way into the hearts of many a St. Clara's residents.

St. Clara's Rehab & Senior Care started National Nursing Home Week with a bang! Elvis (Ryan Williams) was in the building, and the residents and staff loved him.

Elvis shaking hands with Gertrude Leesman

Elvis and Esther Will

Elvis with John Eimer, Ruth Hoppin. Bill Doyle in background
Tuesday was another busy day at St. Clara's Rehab & Senior Care during National Nursing Home Week.
Andra Ebert brought Jasper and Bailey from Taylorville to visit our residents. The residents look forward to them coming every year. "We thank them for providing so many smiles and hugs," said Rebecca Johnson, Activity Director at St. Clara's.
[Text provided by St. Clara's & Castle Manor, photos by Rebecca Johnson]