Logan County Democrats Chairman Gary Davis (left), Lange and Rebecca Drake.
Democratic candidate 15th IL Congressional District Paul Lange helps out at Burrito Breakfast

Send a link to a friend Share
[February 02, 2023] On Saturday morning Democratic candidate for the newly realigned 15th IL Congressional District was in Lincoln to meet residents. Paul Lange was at the Lincoln Park District and helped with the Burrito Breakfast.


Ballot Pedia gathers basic information on candidates.
The following are questions answered by Lange:

Who are you? Tell us about yourself

I am a 67 year old commodity broker living in Quincy IL I ran for a seat in the IL General Assembly in both 1994, 1996. I was born in Baltimore Maryland. I grew up in Woodlawn Maryland My parents were Albert and Elizabeth Lange I have 5 brothers and sisters, John, Phillip, Cathi, Terry, Frank Graduated from Cardinal Gibbons HS 1973 Moved to Honey Creek township in 1974, wanted to experience farm life. Received an Associate Degree John Wood Community College 1989 Received from Quincy University an BS in Management Information Systems in 1991 Became commodity broker with D&S Commodities in 1996 Had many ups and downs in business Since 2018 have been active in local Democratic Party.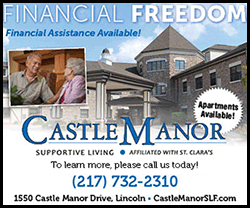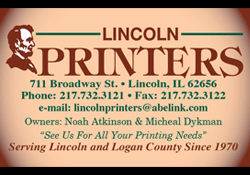 Three key messages of your campaign. What are the main points you want voters to remember about your goals for your time in office?

• The People of the 15th IL Congressional District should have a voice in determining their future.

• The American economy exists as an opportunity for all Americans, not just s select few.

• Social Security and affordable healthcare should be strengthened not dismantled to fade into the sunset.
What areas of public policy are you personally passionate about?

The American People's Referendum act. Updating the Upper Mississippi River's and Illinois Rivers lock and dam system. Strengthening Social Security so it is there for future generations. Building a healthcare system which help make the US competitive.]

- Ballotpedia

Logan County was formerly in the 18th Congressional District with Republican Darin LaHood the current representative. LaHood is running for re-election to Congress in 2022 in the newly drawn 16th Congressional District to the north of Logan County.

[Jan Youngquist]