Come enjoy a night out at Purses for a Purpose

Send a link to a friend Share
[March 13, 2023] Logan County Professionals Network is hosting their second annual Purses for a Purpose fundraising event on Saturday, March 18th starting at 6 p.m. at the Lincoln Banquet Center.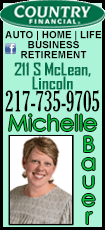 The not-for-profit group has a mission to create dynamic connection, professional growth and community investment throughout Logan County and amongst all types of businesses. This signature fundraising event highlights the community investment portion of their mission.

This year the fundraiser is partnering with the Lincoln/Logan Food Pantry. A monetary donation will be made with the funds earned through the event but there is also a goal to make a large item donation to the surrounding county pantries. Attendees are encouraged to bring an item(s) to donate and the LCPN Board of Directors will collect and then donate on behalf of the event. Attendees who bring a donation will be entered into a raffle, winner announced that evening.

How does this event work? First, we encourage your attendance on March 18th with doors opening at 6 p.m. Tickets can be purchased at the door, and you will then receive your auction paddle before entering a shamrock land for networking, appetizers, and drinks.

How do others get involved? Logan County businesses/individuals are encouraged to donate a purse, bookbag, wallet, or even a tote that is perhaps one that is the same color as their logo. Then fill it with items to promote your business or even items/gift cards bought from within the community.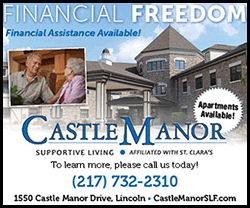 These upscale purses and designer handbags will be collected and then displayed the evening of March 18th. Come out to the Lincoln Banquet Center on Madigan Dr. to be a part of the live auction with CT Auctions LLC that begins at 7 p.m.
Do not want to donate a purse but still want to participate? We have the perfect sponsorships for you, check out our website for program recognition, social media shout outs, website links and full table reservations.

"We had a great donation last year and are excited to see how we can grow this year. A big thank you to Logan County businesses for always supporting these efforts and we hope that in return we, LCPN, can professionally support you," said Lesleigh Bennett, LCPN Board President.

Logan County Professionals Networking is a diverse group of professionally minded, community-invested individuals living and working throughout Logan County. Read more about who we are on our website or social media outlets: www.logancountyprofessionals.org.
[Bethany Rademaker]