Law enforcement and community shows respect for Lincoln Ret. Chief of Police Bob Rawlins

Send a link to a friend Share
[March 13, 2023] On Saturday morning, Retired Lincoln Chief of Police Bob Rawlins was laid to his final rest at St. Mary's Cemetery in Lincoln, following the funeral service held at St. Mary's Roman Catholic Church in Atlanta.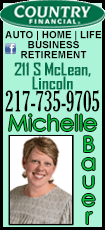 The procession from Atlanta to Lincoln included law enforcement units from not just around the county but around the state. Members of the community were invited to park along frontage roads adjacent to Lincoln Parkway if they wished to show final respect to the Chief.

As the procession came along Lincoln Parkway, there were a number of members of the community who did as invited. Some simply sitting in their vehicles and quietly observing, others exiting their vehicles to stand in silence or hold American Flags.

Officer Rawlins began his law enforcement career with the Lincoln Police Department and gained the respect of his fellow officers and the community. He was noted as being McGruff the Crime Dog at local Halloween events. He was the Lincoln D.A.R.E. Officer and also the city's first K-9 Officer. Rawlins served as Chief of Police from 2004 to 2007.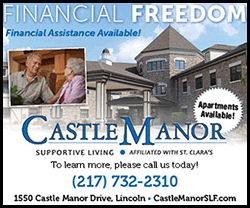 In his career at the LPD he was officer of the year three times and received the department heroism award on multiple occasions.

After retiring from the Lincoln Police Department in 2012, Rawlins joined the Logan County Sheriff's Office serving as a Courthouse Security Officer until his end of watch on Tuesday, 28, 2023.

Officer Rawlins end of watch occurred while performing his duty at the Logan County Courthouse, succumbing to a heart attack.

[Nila Smith]