Lincoln Daily News seeks help for our Friends and Family in the Armed Forces Section

Send a link to a friend Share
[November 07, 2023] Many years ago, Lincoln Daily News implemented a Friends and Family in the Military section on the community page of our publication. For quite a while, it was well received, and we had lots of submissions and updates.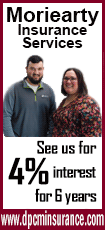 Former employee Mary Krallman was fastidious about keeping the page up to date. However, when she retired in 2014, the section was not re-assigned to anyone for upkeep, and we didn't receive many new submissions.

Now, LDN is trying to rebuild the section with new information. LDN Staff member Devyn Fry is in charge of collecting information and building a new page for our readers.

This is a great time of year to get those names together, and addresses when and if possible, so that those who wish to send holiday greetings to our troops might have another option for finding addresses.

To re-build the section, Devyn has put together a Google Forms document that is safe, user friendly, and won't take a whole lot of time to fill out. None of the questions on the form are "required" so submitters may send as much information as they so choose.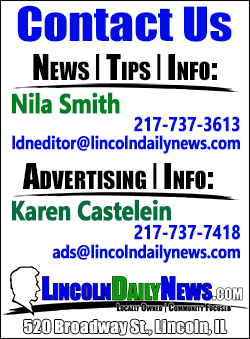 The form also asks if the information is for an active-duty person or "Past Duty" so if you wish to submit information for a veteran with local connections you may.

We ask that all of you who have friends and family in the Armed Forces, please consider completing this document for Lincoln Daily News, and we thank you in advance.

LINK TO FRIENDS AND FAMILY IN THE ARMED FORCES
Google document