Powell says Fed to move 'carefully' on interest rates, 'soft landing' taking shape

Send a link to a friend Share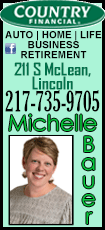 [December 02, 2023] By Howard Schneider

ATLANTA (Reuters) -The risks of the Federal Reserve slowing the economy more than necessary have become "more balanced" with those of not moving interest rates high enough to control inflation, Fed Chair Jerome Powell said on Friday, reaffirming the U.S. central bank's intent to be cautious but also offering fresh optimism on its progress so far.

Noting that a key measure of inflation averaged 2.5% over the six months ending in October, near the Fed's 2% target, Powell said it was clear that U.S. monetary policy was slowing the economy as expected with a benchmark overnight interest rate "well into restrictive territory."

"We are getting what we wanted to get" out of the economy, Powell said during an event at Spelman College in Atlanta, noting that the "full effects" of the Fed's 5.25 percentage points of rate hikes to date have likely not yet been felt.

"Having come so far so quickly, the (Federal Open Market Committee) is moving forward carefully, as the risks of under- and over-tightening are becoming more balanced," he said, referring to the central bank's policy-setting committee.

As the Fed goes forward, "the data will tell us if we need to do more" rate hikes, Powell said as he fielded questions from Spelman College President Helene Gayle after his opening remarks at the historically black college.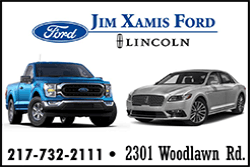 Powell reiterated, as his colleagues have in recent weeks, that it was still too early to declare the Fed's inflation fight finished, with prices rising 3.0% annually by the measure the central bank uses to set its target. Prices as of October were up 3.5% when stripped of food and energy costs, a measure the Fed sees as a better guide of inflation's trend.

"We are prepared to tighten policy further if it becomes appropriate to do so," he said.

But his remarks also reflected increased confidence that the current 5.25%-5.50% policy rate may well be adequate to complete the job. The Fed meets on Dec. 12-13 and is expected to leave its benchmark rate unchanged for the third meeting in a row.

"(Powell) used the word 'balanced,' and the message he's sending is the Fed is not going to change its rhetoric, but things are going the way they want them to go and they're not going to raise rates again," said Peter Cardillo, chief market economist at Spartan Capital Securities. "They're done, they're finished, and that's what the market thinks."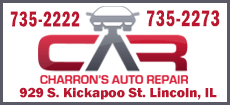 Federal Reserve Chair Jerome Powell reacts to introductory remarks before speaking on "Monetary Policy Challenges in a Global Economy" during the international Monetary Fund's (IMF) annual research conference on "Global Interdependence" in Washington, U.S., November 9, 2023. REUTERS/Kevin Lamarque/File Photo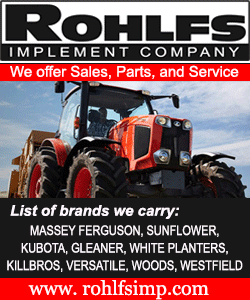 U.S. stocks reversed earlier losses and were trading higher after Powell's remarks, and the 2-year Treasury yield dropped to its lowest level since June 13. Traders of interest rate futures added to bets the Fed would leave rates steady at its December and January policy meetings, and then start cutting rates at its March meeting.

Powell and Fed Governor Lisa Cook, who earned her bachelor's degree at Spelman College, were scheduled to participate in a roundtable discussion with local entrepreneurs later on Friday.

'SOFT LANDING'

The Fed chief said policymakers still regard the uncertainty in the economic outlook to be "unusually elevated," one factor in their insistence that rates may still need to rise.

But he also said that the broad outlines of the hoped-for "soft landing" seemed to be falling into place, with the job market still strong even as growth in spending and output slows and price pressures abate.

"My colleagues and I anticipate that growth in spending and output will slow over the next year, as the effects of the pandemic and the reopening fade and as restrictive monetary policy weighs on aggregate demand," Powell said.

"The pace at which the economy is creating new jobs remains strong, and has been slowing toward a more sustainable level ... Wage growth remains high, but has been gradually moving toward levels that would be more consistent with 2% price inflation over time, and real wages are growing again as inflation declines," he said.

Shortly before Powell delivered his remarks, a key reading on the health of the U.S. manufacturing sector showed activity there remained subdued and factory employment declined. The Institute for Supply Management's Purchasing Managers Index has now indicated the sector has been in contraction for 13 straight months, the longest such run in more than two decades, as demand for goods continues to soften.

(Reporting by Howard Schneider; Additional reporting by Ann Saphir, Michael S. Derby and Stephen Culp; Editing by Paul Simao)
[© 2023 Thomson Reuters. All rights reserved.]
This material may not be published, broadcast, rewritten or redistributed. Thompson Reuters is solely responsible for this content.