Officials: Southern Illinois is facing a crisis of mental health

Send a link to a friend Share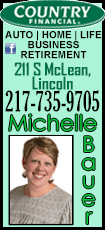 [March 18, 2023] By Zeta Cross | The Center Square contributor
(The Center Square) – No beds for children with mental health problems in southern Illinois has made access and care difficult compared to northern metro areas.

People in southern Illinois have a much tougher time gaining to access to in-patient mental health care than those closer to northern metro areas. Deborah Humphrey, executive director of the Madison County Mental Health Board, said there are no beds at all for children who need hospitalization for mental health conditions.

"Down south here, we have nothing – especially for children with psychiatric disorders," Humphrey told The Center Square. "Kids can be in the emergency room 48 hours to sometimes several days, waiting for a placement somewhere else in Illinois. Or even out of state."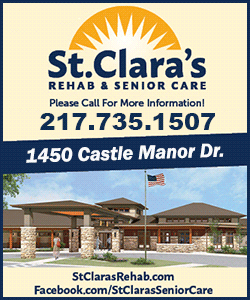 Humphrey blames years of underfunding, and the lack of a comprehensive plan that describes mental health needs. Madison County has 260,000 people; neighboring St. Clair County has 250,000 people. The state hospital that serves more than half a million people has only 13 beds for short-term adult psychiatric patients and no beds for children.

In Centreville, St. Clair County, there are 30 beds. Gateway Regional Behavioral Health Unit used to have 100 beds, but downsized during COVID. Two years ago, Gateway stopped offering inpatient care for children.

Children in southern Illinois who need inpatient mental health care are sent to Chicago, which is a hardship for families, Humphrey said.

"How is it even possible for the parents to be part of the child's care when most of them are working and their child is in a hospital that is four to five hours away," Humphrey asked.

The cost of providing inpatient care is one barrier. Another barrier is the shortage of behavioral health workers, Humphrey said. There are also policy and procedure problems. One of the reasons that Gateway stopped admitting children with mental health issues is because children were being left at the hospital for as long as six months.

[to top of second column]
"The average hospital stay for a child should not be more than a couple of weeks," Humphrey said.

The idea is to get the child treated and stabilized and then have the child go home where they can receive outpatient care and family support.
"If the child needs more time as an inpatient, there should be a different level of care for them," Humphrey said.
People with serious mental illnesses will have instances where they will need hospitalization, Humphrey said.

"They need to be in an environment where the doctors can give them higher doses of medication and help to manage their behavior," Humphrey said.

The most calls for help that Humphrey receives are from parents of adult children who suffer from schizophrenia or other major mental health conditions, Humphrey said. Unfortunately, there is nothing mental health professionals can do to help adults who refuse treatment, she said.

"I've had people send me videos of their adult child experiencing a psychotic episode at their front door. The parents are afraid to let them in because they are psychotic. And they are fearful of what will happen to them if they can't get treatment," Humphrey said.

She said it is "overwhelming" to be in the mental health field and not be able to do something because policy and different legislation prohibit it.

"What if somebody is that sick, that they can't mentally make the right decisions about their own healthcare," Humphrey said.

Whenever she has the opportunity, Humphrey tells people about the benefits of psychiatric advance directives. People are not generally aware that psychiatric advance directives exist, she said. What an advanced psychiatric directive does is give the parent some say in an adult child's mental health treatment.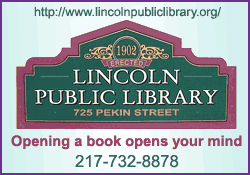 "When your son or daughter is well, ask them – on their behalf – if when they are sick, they will allow you to make decisions for their care," Humphrey said. "If they sign an advance directive, then the parent can make decisions for them."