Lawmakers advance measure to regulate ride-shares as 'common carriers'

Send a link to a friend Share
[March 18, 2023] By NIKA SCHOONOVER
Capitol News Illinois
nschoonover@capitolnewsillinois.com


SPRINGFIELD – Lawmakers are considering a bill that would treat ride-share companies such as Uber and Lyft as "common carriers," opening them up to the same level of liability as other forms of public transportation.

House Bill 2231 passed on the House floor this week with a 73-36 vote. The bill now awaits consideration in the Senate.

The common carrier status is defined as a "standard of care" under which passengers surrender their safety to certain modes of transportation. Currently in Illinois, this includes taxicabs, railways and elevators, among others.

"The reason for treating common carriers and holding common carriers to a higher standard of care is the lack of control that the rider has," Rep. Jennifer Gong-Gershowitz, a Democrat from Glenview and the bill's lead sponsor, said in an interview. "There is no difference between the lack of control that a rider has the moment they step into an Uber or a Lyft and the lack of control that a rider has when they step into a taxicab or a train or an elevator."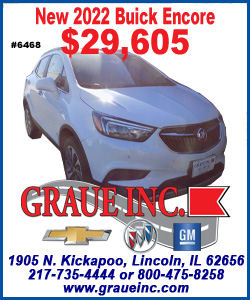 The push for the bill is spurred by concerns for rider safety, particularly after an Illinois Supreme Court case that was settled out of court in January 2022. The case's prior appellate court opinion affirmed ride-share companies' exemption from the common carrier status after a Lyft driver allegedly raped a passenger in 2017.

The alleged rape occurred in Chicago, when a woman identified as Jane Doe hailed a Lyft after a night out with her friends. The Lyft driver picked her up and, at some point during the ride, Doe fell asleep. The driver then drove to a secluded alley where he brandished a knife, zip-tied her hands and repeatedly sexually assaulted her, according to a court filing in the case that was settled in 2022.

Despite Doe's argument that ride-share companies such as Lyft should be held to the same liability standard as established common carriers, the appellate court upheld the exemption because of the specificity of the statute. The case was settled out of court before the Supreme Court could rule on it.

The statute in question, part of the 2014 Transportation Network Providers Act, states Transportation Network Companies and their drivers "are not common carriers, contract carriers or motor carriers, as defined by applicable State law, nor do they provide taxicab or for-hire vehicle service."

"Were we to hold that TNCs are subject to the same liability standards as common carriers, it would strip the relevant language of (the section of the statute) of all meaning," Illinois First District Justice Bertina Lampkin wrote in the appellate court decision.

[to top of second column]
State Rep. Jennifer Gong-Gershowitz, D-Glenview, speaks in favor of her bill to regulate ride-share companies as "common carriers" during House floor debate this week. (Credit: Blueroomstream.com)
Gong-Gershowitz argued that, if not for the law, Lyft may have been liable in this instance.
"This exemption from the common carrier doctrine insulates TNC's liability from the acts of their drivers when injuries to their consumers occur," Gong-Gershowitz said in a committee hearing. "Other common carriers…do not enjoy this exemption and it has been used by ride-share companies to shield themselves from liability and auto crashes and cases where drivers have sexually assaulted their passengers."

Opposition to the legislation centered on a concern that the common carrier classification may negatively impact business for ride-share companies.

"One of the reasons these entities have been so successful has been costs aren't as great as they are with other entities," Rep. Patrick Windhorst, R-Metropolis, said on the House floor. "So by increasing regulations or burdens on business then we may drive them out or make them less successful."

In an interview, Gong-Gershowitz refuted that claim, asserting ride-share companies are not a cheaper option anymore.

"When you look at surge pricing, when you look now at what riders pay to take an Uber or Lyft from one place or another, I would argue that the price comparison to other forms of transportation…being a less expensive option no longer is what's born out in the market," Gong-Gershowitz said.

According to Crain's Chicago Business, the average fare for Ubers in Chicago increased by 80 percent and by 73 percent for Lyft since 2019. According to the same report, the average fare for taxis increased by 50 percent.

Gong-Gershowitz added the cultural landscape around ride-share companies has shifted since their inception, eliminating the need to treat them differently from alternative modes of transportation.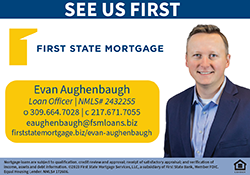 "I think almost everybody now, at all ages, has an app on their phone and knows how to use both ride-share apps for Uber and Lyft, as well as other things," Gong-Gershowitz said. "So the dominance of technology in terms of the way we handle transportation, and many other things, has transformed the world that we live in over the last 10 years. And so the rationale that existed in 2015 just doesn't hold up in today's market."
Capitol News Illinois is a nonprofit, nonpartisan news service covering state government. It is distributed to more than 400 newspapers statewide, as well as hundreds of radio and TV stations. It is funded primarily by the Illinois Press Foundation and the Robert R. McCormick Foundation.