Rhetoric over US debt limit boils over as Republicans, Democrats joust

Send a link to a friend Share
[March 25, 2023] By Doina Chiacu and Richard Cowan

WASHINGTON (Reuters) -Partisan sniping over raising U.S. borrowing authority ratcheted up on Friday when House of Representatives Speaker Kevin McCarthy accused President Joe Biden of ignoring the issue, even as Republicans have failed to detail budget cuts they want before allowing a debt limit increase.

At a news conference in the U.S. Capitol, the Republican speaker attacked the Democratic president for not holding negotiating sessions with him since an initial meeting early last month.

"Unfortunately the president doesn't think it's important," McCarthy said when asked about how talks on the debt ceiling were going.

The government faces a historic default on its debts without legislation to raise the $31.4 trillion debt limit.

Biden and leading Democrats in Congress have urged McCarthy to unveil Republicans' plans for cutting spending, saying that additional meetings before that happens would be fruitless.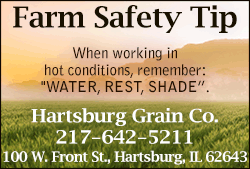 "House Republicans have long called producing a budget a basic function of government, even suggesting that if members of Congress don't pass a budget, they shouldn't get a paycheck," Andrew Bates, deputy White House press secretary, said in an email.

"President Biden has produced a detailed budget that reduces the deficit by $3 trillion over the next decade while continuing to invest in America, and House Republicans should do the same so everybody can truly see how the numbers add up."

Senate Majority Leader Chuck Schumer told reporters on Thursday that Democrats welcome budget talks anytime. But McCarthy "has got to show us his plan. To just sit down and not have a plan, what's the point? What are you going to say, 'Thanks for the coffee?'"

[to top of second column]
U.S. President Joe Biden talks with House Speaker Kevin McCarthy (R-CA) as they depart following the annual Friends of Ireland luncheon at the U.S. Capitol in Washington, U.S., March 17, 2023. REUTERS/Evelyn Hockstein
The House Budget Committee, which is controlled by Republicans, has not yet produced a fiscal 2024 budget blueprint to shape the debate over federal spending beginning in October and the need to raise the debt limit.

Meantime, Republicans want Democrats to signal support for significant spending cuts before providing the votes needed in Congress to increase the Treasury Department's borrowing authority.

The non-partisan Congressional Budget Office has estimated the Treasury Department will exhaust "extraordinary measures," which are keeping debt payments on schedule, sometime in the July-September time frame.

Earlier on Friday, the White House issued a statement accusing the hard-right House Freedom Caucus of proposing "devastating cuts" to the federal budget that it said would weaken national security while saddling working- and middle-class families with higher costs.

Their plan would reset non-defense spending to pre-COVID-19 pandemic levels and eliminate multiple Biden programs.

(Reporting by Doina Chiacu and Richard Cowan; Editing by Jonathan Oatis, Andrea Ricci and Josie Kao)
[© 2023 Thomson Reuters. All rights reserved.]This material may not be published, broadcast, rewritten or redistributed. Thompson Reuters is solely responsible for this content.