Indicted Republican lawmaker George Santos expelled from US House

Send a link to a friend Share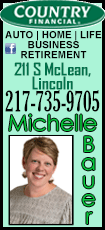 [December 02, 2023] By Makini Brice and Richard Cowan

WASHINGTON (Reuters) -Indicted Republican George Santos' brief career in the U.S. House of Representatives came to an end on Friday, when fellow lawmakers voted to expel him over criminal corruption charges and accusations of misspending campaign money.

The House voted 311-114 to immediately remove the controversial freshman lawmaker, above the two-thirds majority required to oust one of its own.

Besieged by revelations of lies about his past, a federal criminal indictment and a congressional ethics probe, Santos, 35, became only the sixth member to be expelled from the House. The New York congressman was the first to be kicked out without having fought for the Confederacy or being convicted of a crime.

Following the vote, there was scattered applause in the House chamber.

As Santos walked out of the Capitol, surrounded by journalists, he said, "You know what? As unofficially already no longer a member of Congress, I no longer have to answer a single question from you guys."

"To hell with this place," he said.

Later on Friday, a Capitol worker could be seen changing the lock for Santos' former office and the sign on the door bearing his name was taken down. A small bouquet of pink flowers had been placed on the floor outside.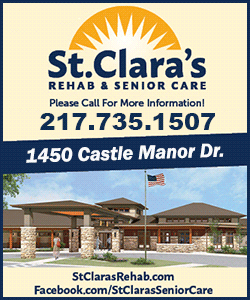 Santos' time in office lasted nearly 11 months - about halfway through his two-year term. His removal continued months of controversy and chaos in the House, which two months ago saw the firing of House Speaker Kevin McCarthy through a revolt by a small band of hard-right fellow Republicans.

New York state Governor Kathy Hochul, a Democrat, now has 10 days to call a special election for the seat. The election must take place 70 to 80 days from that proclamation.

House Speaker Mike Johnson and top Republican leaders opposed the expulsion, but that did not sway enough in the party to go along. Some lawmakers had argued that Santos' fate should be decided by voters in his district next November or that his legal challenges should be resolved before the House acted.

Some lawmakers had expressed concerns that booting Santos from office could set a precedent for abusing lawmakers' power of expulsion.

His expulsion also reduces Republicans' already slim majority to a 221-213 majority. His district, which includes parts of New York City and Long Island, is seen as competitive.

FABRICATED BIOGRAPHY

Santos has been mired in controversy since his November 2022 election. He has admitted fabricating much of his biography, and federal prosecutors accuse him of laundering campaign funds and defrauding donors. Santos has pleaded not guilty to those charges.

He survived a previous expulsion attempt in early November, when 182 of his fellow Republicans and 31 Democrats voted against removing him on the grounds that his criminal case should be resolved first.

[to top of second column]
U.S. Representative George Santos (R-NY) stands in an elevator, to attend a series of votes including a vote to expel him from the House of Representatives, on Capitol Hill in Washington, U.S., December 1, 2023. REUTERS/Elizabeth Frantz
But a subsequent, scathing House Ethics Committee report on Santos' behavior eroded what support he had. Only 112 of 222 House Republicans voted to keep him in office this time around. Two Democrats voted against expulsion.

"George Santos' lies were designed to defraud and deceive the voters in order for him to be elected, unlike other public corruption cases," Representative Dan Goldman, a New York Democrat and former federal prosecutor, told reporters shortly before the vote.

A bipartisan congressional investigation last month found that Santos charged almost $4,000 for spa treatments, including Botox, to his congressional campaign account. He also spent more than $4,000 of campaign money at luxury retailer Hermes and made "smaller purchases" from OnlyFans, an online platform known for sexual content, according to the Ethics Committee.

Following the Ethics Committee report, he said he would not run for reelection next year.

The last expulsion was in 2002: Democrat James Traficant of Ohio in 2002, following his criminal corruption conviction.

Santos' troubles began shortly after his November 2022 election, when media outlets reported he had not actually attended New York University or worked at Goldman Sachs and Citigroup, as he had claimed during his campaign.

He also falsely claimed Jewish heritage and told voters his grandparents had fled the Nazis during World War Two.

Reports of the falsehoods made Santos a pariah in the House and the butt of late-night TV comedians even before federal prosecutors charged him with an array of fraud and campaign-finance crimes.

In a 23-count indictment, they accuse him of inflating his fundraising totals in order to draw more support from the Republican Party, laundering funds to pay for personal expenses, and charging donors' credits cards without permission.

Two former campaign aides have pleaded guilty to related fraud charges.

Santos denies wrongdoing, and his trial is scheduled to begin on Sept. 9, 2024, shortly before the November elections that will determine control of the White House and both chambers of Congress.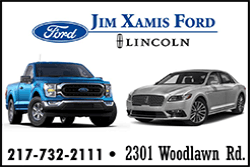 Before Santos' win in 2022, the district was represented by Democrat Tom Suozzi, who unsuccessfully ran for governor. Suozzi and 19 other candidates, including eight Republicans, have filed to run for Santos' seat.

(Reporting by Makini Brice and Richard Cowan; additional reporting by Katharine Jackson; Editing by Scott Malone, Jonathan Oatis and Grant McCool)
[© 2023 Thomson Reuters. All rights reserved.]This material may not be published, broadcast, rewritten or redistributed. Thompson Reuters is solely responsible for this content.